Far From the Madding Crowd
(PG-13)
5/7/2015
Rated for some sexuality and violence

Juno Temple, Carey Mulligan
- 1 hr. 59 mins.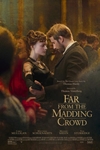 This is the story of independent, beautiful and headstrong Bathsheba Everdene, who attracts three very different suitors; Gabriel Oak, a sheep farmer, captivated by her fetching willfulness; Frank Troy, a handsome and reckless Sergeant; and William Boldwood, a prosperous and mature bachelor. This timeless story of Bathsheba's choices and passions explores the nature of relationships and love- as well as the human ability to overcome hardships through resilience and perseverance.
Official Site
Trailer
---
5 Flights Up
(PG-13)
5/8/2015
Rated for language and some nude images.

Morgan Freeman, Diane Keaton
- 1 hr. 32 mins.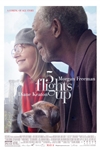 Forty years ago, artist Alex Carver bought a run-down apartment in a sketchy part of Brooklyn with his wife, schoolteacher Ruth. Today, their neighborhood is now very hip and their apartment worth a small fortune. The now- retired Ruth and Alex haven't changed - they are still as much in love as ever. But they have let Ruth's niece Lily, a real estate agent, list their property to see what the market might bear.
Official Site
Trailer
---
Iris
(PG-13)
5/8/2015
Rated for some strong language

Iris Apfel
- 1 hr. 20 mins.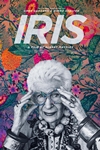 IRIS pairs the 87-year-old Maysles with Iris Apfel, the quick-witted, flamboyantly dressed 93-year-old style maven who has had an outsized presence on the New York fashion scene for decades. More than a fashion film, the documentary is a story about creativity and how, even at Iris' advanced age, a soaring free spirit continues to inspire. IRIS portrays a singular woman whose enthusiasm for fashion, art and people are life's sustenance and reminds us that dressing, and indeed life, is nothing but an experiment. Despite the abundance of glamour in her current life, she continues to embrace the values and work ethic established during a middle-class Queens upbringing during the Great Depression. I feel lucky to be working. If you're lucky enough to do something you love, everything else follows.
Official Site
Trailer
---
National Theatre Live: Man and Superman
(NR)
5/14/2015
Ralph Fiennes, Elliot Barnes-Worrell
- 4 hr. 0 mins.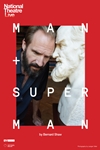 Jack Tanner, celebrated radical thinker and rich bachelor, seems an unlikely choice as guardian to the alluring heiress, Ann. But she takes it in her assured stride and, despite the love of a poet, she decides to marry and tame this dazzling revolutionary.
Tanner, appalled by the whiff of domesticity, is tipped off by his chauffeur and flees to Spain, where he is captured by bandits and meets The Devil. An extraordinary dream-debate, heaven versus hell, ensues. Following in hot pursuit, Ann is there when Tanner awakes, as fierce in her certainty as he is in his.
A romantic comedy, an epic fairytale, a fiery philosophical debate, Man and Superman asks fundamental questions about how we live.
Official Site
Trailer
---
In the Name of My Daughter (L'homme qu'on aimait trop)
(R)
5/15/2015
Rated for sexuality, nudity and some language

Catherine Deneuve, Guillaume Canet
- 1 hr. 56 mins.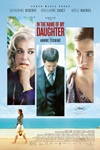 1976. When her marriage falls apart, Agnes Le Roux moves back to the South of France from Africa to live with her mother, Renee, owner of the Palais de La Mediterranee casino in Nice. There, Agnes falls in love with Maurice Agnelet, a lawyer and Renee's business advisor, who is ten years her senior. Maurice continues to have relationships with other women. Agnes is madly in love with him. As a shareholder in the Palais de la Mediterannee casino, Agnes decides to sell what should have been her inheritance to go it alone. A fixed card game threatens the casino's financial stability. Someone is trying to intimidate her mother. Behind the scenes hangs the shadow of the mafia and Fratoni, the owner of a rival casino, who wants to take over the Palais de la Mediterannee. Agnelet, who has fallen from grace with Renee, introduces Agnes to Fratoni. Fratoni offers her 3 million francs to vote against her mother in the shareholder's meeting. Agnes accepts the offer. Renee loses control of the casino. Agnes finds it hard to cope with her betrayal. Maurice also distances himself from her. In November 1977, after a failed suicide attempt, Agnes disappears. Her body is never found. Thirty years on, Maurice Agnelet remains the prime suspect in a murder case with no body and no proof of his guilt. Convinced of his involvement, Renee is prepared to fight to the bitter end to see him put behind bars.
Official Site
Trailer
---
The 100 Year Old Man Who Climbed Out the Window and Disappeared
(R)
5/15/2015
Rated for language and some violence

Robert Gustafsson, Iwar Wiklander
- 1 hr. 54 mins.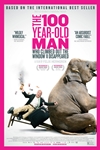 Powered by the antics of a mischievous centenarian on the run, blockbuster comedy The 100 Year Old Man Who Climbed Out the Window and Disappeared abounds with irreverent charm. After a long and colorful life working in munitions and getting entangled in the Spanish Civil War, the Manhattan Project, and other definitive events of the 20th century, Allan Karlsson finds himself stuck in a nursing home. Determined to escape on his 100th birthday, he leaps out of a window and onto the nearest bus, kicking off an unexpected journey involving, among other surprises, a suitcase stuffed with cash, some wicked criminals, and an elephant named Sonya. Like an unruly Nordic cousin of Forrest Gump, Allan's youthful escapades and current adventures weave together into an offbeat treat for anyone who's young at heart.
Official Site
Trailer
---
Bombay Velvet
(NR)
5/15/2015
Anushka Sharma, Ranbir Kapoor
-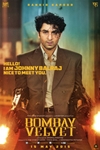 Set against the backdrop of Bollywood's Golden Age, Bombay Velvet is a noir from acclaimed director Anurag Kashyap and stars Ranbir Kapoor (Barfi), Anushka Sharma (PK), and Karan Johar (My Name is Khan) in a story about an ordinary man who must forge his destiny in the City of Dreams.
Official Site
Trailer
---
Shakespeare's Globe Theatre: Julius Caesar
(NR)
6/4/2015
Tom Mckay, Luke Thompson
- 2 hr. 40 mins.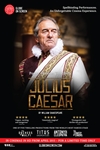 When Caesar returns to Rome from the wars a virtual dictator, Brutus and his republican friends resolve that his ambition must be curbed - which in Rome can mean only one thing: the great general must be assassinated. But once the deed is done, the idealistic conspirators must reckon with the forces of a new power bloc, led by Mark Antony and Caesar's nephew Octavius. When their armies close at Philippi, will Caesar's ghost be avenged?
Opposing dictatorship and republicanism, private virtue and mob violence, Shakespeare's tense drama of high politics reveals the emotional currents that flow between men in power with themes that still resonate even today.
Official Site
Trailer
---
I'll See You in My Dreams
(PG-13)
6/5/2015
Rated for sexual material, drug use and brief strong language

Blythe Danner, Martin Starr
- 1 hr. 32 mins.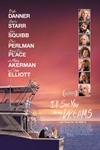 Carol is a retired schoolteacher and a longtime widow in her 70s. She enjoys a tranquil routine playing cards with close friends, keeping up her garden, and relaxing with a glass of wine. When her beloved dog dies, there's a mournful vacuum that draws new experiences and attachments into her world. She forges a friendship with her pool guy and allows a pal to drag her to a speed dating shindig. And then there's the gravelly-voiced, exuberant gentleman, Bill, who comes out of nowhere.
Official Site
Trailer
---
Love & Mercy
(PG-13)
6/5/2015
Rated for thematic elements, drug content and language

John Cusack, Paul Dano
- 2 hr. 0 mins.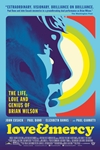 LOVE & MERCY presents an unconventional portrait of Brian Wilson, the mercurial singer, songwriter and leader of The Beach Boys. Set against the era defining catalog of Wilson's music, the film intimately examines the personal voyage and ultimate salvation of the icon whose success came at extraordinary personal cost.
Official Site
Trailer
---
Shakespeare's Globe Theatre: Antony & Cleopatra
(NR)
6/25/2015
Clive Wood, Eve Best
- 3 hr. 0 mins.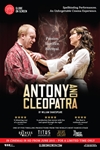 Cleopatra, the alluring and fascinatingly ambiguous Queen of Egypt, has bewitched the great Mark Antony, soldier, campaigner and now one of the three rulers of the Roman Empire. When Antony quarrels with his fellow leaders and throws in his lot with Cleopatra, his infatuation threatens to split the Empire in two.
The third of our Roman Tragedies, Antony & Cleopatra picks up Antony's story many years after Julius Caesar. Virtue and vice, transcendent love and realpolitik combine in Shakespeare's greatest exploration of the conflicting claims of sex and power, all expressed in a tragic poetry of breath-taking beauty and magnificence.
Official Site
Trailer
---
The Royal Opera House: La Boheme
(NR)
7/9/2015
Dan Ettinger, Anna Netrebko
- 2 hr. 50 mins. The most popular opera of all returns in one of The Royal Opera's best loved stagings, regularly revived since its opening night in 1974 – and now being seen for the very last time. John Copley's keen stagecraft and loving attention to period and dramatic detail make his production a masterpiece of realism, while Julia Trevelyan Oman's designs evoke the atmosphere of 19th century Paris. Several of today's greatest opera stars return to bid farewell to this sublime staging, notably Anna Netrebko as Mimì, and Joseph Calleja as her lover, Rodolfo. Israeli conductor Dan Ettinger conducts one of Puccini's most emotional and melodious scores, in a revival that promises to go down in Royal Opera history.
Official Site
Trailer
---
National Theatre Live: Everyman
(NR)
7/16/2015
Chiwetel Ejiofor
- 1 hr. 30 mins.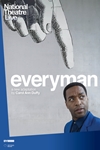 Everyman is successful, popular and riding high when Death comes calling. He is forced to abandon the life he has built and embark on a last, frantic search to recruit a friend, anyone, to speak in his defence. But Death is close behind, and time is running out.
One of the great primal, spiritual myths, Everyman asks whether it is only in death that we can understand our lives. A cornerstone of English drama since the 15th century, it now explodes onto the stage in a startling production with words by Carol Ann Duffy, Poet Laureate, and movement by Javier De Frutos.
Official Site
Trailer
---
Irrational Man
()
7/31/2015
Emma Stone, Joaquin Phoenix
- Official Site
Trailer
---
Shakespeare's Globe Theatre: The Comedy of Errors
(NR)
8/6/2015
Hattie Ladbury, Simon Harrison
- 2 hr. 20 mins.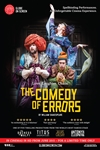 Take one pair of estranged twin brothers (both called Antipholus), and one pair of estranged twin servants (both called Dromio), keep them in ignorance of each other and throw them into a city with a reputation for sorcery, and you have all the ingredients for theatrical chaos. One Antipholus is astonished by his foreign hospitality; the other enraged by the hostility of his home town. The Dromios, caught between the two, are soundly beaten for obeying all the wrong orders.
Basing his plot on a farce by Plautus, Shakespeare caps the mayhem of his Roman original to build up a hectic tale of violent cross-purposes, furious slapstick and social nightmare.
Official Site
Trailer
---
English National Opera: Carmen
(NR)
8/27/2015
- 2 hr. 50 mins.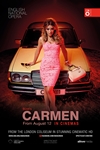 Official Site
Trailer
---
National Theatre Live: The Beaux Stratagem
(NR)
9/24/2015
Esh Alladi, Samuel Barnett
-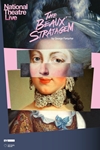 The 'Beaux': Mr Aimwell and Mr Archer, two charming, dissolute young men who have blown their fortunes in giddy London. Shamed and debt-ridden, they flee to provincial Lichfield. Their 'Stratagem': to marry for money. Lodged at the local inn, posing as master and servant, they encounter a teeming variety of human obstacles: a crooked landlord, a fearsome highwayman, a fervent French Count, a maid on the make, a drunken husband, a furious butler, a natural healer and a strange, turbulent priest. But their greatest obstacle is love. When the Beaux meet their match in Dorinda and Mrs Sullen they are most at risk, for in love they might be truly discovered.
Official Site
Trailer
---
Bolshoi Ballet: Giselle
(NR)
10/11/2015
- 2 hr. 20 mins. The young peasant girl Giselle dies when she learns that the man she loves, Albrecht, has betrayed her. Against her own will, she joins the wilis, vengeful spirits who now turn against Albrecht and condemn him to dance until he dies of exhaustion. This treasure of romantic ballet is one of the oldest and greatest in classical repertoire, touching upon the great romantic themes: a doomed love affair ending in tragedy, a dive into fantasy and ultimate redemtion through the power of love. The Bolshoi is renowned for its intimate and emotionally intense interpretation of this beloved drama.
Official Site
Trailer
---
National Theatre Live: Hamlet
(NR)
10/15/2015
Benedict Cumberbatch
- 4 hr. 0 mins.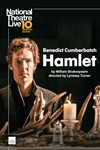 Fathom Events, BY Experience and National Theatre Live invite you to join Academy Award® nominee Benedict Cumberbatch for an extraordinary one-night cinema event on Thursday, October 15. Directed by Lyndsey Turner (Posh, Chimerica) and produced by Sonia Friedman Productions, Hamlet tells the story of a son who is forced to avenge his father's death but rages against the impossibility of his predicament, threatening both his sanity and the security of the state.
Official Site
Trailer
---
National Theatre Live: Hamlet Encore Screening
(NR)
10/18/2015
Benedict Cumberbatch
- 4 hr. 0 mins.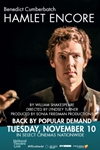 Benedict Cumberbatch takes on the title role of Shakespeare's great tragedy. Directed by Lyndsey Turner and produced by Sonia Friedman Productions, National Theatre Live will broadcast this eagerly awaited production live to cinemas.
As a country arms itself for war, a family tears itself apart. Forced to avenge his father's death but paralysed by the task ahead, Hamlet rages against the impossibility of his predicament, threatening both his sanity and the security of the state.
Official Site
Trailer
---
Bolshoi Ballet: Jewels
(NR)
11/15/2015
- 2 hr. 5 mins. This opulent triptych was inspired by Balanchine's visit to the famous jeweler Van Cleef & Arpels on New York's Fifth Avenue, celebrating the citites and dance schools of Paris, New York and St. Petersburg, each bound to its own precious stone. With this first abstract ballet, Balanchine built an homage of captivating beauty to the dance schools that had forged his style: Paris, New York, and St Petersburg, each represented by a contrasting jewel: emerald, ruby, and diamond. Jewels offers a unique occasion to enjoy Balanchine's visually captivating work, as the Bolshoi is only company authorized by the Balanchine Trust to film and broadcast his masterpiece. Starring Olga Smirnova, Semyon Chudin, Vladislav Lantratov, Anna Tikhomirova, Ekaterina Krysanova, and the Bolshoi Corps de Ballet.
Official Site
Trailer
---
Bolshoi Ballet: The Lady of the Camellias
(NR)
12/6/2015
- 3 hr. 5 mins. A young bourgeois, Armand Duval, falls madly in love with Marguerite Gautier, a gorgeous courtesan celebrated by the Parisian high society. Despite her infidelity, Armand will do all he can to win the beautiful woman's heart and convince her to leave her indulgent life. The Bolshoi breathes new life into John Neumeier's tragic masterpiece, inspired by Alexandre Dumas' novel and accompanied by Chopin's exquisite score. This production assumes a new emotional and dramatic texture that only the Bolshoi's dancers can deliver.
Official Site
Trailer
---
Bolshoi Ballet: The Nutcracker
(NR)
12/20/2015
- 2 hr. 10 mins. On Christmas Eve, Marie is given a wooden nutcracker as a gift. When the clock strikes midnight, the Nutcracker transforms into a prince and saves Marie from the Mouse King and his army. This beloved holiday classic will enchant the whole family with its fairytale setting and Tchaikovsky's timeless score. The Bolshoi's version of The Nutcracker has a unique and beautiful sense of romance and philosophy, danced by the heroic Denis Rodkin as the courageous Prince and the magical Anna Nikulina as Marie.
Official Site
Trailer
---
Bolshoi Ballet: The Taming of the Shrew
(NR)
1/24/2016
- 2 hr. 5 mins. Many suitors dream of marrying the lovely and docile Bianca, including Luciento. However her father will not let anyone marry her before her elder sister, the ill-tempered shrew Katharina, is herself married. French choreographer Jean-Christophe Maillot lands a coup with his adaptation of Shakespeare's comedy tailored specifically to the Bolshoi dancers, and achieves a magnetic two hours of breathtaking, nonstop dance unlike any other, portraying the Bolshoi's audacity and energy in a completely new way. This new production was staged exclusively for the Bolshoi and cannot be seen anywhere else!
Official Site
Trailer
---
Bolshoi Ballet: Spartacus
(NR)
3/13/2016
- 2 hr. 50 mins. In ancient Rome, Spartacus, a Thracian king, is turned captive by Crassus with his wife Phrygia. Forced to fight as a gladiator and kill one of his friends, Spartacus plots an unprecedented upheaval. Grigorovich's Spartacus was created at the Bolshoi in 1968 and has since remained the Russian company's signature ballet. This most spectacular production is an epic tour de force, giving full expression to the virility and strengh for which the Bolshoi's male dancers are renowned. Principal dancer Mikhail Lobukhin is stunning in the role of the legendary gladiator, along with Svetlana Zakharova as Aegina and Vladislav Lantratov as Crassus.
Official Site
Trailer
---
Bolshoi Ballet: Don Quixote
(NR)
4/10/2016
- 3 hr. 10 mins. Cervantes' eccentric hero Don Quixote leaves on journey full of adventures with his loyal squire Sancho Panza in search of his perfect woman. On the way he meets Kitri, the dazzling daughter of an innkeeper who he thinks might be his ideal love. The Bolshoi's panache and excellence are combined in Fadeyechev's critically acclaimed staging of this exalting performance with Leon Minkus' famous score. Featuring brand new sets and costumes to accompany this colorful and technically challenging production, Don Quixote is quintessential Bolshoi, abounding with life and not to be missed!
Official Site
Trailer
---