Bolshoi Ballet: The Nutcracker Live (2014)
(NR)
12/21/2014
The Bolshoi Principals, Soloists and Corps de Ballet
- 2 hr. 20 mins.
Experience the excitement and beauty of world-class performances when the Bolshoi Ballet's The Nutcracker is broadcast to select cinemas nationwide on Sunday, December 21. On Christmas Eve, Marie is given a wooden nutcracker carved in the shape of a little man. At midnight, when the celebrations are over, all the toys magically come to life. The nutcracker grows to human size and takes charge of the tin soldiers, flying to the rescue of Marie, who is threatened by the Mouse King and his army.
Official Site
Trailer
---
The Imitation Game
(PG-13)
12/24/2014
Rated for some sexual references, mature thematic material and historical smoking

Benedict Cumberbatch, Keira Knightley
- 1 hr. 54 mins.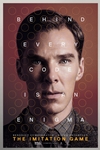 During the winter of 1952, British authorities entered the home of mathematician, cryptanalyst and war hero Alan Turing to investigate a reported burglary. They instead ended up arresting Turing himself on charges of 'gross indecency', an accusation that would lead to his devastating conviction for the criminal offense of homosexuality - little did officials know, they were actually incriminating the pioneer of modern-day computing. Famously leading a motley group of scholars, linguists, chess champions and intelligence officers, he was credited with cracking the so-called unbreakable codes of Germany's World War II Enigma machine. An intense and haunting portrayal of a brilliant, complicated man, this film follows a genius who under nail-biting pressure helped to shorten the war and, in turn, save thousands of lives.
Official Site
Trailer
---
Into the Woods
(PG)
12/24/2014
Rated for thematic elements, fantasy action and peril, and some suggestive material

Meryl Streep, Emily Blunt
- 2 hr. 4 mins.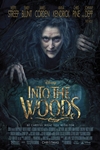 This modern twist on the beloved Brothers Grimm fairy tales intertwines the plots of a few choice stories and explores the consequences of the characters' wishes and quests. The humorous and heartfelt musical follows the classic tales of Cinderella, Little Red Riding Hood, Jack and the Beanstalk, and Rapunzel - all tied together by an original story involving a baker and his wife, their wish to begin a family and their interaction with the witch who has put a curse on them.
Official Site
Trailer
---
Big Eyes
(PG-13)
12/24/2014
Rated for thematic elements and brief strong language

Amy Adams, Christoph Waltz
- 1 hr. 46 mins.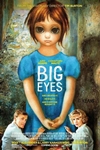 BIG EYES tells the outrageous true story of one of the most epic art frauds in history. In the late 1950s and early 1960s, painter Walter Keane had reached success beyond belief, revolutionizing the commercialization of popular art with his enigmatic paintings of waifs with big eyes. The bizarre and shocking truth would eventually be discovered though: Walter's works were actually not created by him at all, but by his wife Margaret. The Keanes, it seemed, had been living a colossal lie that had fooled the entire world. A tale too incredible to be fiction, BIG EYES centers on Margaret's awakening as an artist, the phenomenal success of her paintings, and her tumultuous relationship with her husband, who was catapulted to international fame while taking credit for her work.
Official Site
Trailer
---
Inherent Vice
(R)
1/9/2015
Rated for drug use throughout, sexual content, graphic nudity, language and some violence

Joaquin Phoenix, Benicio Del Toro
-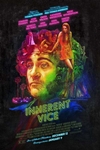 When private eye Doc Sportello's ex-old lady suddenly out of nowhere shows up with a story about her current billionaire land developer boyfriend whom she just happens to be in love with, and a plot by his wife and her boyfriend to kidnap that billionaire and throw him in a loony bin...well, easy for her to say.
Official Site
Trailer
---
National Theatre Live: Treasure Island
(NR)
1/22/2015
-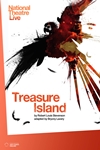 Robert Louis Stevenson's story of murder, money and mutiny is brought to life in a thrilling new stage adaptation by Bryony Lavery, broadcast live from the National Theatre. It's a dark, stormy night. The stars are out. Jim, the inn-keeper's granddaughter, opens the door to a terrifying stranger. At the old sailor's feet sits a huge sea-chest, full of secrets. Jim invites him in - and her dangerous voyage begins.
Official Site
Trailer
---
Cake
(R)
1/23/2015
Rated for language, substance abuse and brief sexuality

Anna Kendrick, Jennifer Aniston
- 1 hr. 31 mins.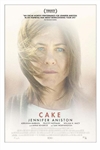 Claire Simmons lives in chronic pain - and none too pleasantly; her abrasive anger has driven virtually everyone out of her life except for housekeeper Silvana. But the suicide of a fellow chronic-pain sufferer shakes Claire to the core, and in trying to understand the death of a woman she barely knew, she may finally come to grips with her own life.
Official Site
Trailer
---
A Most Violent Year
(R)
1/23/2015
Rated for language and some violence

Jessica Chastain, Oscar Isaac
- 2 hr. 5 mins.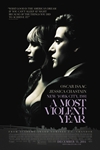 Set during the winter of 1981 -- statistically one of the most crime-ridden of New York City's history -- this drama follows the lives of an immigrant and his family as they attempt to capitalize on the American Dream, while the rampant violence, decay, and corruption of the day drag them in and threaten to destroy all they have built
Official Site
Trailer
---
Bolshoi Ballet: Swan Lake LIVE (2015)
(NR)
1/25/2015
- 2 hr. 40 mins.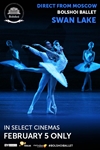 Experience the excitement and beauty of world-class performances when the Bolshoi Ballet's Swan Lake is broadcast to select cinemas nationwide on Sunday, January 25. At the palace, the royal family and their guests are gathered for Prince Siegfried's birthday celebrations. Feeling overwhelmed, the Prince escapes into the night and meets a strange flock of swans by a magical lake. Swan by day, human by night, the beautiful Odette awaits an oath of true love to break the curse.
Official Site
Trailer
---
Mr. Turner
(R)
1/30/2015
Rated for some sexual content

Timothy Spall, Roger Ashton-Griffiths
- 2 hr. 29 mins.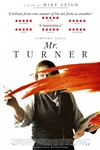 This film explores the last quarter century of the great if eccentric British painter J.M.W. Turner (1775-1851). Profoundly affected by the death of his father, loved by a housekeeper he takes for granted and occasionally exploits sexually, he forms a close relationship with a seaside landlady with whom he eventually lives incognito in Chelsea, where he dies.
Throughout this, he travels, paints, stays with the country aristocracy, visits brothels, is a popular if anarchic member of the Royal Academy of Arts, has himself strapped to the mast of a ship so that he can paint a snowstorm, and is both celebrated and reviled by the public and by royalty.
Official Site
Trailer
---
Royal Opera House: L'Elisir d'amore
(NR)
2/5/2015
Daniele Rustioni, Lucy Crowe
- 2 hr. 45 mins.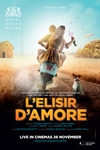 Donizetti's romantic comedy of rural life shines brilliantly in Laurent Pelly's hilarious staging, which matches the piece's perfect blend of sentiment and tomfoolery. Italian conductor and former Jette Parker Young Artist Daniele Rustioni conducts a starry cast. Lucy Crowe takes the dazzling soprano lead as Adina, the most sophisticated woman in the village, loved from afar by Vittorio Grigolo's handsome but shy Nemorino. Nemorino meets a worrying rival in Levente Molnár's braggart Sergeant Belcore, until the love potion sold to him by Bryn Terfel's larger-than-life travelling quack, Dr Dulcamara, gives him a powerful dose of courage - with both comic and touching results.
Official Site
Trailer
---
National Theatre Live: Behind the Beautiful Forevers
(NR)
3/12/2015
Pal Aron, Hiran Abeysekera
-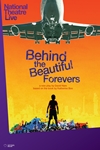 India is surging with global ambition. But beyond the luxury hotels surrounding Mumbai airport lies a makeshift slum, full of people with plans of their own. Zehrunisa and her son Abdul aim to recycle enough rubbish to fund a proper house. Sunil, twelve and stunted, wants to eat until he's as tall as Kalu the thief. Asha seeks to steal government anti-poverty funds to turn herself into a 'first-class person', while her daughter Manju intends to become the slum's first female graduate. But their schemes are fragile; global recession threatens the garbage trade, and another slum-dweller is about to make an accusation that will destroy herself and shatter the neighbourhood.
Official Site
Trailer
---
While We're Young
(NR)
4/3/2015
Amanda Seyfried, Naomi Watts
- 1 hr. 34 mins. Official Site
Trailer
---
National Theatre Live: The Hard Problem
(NR)
4/16/2015
- 3 hr. 0 mins.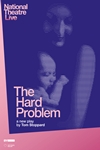 Hilary, a young psychology researcher at a brainscience institute, is nursing a private sorrow and a troubling question at work, where psychology and biology meet. If there is nothing but matter, what is consciousness? This is 'the hard problem' which puts Hilary at odds with her colleagues who include her first mentor Spike, her boss Leo and the billionaire founder of the institute, Jerry. Is the day coming when the computer and the fMRI scanner will answer all the questions psychology can ask? Meanwhile Hilary needs a miracle, and she is prepared to pray for one.
Official Site
Trailer
---
Bolshoi Ballet: Ivan the Terrible LIVE (2015)
(NR)
4/19/2015
- 2 hr. 15 mins.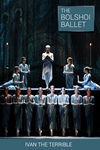 As young Ivan IV is crowned, he has to choose one of the 13 Boyar daughters to be his wife and tsarina. He selects Anastasia, and the two eventually fall deeply in love. When the Boyars plot against him and poison his beloved wife, Tsar Ivan finds himself surrounded by enemies. Haunted by dark thoughts and phantoms, he slowly sinks into madness.
Drawing on the music composed by Prokofiev for the 1944 Eisenstein film, Ivan the Terrible is a work in the true Bolshoi style. Yuri Grigorovich's powerful and fascinating epic dramatises Ivan the Terrible's controversial reign, and portrays events in 16th-century Russia in visually stunning scenes. His choreography, full of vigour, strength and wild jumps, also includes great grace and fragility in the female roles. Sensitive classical and powerful character dance blend to create a lyrical epic, rich in the colours of medieval Russia.
Recently revived, Ivan the Terrible is an essential part of the company's repertoire, a 20th-century classic and a wonderful theatrical experience.
Official Site
Trailer
---
National Theatre Live: Man and Superman
(NR)
5/14/2015
Ralph Fiennes
- 4 hr. 0 mins.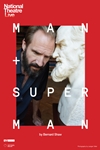 Jack Tanner, celebrated radical thinker and rich bachelor, seems an unlikely choice as guardian to the alluring heiress, Ann. But she takes it in her assured stride and, despite the love of a poet, she decides to marry and tame this dazzling revolutionary.
Tanner, appalled by the whiff of domesticity, is tipped off by his chauffeur and flees to Spain, where he is captured by bandits and meets The Devil. An extraordinary dream-debate, heaven versus hell, ensues. Following in hot pursuit, Ann is there when Tanner awakes, as fierce in her certainty as he is in his.
A romantic comedy, an epic fairytale, a fiery philosophical debate, Man and Superman asks fundamental questions about how we live.
Official Site
Trailer
---
The Royal Opera House: La Boheme
(NR)
7/9/2015
Dan Ettinger, Anna Netrebko
- 2 hr. 50 mins. Official Site
Trailer
---
The Royal Opera House: Guillaume Tell
(NR)
8/6/2015
Gerald Finley, John Osborn
- 4 hr. 0 mins. Official Site
Trailer
---