Our Kind of Traitor
(R)
6/30/2016
Rated for violence, language throughout, some sexuality, nudity and brief drug use

Ewan McGregor, Naomie Harris
- 1 hr. 48 mins.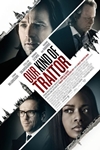 While on holiday in Marrakech, an ordinary English couple, Perry and Gail, befriend a flamboyant and charismatic Russian, Dima, who unbeknownst to them is a kingpin money launderer for the Russian mafia. When Dima asks for their help to deliver classified information to the British Secret Services, Perry and Gail get caught in a dangerous world of international espionage and dirty politics. The couple is propelled on a perilous journey through Paris and Bern, a safe house in the French Alps, to the murky corners of the City of London and an alliance with the British Government via a ruthless and determined MI6 agent.
Official Site
Trailer
---
Swiss Army Man
(R)
6/30/2016
Rated for language and sexual material

Paul Dano, Daniel Radcliffe
- 1 hr. 35 mins.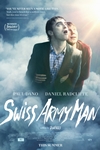 Hank is stranded on a deserted island, having given up all hope of ever making it home again. But one day everything changes when a corpse named Manny washes up on shore; the two become fast friends, and ultimately go on an epic adventure that will bring Hank back to the woman of his dreams.
Official Site
Trailer
---
Wiener-Dog
(R)
7/1/2016
Rated for language and some disturbing content

Kieran Culkin, Danny DeVito
- 1 hr. 33 mins.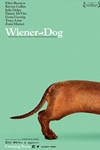 WIENER-DOG is a dark, starkly funny story of a single dog and the many different people she touches over her short lifetime. Man's best friend starts out teaching a young boy some contorted life lessons before being taken in by a compassionate vet tech named Dawn Wiener. Dawn reunites with someone from her past and sets off on a road trip. After leaving Dawn, Wiener-Dog encounters a floundering film professor, as well as an embittered elderly woman and her needy granddaughter-all longing for something more.
Official Site
Trailer
---
Hunt for the Wilderpeople
(PG-13)
7/1/2016
Rated for thematic elements including violent content, and for some language

Julian Dennison, Rachel House
- 1 hr. 41 mins.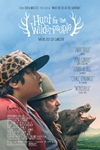 Raised on hip-hop and foster care, defiant city kid Ricky gets a fresh start in the New Zealand countryside. He quickly finds himself at home with his new foster family: the loving Aunt Bella, the cantankerous Uncle Hec, and dog Tupac. When a tragedy strikes that threatens to ship Ricky to another home, both he and Hec go on the run in the bush. As a national manhunt ensues, the newly branded outlaws must face their options: go out in a blaze of glory or overcome their differences and survive as a family.
Official Site
Trailer
---
The Secret Life of Pets
(PG)
7/8/2016
Rated for action and some rude humor

Louis C.K., Eric Stonestreet
- 1 hr. 30 mins.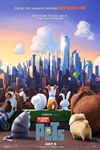 A comedy about the lives our pets lead after we leave for work or school each day.
Official Site
Trailer
---
The Innocents
(PG-13)
7/8/2016
Rated for disturbing thematic material including sexual assault, and for some bloody images and brief suggestive content.

Lou de Laâge, Agata Buzek
- 1 hr. 55 mins.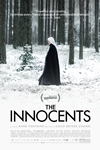 Warsaw, December 1945: the second World War is finally over and Mathilde is treating the last of the French survivors of the German camps. When a panicked Benedictine nun appears at the clinic one night begging Mathilde to follow her back to the convent, what she finds there is shocking: a holy sister about to give birth and several more in advanced stages of pregnancy. A non-believer, Mathilde enters the sisters' fiercely private world, dictated by the rituals of their order and the strict Rev. Mother. Fearing the shame of exposure, the hostility of the new anti-Catholic Communist government, and facing an unprecedented crisis of faith, the nuns increasingly turn to Mathilde as their belief and traditions clash with harsh realities.
Official Site
Trailer
---
Royal Shakespeare Company: Shakespeare Live!
(NR)
7/10/2016
David Tennant, Catherine Tate
- 2 hr. 40 mins.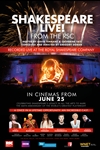 From the stage of the Royal Shakespeare Theatre, hosts David Tennant and Catherine Tate are joined by Benedict Cumberbatch, Judi Dench, Ian McKellen, Helen Mirren, David Suchet, Rufus Wainwright, and many more.
Together, they mark the life and work of William Shakespeare on the 400th anniversary of the playwright's death. This unique event celebrates Shakespeare's extraordinary legacy and his enduring influence on all performance art forms - from opera to jazz, dance to musical.
Official Site
Trailer
---
The Infiltrator
(R)
7/13/2016
Rated for strong violence, language throughout, some sexual content and drug material

Bryan Cranston, Diane Kruger
- 2 hr. 7 mins.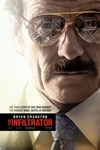 The story of undercover U.S. Customs agent Robert Mazur AKA Robert Musella, who became a pivotal player for drug lords cleaning their dirty cash. He traded on mob connections to become the confidant to scores of the international underworld, and the bankers who enabled them. Laying his life on the line, he infiltrated the globe's largest cartels and discovered just how deep into society their influence extended. Their arrests would lead to the collapse of the Bank of Credit and Commerce International, and shake the underground economy to its core.
Official Site
Trailer
---
Absolutely Fabulous: The Movie
(R)
7/22/2016
Rated for language including sexual references, and some drug use

Jennifer Saunders, Joanna Lumley
-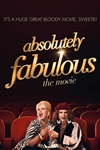 Appropriate for their big screen debut, Edina and Patsy are still oozing glitz and glamour, living the high life they are accustomed to; shopping, drinking and clubbing their way around London's trendiest hotspots. Blamed for a major incident at an uber fashionable launch party, they become entangled in a media storm and are relentlessly pursued by the paparazzi. Fleeing penniless to the glamorous playground of the super-rich, the French Riviera, they hatch a plan to make their escape permanent and live the high life forever more!
Official Site
Trailer
---
Ice Age: Collision Course
(PG)
7/22/2016
Rated for mild rude humor and some action/peril

Ray Romano, Denis Leary
- 1 hr. 34 mins.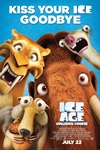 Scrat's epic pursuit of the elusive acorn catapults him into the universe where he accidentally sets off a series of cosmic events that transform and threaten the Ice Age World. To save themselves, Sid, Manny, Diego, and the rest of the herd must leave their home and embark on a quest full of comedy and adventure, travelling to exotic new lands and encountering a host of colorful new characters.
Official Site
Trailer
---
Captain Fantastic
(R)
7/22/2016
Rated for language and brief graphic nudity

Kathryn Hahn, Viggo Mortensen
- 1 hr. 58 mins.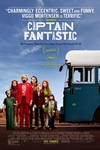 Deep in the forests of the Pacific Northwest, isolated from society, a devoted father dedicates his life to transforming his six young children into extraordinary adults. But when a tragedy strikes the family, they are forced to leave this self-created paradise and begin a journey into the outside world that challenges his idea of what it means to be a parent and brings into question everything he's taught them.
Official Site
Trailer
---
Royal Opera House: Werther
(NR)
7/24/2016
Antonio Pappano, Vittorio Grigolo
- 3 hr. 0 mins. Based on Goethe's novel The Sorrows of Young Werther, Massenet's opera tells the story of the poet Werther's hopeless love for Charlotte, who is committed to another man. The music is full of lyrical beauty, passion and emotional fervour, - small wonder that Werther is often considered to be the composer's finest work. The Royal Opera's Music Director Antonio Pappano returns to conduct film, theatre and opera director Benoît Jacquot's classic production. Italian tenor Vittorio Grigolo stars as Werther, alongside Joyce Di Donato, who sings her first Charlotte (one of the great French mezzo roles) in this staging.
Official Site
Trailer
---
Jason Bourne
(PG-13)
7/28/2016
Rated for intense sequences of violence and action, and brief strong language

Matt Damon, Julia Stiles
-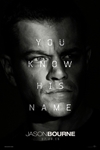 The next chapter of Universal Pictures' Bourne franchise, which finds the CIA's most lethal former operative drawn out of the shadows.
Official Site
Trailer
---
Café Society
(PG-13)
7/29/2016
Rated for some vioelnce, a drug reference, suggestive material and smoking

Kristen Stewart, Jesse Eisenberg
- 1 hr. 36 mins.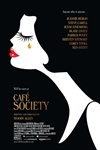 Set in the 1930s, Woody Allen's bittersweet romance CAFÉ SOCIETY follows Bronx-born Bobby Dorfman to Hollywood, where he falls in love, and back to New York, where he is swept up in the vibrant world of high society nightclub life.
Official Site
Trailer
---
Tulip Fever
()
7/29/2016
Alicia Vikander, Dane DeHaan
-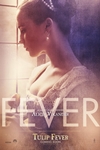 Tulip Fever is set in 17th century Amsterdam and follows a married woman who begins a passionate affair with an artist hired to paint her portrait during the height of "tulip mania". The lovers gamble on the booming market for tulip bulbs as a way to raise money to run away together.
Official Site
Trailer
---
Shakespeare's Globe Theatre: Measure for Measure
(NR)
8/7/2016
Mariah Gale, Dominic Rowan
- 2 hr. 45 mins.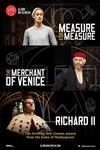 After a history of quirky adaptations, this lesser known work is now restored to its classic glory. In this story of secret identities and manipulation, the audience are invited to unravel the layers of intrigue skillfully crafted by a superb cast and the directorial prowess of Dromgoole in his final production for the Globe Theatre.
Official Site
Trailer
---
Florence Foster Jenkins
()
8/12/2016
Rebecca Ferguson, Meryl Streep
- 1 hr. 50 mins.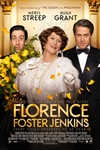 This film tells the inspirational true story of a New York heiress, Florence, who obsessively pursued her dream of becoming a great singer. The voice she heard in her head was divine, but to the rest of the world it was hilariously awful. At private recitals, her devoted husband and manager, St Clair Bayfield, managed to protect Florence from the truth. But when Florence decided to give her first public concert at New York's Carnegie Hall, St Clair realised he had perhaps bitten off more than he could chew
Official Site
Trailer
---
Almeida Theatre: Richard III
(NR)
8/14/2016
Ralph Fiennes, Vanessa Redgrave
-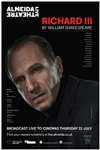 The Almeida will broadcast Artistic Director Rupert Goold's production of RICHARD III, with Ralph Fiennes as Shakespeare's most notorious villain and Vanessa Redgrave as Queen Margaret, live to cinemas in the UK and around the world on 21 July.
Official Site
Trailer
---
Shakespeare's Globe Theatre: The Merchant of Venice
(NR)
8/28/2016
Jonathan Pryce, Stefan Adegbola
- 2 hr. 45 mins.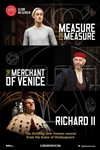 Jonathan Pryce, whose accolades include Game of Thrones, Wolf Hall and Pirates of the Caribbean, provides an enigmatic performance in this iconic battle between greed and love. Pryce's Shylock is not only convincing in its duality but helps provide additional gravitas to Munby's moving production. This tale of prejudice and destructive self-interest paired with Pryce's memorable interpretation makes this a must-see.
Official Site
Trailer
---
Shakespeare's Globe Theatre: Richard II
(NR)
10/2/2016
Thomas Ashdown, Oliver Boot
- 2 hr. 40 mins.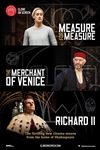 Simon Godwin delivers a dynamic portrayal of a play filled with both violence and comedic irony. Starring Charles Edwards, Godwin's production delves into the meaning of kingship and the rising powers that can destroy it. The rich colours and lavish costumes of this historical play transfer superbly to the big screen.
Official Site
Trailer
---
National Theatre Live: The Deep Blue Sea
(NR)
10/6/2016
Helen McCrory, Tom Burke
- 3 hr. 0 mins.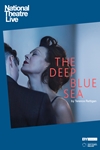 A flat in Ladbroke Grove, West London. 1952. When Hester Collyer is found by her neighbours in the aftermath of a failed suicide attempt, the story of her tempestuous affair with a former RAF pilot and the breakdown of her marriage to a High Court judge begins to emerge. With it comes a portrait of need, loneliness and long-repressed passion. Behind the fragile veneer of post-war civility burns a brutal sense of loss and longing.
Official Site
Trailer
---
Bolshoi Ballet: The Golden Age
(NR)
10/16/2016
The Bolshoi Principals, Soloists
- 2 hr. 20 mins.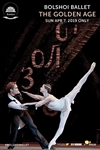 In a seaside town where business and mafia are flourishing, The Golden Age cabaret is the favorite nightly haunt of dancers, bandits and young revelers, where the young fisherman Boris falls in love with Rita, a beautiful dancer, but also the friend of a local gangster...
A satire of Europe during the Roaring 20s, The Golden Age makes for an original, colorful, and dazzling show with its jazzy score and music-hall atmosphere. This ballet that can only be seen at the Bolshoi has everything to it: mad rhythms, vigorous chase scenes, and decadent cabaret numbers. With its passionate love story featuring beautiful duets between Boris and Rita, the Bolshoi dancers plunge into every stylized step and gesture magnificently.
Official Site
Trailer
---
The Royal Opera House: Norma
(NR)
10/30/2016
Antonio Pappano, Sonya Yoncheva
- 3 hr. 0 mins. The priestess Norma loves Pollione, leader of the occupying force suppressing her people, and has borne two children by him. But Pollione's love has withered, and he now loves Norma's fellow priestess Adalgisa. Meanwhile, the people urgently look to Norma to lead their rebellion.
Official Site
Trailer
---
Bolshoi Ballet: The Bright Stream
(NR)
11/6/2016
Svetlana Lunkina, Mikhail Lobukhin
- 2 hr. 30 mins.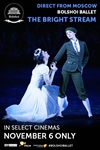 A comic ballet in two acts, The Bright Stream, tells the story of the members of a Russian farm collective in the 1930's and their humorous interactions with a group of visiting performers during the harvest festival. The original production of The Bright Stream, with choreography by Lopukhov, was premiered on April 4, 1935 by the Maly Opera and Ballet Theater at the Maly Theatre in Leningrad.
Official Site
Trailer
---
The Royal Opera House: Cosi Fan Tutte
(NR)
11/20/2016
Semyon Bychkov, Corinne Winters
- 3 hr. 15 mins. Official Site
Trailer
---
The Royal Opera House: Les Contes d'Hoffmann
(NR)
12/4/2016
Vittorio Grigolo, Leonardo Capalbo
- The great storyteller Hoffmann is losing himself to drink. His rival in love, Councillor Lindorf, claims that Hoffmann knows nothing of the heart, and so goads Hoffmann into telling the tales of his three great loves - each destroyed by a villain who bears an uncanny resemblance to Lindorf...
Official Site
Trailer
---
Bolshoi Ballet: The Nutcracker
(NR)
12/18/2016
- 2 hr. 15 mins.
On Christmas Eve, Marie is given a wooden nutcracker as a gift. When the clock strikes midnight, the Nutcracker transforms into a prince and saves Marie from the Mouse King and his army. This beloved holiday classic will enchant the whole family with its fairytale setting and Tchaikovsky's timeless score. The Bolshoi's version of The Nutcracker has a unique and beautiful sense of romance and philosophy, danced by the heroic Denis Rodkin as the courageous Prince and the magical Anna Nikulina as Marie.
Official Site
Trailer
---
Bolshoi Ballet: The Sleeping Beauty
(NR)
1/22/2017
- 2 hr. 25 mins.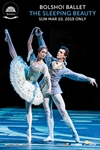 At the christening of princess Aurora, the evil fairy Carabosse throws a terrible curse upon her and predicts that she will prick her finger and die on her sixteenth birthday. Fortunately, the Lilac Fairy who has not yet offered her gift, lessens the curse: Aurora will be plunged into a deep sleep for a hundred years but will be awakened by a prince's kiss. The fateful birthday arrives and the king and queen urge the beautiful princess to choose a husband. Having forgotten about diabolical Carabosse, they do not notice that, disguised as an old woman, Carabosse is approaching Aurora...
Official Site
Trailer
---
Bolshoi Ballet: Swan Lake
(NR)
2/5/2017
- 2 hr. 40 mins.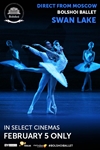 Experience the excitement and beauty of world-class performances when the Bolshoi Ballet's Swan Lake is broadcast to select cinemas nationwide on Sunday, January 25. At the palace, the royal family and their guests are gathered for Prince Siegfried's birthday celebrations. Feeling overwhelmed, the Prince escapes into the night and meets a strange flock of swans by a magical lake. Swan by day, human by night, the beautiful Odette awaits an oath of true love to break the curse.
Official Site
Trailer
---
The Royal Opera House: Il trovatore
(NR)
2/28/2017
Richard Farnes, Lianna Haroutounian
- 3 hr. 0 mins. The Count di Luna loves Leonora, but she loves Manrico, the Count's military enemy. Manrico's mother Azucena tells him how her mother was burnt to death for supposed witchcraft against the Count's baby brother. Azucena intended to throw the baby onto the fire - but blinded by revenge she lost her own child to the flames.
Official Site
Trailer
---
Bolshoi Ballet: A Contemporary Evening
(NR)
3/19/2017
- 2 hr. 40 mins.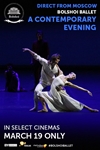 For one evening, the Bolshoi takes on a new challenge with audacity in Hans Van Manen's Frank Bridge's Variations, Sol León and Paul Lightfoot's Short Time Together and Alexei Ratmansky's Russian Seasons. This encounter between some of the best dancers in the world and masters of contemporary choreography results in an outstanding synthesis of bringing Van Manen's formal beauty, León and Lightfoot's intensity, and Ratmansky's witty brilliance to a new level.
Official Site
Trailer
---
Bolshoi Ballet: A Hero of Our Time
(NR)
4/9/2017
- 2 hr. 45 mins.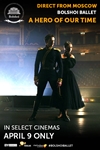 "Give me everything, it is still not enough." The story based on the larger--?than--?life hero Pechorin is adapted from Mikhail Lermontov's literary masterpiece in three separate stories recounting his heartbreaking betrayals. Is Pechorin a real hero? Or is he a man like any other? This brand new production by choreographer Yuri Possokhov is a tragic poetic journey that can only be seen at the Bolshoi.
Official Site
Trailer
---
The Royal Opera House: Madama Butterfly
(NR)
5/7/2017
Antonio Pappano, Ermonela Jaho
- 2 hr. 45 mins. Cio-Cio-San, the young Japanese bride of dashing American officer Lieutenant Pinkerton, finds her romantic idyll shattered when he deserts her shortly after their marriage. She lives in hope that one day he will return.
Official Site
Trailer
---
The Royal Opera House: Otello
(NR)
7/16/2017
Antonio Pappano, Jonas Kaufmann
- 2 hr. 45 mins. Official Site
Trailer
---