The Grand Budapest Hotel
(R)
3/14/2014
Rated for language, some sexual content and violence

Saoirse Ronan, Ralph Fiennes
- 1 hr. 40 mins.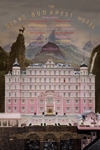 THE GRAND BUDAPEST HOTEL recounts the adventures of Gustave H., a legendary concierge at a famous European hotel between the wars, and Zero Moustafa, the lobby boy who becomes his most trusted friend. The story involves the theft and recovery of a priceless Renaissance painting and the battle for an enormous family fortune -- all against the back-drop of a suddenly and dramatically changing Continent.
Official Site
Trailer
---
On My Way (Elle s'en va)
(NR)
3/21/2014
Catherine Deneuve, Nemo Schiffman
- 1 hr. 56 mins.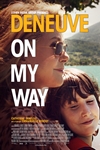 Now in her early sixties, former beauty queen Bettie finds herself jilted by her lover and left alone to deal with the financial problems facing her family's restaurant. What begins as a quick drive to clear her head turns into a full-fledged road trip, and along the way there are chance meetings, an ex-Miss France gala, renewed ties with her estranged daughter and grandson, and possibly, at the end of the road, love...
Official Site
Trailer
---
Breathe In
(R)
3/28/2014
Rated for some language

Guy Pearce, Felicity Jones
- 1 hr. 38 mins.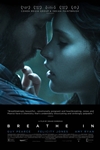 Soulful and musical British exchange student Sophie Williams comes to New York in search of inspiration. On the surface, Sophie's host family seems happy enough, but with her arrival to the Reynolds' Upstate New York home, the private struggles of each family member begin to bubble. In particular, frustrated musician-turned-piano- teacher Keith Reynolds finds long suppressed dreams and desires reignited by Sophie's talent and inquisitive nature. While Keith's wife, Megan and daughter, Lauren focus on Lauren's final year of high school, Sophie and Keith are drawn ever closer by their mutual longing for creative expression. Ultimately, Sophie and Keith must confront how much they are willing to sacrifice and what they truly want out of life.
Official Site
Trailer
---
Le Week-end (Un week-end à Paris)
(R)
3/28/2014
Rated for language and some sexual content

Jim Broadbent, Lindsay Duncan
- 1 hr. 33 mins.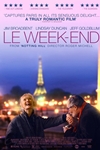 Nick and Meg are a long-married British couple revisiting Paris for the first time since their honeymoon in an attempt to rekindle their relationship. During a two-day escapade, diffident, wistful Nick and demanding, take-charge Meg careen from harmony to disharmony to resignation and back again as they take stock of half a lifetime of deep tenderness -- and even deeper regret. A surprise invitation from Nick's old friend Morgan, an amusingly boorish American academic with a fancy Parisian address, soon leads them to an unexpectedly hopeful vision of what their love and marriage might still become..
Official Site
Trailer
---
The Lunchbox (Dabba)
(PG)
3/28/2014
Rated for thematic material and smoking

Irrfan Khan, Nimrat Kaur
- 1 hr. 44 mins.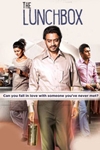 A mistaken delivery in Mumbai's famously efficient lunchbox delivery system connects a young housewife to an old man in the dusk of his life as they build a fantasy world together through notes in the lunchbox. In the big city of Mumbai, that crushes dreams and recycles them every day, both characters find a dream to hold on to. Ila begins a fantastical affair with a mystery suitor, pouring her heart into cooking meals for him. Saajan looks forward to lunch box deliveries from a mystery woman every day. As the lunchbox goes back and forth, this fantasy becomes so elaborate that it threatens to overwhelm their reality.
The film is the story of the life we dream of versus the life we live in, and of the courage it takes to turn out fantasies into reality.
Official Site
Trailer
---
Fading Gigolo
(R)
4/25/2014
Rated for some sexual content, language and brief nudity

Sofía Vergara, Woody Allen
- 1 hr. 30 mins.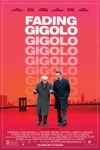 Murray talks his friend Fioravante into becoming a gigolo as a way of making some much needed cash after an out-of-the-blue request from his dermatologist. With Murray acting as Fioravante's "manager", the duo quickly finds themselves caught up in the crosscurrents of love and money.
Official Site
Trailer
---