The Man Who Knew Infinity
(PG-13)
5/6/2016
Rated for some thematic elements and smoking

Dev Patel, Jeremy Irons
- 1 hr. 48 mins.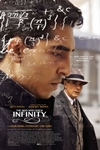 The true story of friendship that forever changed mathematics. In 1913, Srinivasa Ramanujan, a self-taught Indian mathematics genius, traveled to Trinity College, Cambridge, where over the course of five years, forged a bond with his mentor, the brilliant and eccentric professor, G.H. Hardy, and fought against prejudice to reveal his mathematic genius to the world. The film also stars Devika Bhise, Stephen Fry and Toby Jones. This is Ramanujan's story as seen through Hardy's eyes.
Official Site
Trailer
---
Money Monster
(R)
5/12/2016
Rated for language throughout, some sexuality and brief violence

George Clooney, Julia Roberts
-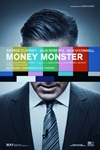 Lee Gates is a bombastic TV personality whose popular financial network show has made him the money wiz of Wall Street. But after he hawks a high tech stock that mysteriously crashes, an irate investor takes Gates, his crew, and his ace producer Patty Fenn hostage live on air. Unfolding in real time, Gates and Fenn must find a way to keep themselves alive while simultaneously uncovering the truth behind a tangle of big money lies.
Official Site
Trailer
---
The Meddler
(PG-13)
5/13/2016
Rated for brief drug content

Susan Sarandon, Rose Byrne
- 1 hr. 40 mins.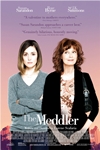 With a new iPhone, an apartment near the Grove, and a comfortable bank account left to her by her beloved late husband, Marnie Minervini has happily relocated from New Jersey to Los Angeles to be near her daughter Lori, a successful (but still single) screenwriter, and smother her with motherly love. But when the dozens of texts, unexpected visits, and conversations dominated by unsolicited advice force Lori to draw strict personal boundaries, Marnie finds ways to channel her eternal optimism and forceful generosity to change the lives of others - as well as her own - and find a new purpose in life.
Official Site
Trailer
---
A Bigger Splash
(R)
5/20/2016
Rated for graphic nudity, some strong sexual content, language and brief drug use

Dakota Johnson, Ralph Fiennes
- 2 hr. 4 mins.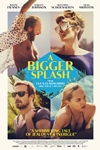 Rock legend Marianne Lane is recuperating on the volcanic island of Pantelleria with her partner Paul when iconoclast record producer and old flame Harry unexpectedly arrives with his daughter Penelope and interrupts their holiday, bringing with him an A-bomb blast of nostalgia from which there can be no rescue.
Official Site
Trailer
---
Royal Opera House: Lucia di Lammermoor
(NR)
5/22/2016
Daniel Oren, Ludovic Tezier
- 2 hr. 50 mins.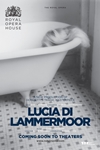 Lucia di Lammermoor tells the story of an ongoing feud between two families in 17th century Scotland that has terrible consequences for two young lovers. It contains what is undoubtedly one of opera's most poignant and gripping mad scenes, and is regarded as one of Donizetti's finest works. The opera has not been seen at the Royal Opera House in more than a decade, so this new production by Katie Mitchell will be a particularly important and exciting event. The title role will be sung by Diana Damrau, an expert in the coloratura repertory, while American tenor Charles Castronovo takes on that of her secret lover, the reckless and passionate Edgardo. This production includes scenes featuring sex and violence.
Official Site
Trailer
---
Weiner
(R)
5/27/2016
Rated for language and some sexual material

Anthony Weiner
- 1 hr. 35 mins. Sexts, lies, and Carlos Danger: watch the wildest political meltdown in recent history as it unfolds. It's 2013 and Anthony Weiner-still reeling from the sex scandal that ended his political career two years earlier-is back in the spotlight as he mounts an audacious comeback campaign for New York City mayor. But it's not long before history repeats itself and new sexting allegations leave Weiner and his aides scrambling to contain the damage. Granted unfettered access to the candidate and his campaign, filmmakers Josh Kriegman and Elyse Steinberg capture a jaw-dropping, behind-the-scenes look at the political machine as it breaks down.
Official Site
Trailer
---
Love & Friendship
(PG)
5/27/2016
Rated for some thematic elements

Kate Beckinsale, Chloë Sevigny
- 1 hr. 32 mins.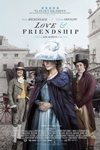 Beautiful young widow Lady Susan Vernon visits to the estate of her in-laws to wait out the colourful rumours about her dalliances circulating through polite society. Whilst ensconced there, she decides to secure a husband for herself and a future for her eligible but reluctant daughter, Frederica. In doing so she attracts the simultaneous attentions of the young, handsome Reginald DeCourcy, the rich and silly Sir James Martin and the divinely handsome, but married, Lord Manwaring, complicating matters severely.
Official Site
Trailer
---
Maggie's Plan
(R)
6/3/2016
Rated for language and brief sexuality

Greta Gerwig, Ethan Hawke
- 1 hr. 32 mins.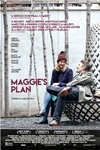 Official Site
Trailer
---
Royal Opera House: La Traviata
(NR)
6/5/2016
Venera Gimadieva, Saimir Pirgu
- 3 hr. 0 mins.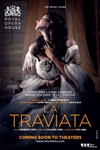 La Traviata is regarded as one of Verdi's finest operas, and Richard Eyre's traditional staging, is one of The Royal Opera's most popular productions. The opera tells the story of the Parisian courtesan Violetta Valéry, one of opera's greatest heroines, based on the reallife courtesan Marie Duplessis, who died in 1847 aged just 23. In this revival, Violetta is sung by Russian soprano enera Gimadieva in her debut with The Royal Opera, following her successful appearance as Violetta at the Glyndebourne Festival.
Official Site
Trailer
---
Royal Opera House: Boris Godunov
(NR)
6/26/2016
Bryn Terfel, Vlada Borovko
- 3 hr. 0 mins.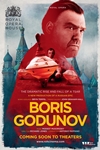 Richard Jones and Antonio Pappano renew their creative collaboration with this new production of Musorgsky's historical masterpiece, here seen in its compact 1869 first version in seven scenes. The originality of the composer's vision of Pushkin's play about Tsar Boris Godunov - who reigned over Russia between 1598 and 1605 - was too much for the management of the Imperial Theatres, who demanded changes that were incorporated in the second version of the opera, in which Boris finally had its premiere in 1874. Many commentators, nevertheless, prefer the integrity of the original, which makes few concessions to operatic conventions. Keenly awaited will be Bryn Terfel's assumption of the title role - one of the most complex characters in opera - while John Graham-Hall appears as the crafty Prince Shuisky and John Tomlinson as the vagabond monk Varlaam.
Official Site
Trailer
---
Royal Opera House: Werther
(NR)
7/24/2016
Vittorio Grigolo, Joyce DiDonato
- 3 hr. 0 mins. Based on Goethe's novel The Sorrows of Young Werther, Massenet's opera tells the story of the poet Werther's hopeless love for Charlotte, who is committed to another man. The music is full of lyrical beauty, passion and emotional fervour, - small wonder that Werther is often considered to be the composer's finest work. The Royal Opera's Music Director Antonio Pappano returns to conduct film, theatre and opera director Benoît Jacquot's classic production. Italian tenor Vittorio Grigolo stars as Werther, alongside Joyce Di Donato, who sings her first Charlotte (one of the great French mezzo roles) in this staging.
Official Site
Trailer
---
Captain Fantastic
(R)
7/29/2016
Rated for language and brief graphic nudity

Kathryn Hahn, Viggo Mortensen
- 1 hr. 58 mins. Ben lives with his wife and six young children, isolated from society deep in the forest of the Pacific Northwest. A devoted father, Ben dedicates his life to transforming his kids into extraordinary adults. He immerses them in an academically and physically rigorous environment and instills in them a rare and primal connection to the natural world.When a tragedy strikes, the family is forced to leave their self-created paradise. Suddenly the children must face the excitement and the perils of an unfamiliar outside world while Ben is compelled to reexamine his idea of what it means to be a parent.
Official Site
Trailer
---
Shakespeare's Globe Theatre: Measure for Measure
(NR)
8/7/2016
Mariah Gale, Dominic Rowan
-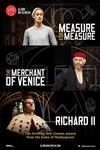 After a history of quirky adaptations, this lesser known work is now restored to its classic glory. In this story of secret identities and manipulation, the audience are invited to unravel the layers of intrigue skillfully crafted by a superb cast and the directorial prowess of Dromgoole in his final production for the Globe Theatre.
Official Site
Trailer
---
Shakespeare's Globe Theatre: The Merchant of Venice
(NR)
8/28/2016
Stefan Adegbola, Michael Bertenshaw
-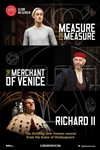 Jonathan Pryce, whose accolades include Game of Thrones, Wolf Hall and Pirates of the Caribbean, provides an enigmatic performance in this iconic battle between greed and love. Pryce's Shylock is not only convincing in its duality but helps provide additional gravitas to Munby's moving production. This tale of prejudice and destructive self-interest paired with Pryce's memorable interpretation makes this a must-see.
Official Site
Trailer
---
Shakespeare's Globe Theatre: Richard II
(NR)
10/2/2016
Thomas Ashdown, Oliver Boot
-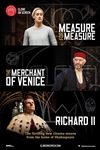 Simon Godwin delivers a dynamic portrayal of a play filled with both violence and comedic irony. Starring Charles Edwards, Godwin's production delves into the meaning of kingship and the rising powers that can destroy it. The rich colours and lavish costumes of this historical play transfer superbly to the big screen.
Official Site
Trailer
---