The Second Best Exotic Marigold Hotel
(PG)
3/5/2015
Rated for some language and suggestive comments

Judi Dench, Maggie Smith
- 2 hr. 2 mins.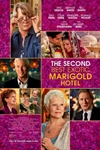 The Second Best Exotic Marigold Hotel is the expansionist dream of Sonny, and it's making more claims on his time than he has available, considering his imminent marriage to the love of his life, Sunaina. Sonny has his eye on a promising property now that his first venture, The Best Exotic Marigold Hotel for the Elderly and Beautiful, has only a single remaining vacancy-posing a rooming predicament for fresh arrivals Guy and Lavinia. Evelyn and Douglas have now joined the Jaipur workforce, and are wondering where their regular dates for Chilla pancakes will lead, while Norman and Carol are negotiating the tricky waters of an exclusive relationship, as Madge juggles two eligible and very wealthy suitors. Perhaps the only one who may know the answers is newly installed co-manager of the hotel, Muriel, the keeper of everyone's secrets. As the demands of a traditional Indian wedding threaten to engulf them all, an unexpected way forward presents itself.
Official Site
Trailer
---
Deli Man
(PG-13)
3/6/2015
Rated for some language

Fyvush Finkel, Jerry Stiller
- 1 hr. 31 mins.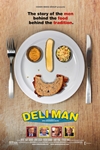 Jewish culture reflects the heart of a vital ethnic history. As that culture continues to shift and adapt alongside mainstream America, delicatessen food - as its name suggests - remains a beloved communal delicacy. In Houston, Texas, third-generation deli man Ziggy Gruber has built arguably the finest delicatessen restaurant in the U.S. His story - augmented by the stories of iconic delis such as Katz's, 2nd Avenue Deli, Nate 'n Al, Carnegie, and the Stage - embodies a tradition indelibly linked to its savory, nostalgic foods.
Official Site
Trailer
---
Bolshoi Ballet: Romeo and Juliet
(NR)
3/8/2015
Alexander Volchkov, Anna Nikulina
- 2 hr. 15 mins.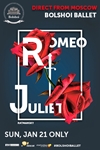 Experience the excitement and beauty of world-class performances when the Bolshoi Ballet's Romeo and Juliet is broadcast to select cinemas nationwide on Sunday, March 8. When the Capulets organize a masked ball in honor of their daughter Juliet, Romeo Montague and his friend Mercutio attend incognito because of the hatred that tears the two houses apart. Romeo and Juliet fall madly in love, and are distraught when they realize they belong to rival families.
Official Site
Trailer
---
National Theatre Live: Behind the Beautiful Forevers
(NR)
3/12/2015
Pal Aron, Hiran Abeysekera
- 2 hr. 40 mins.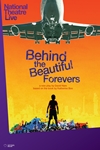 India is surging with global ambition. But beyond the luxury hotels surrounding Mumbai airport lies a makeshift slum, full of people with plans of their own. Zehrunisa and her son Abdul aim to recycle enough rubbish to fund a proper house. Sunil, twelve and stunted, wants to eat until he's as tall as Kalu the thief. Asha seeks to steal government anti-poverty funds to turn herself into a 'first-class person', while her daughter Manju intends to become the slum's first female graduate. But their schemes are fragile; global recession threatens the garbage trade, and another slum-dweller is about to make an accusation that will destroy herself and shatter the neighbourhood.
Official Site
Trailer
---
Gett: The Trial of Viviane Amsalem
(NR)
3/13/2015
Ronit Elkabetz, Simon Abkarian
- 1 hr. 55 mins.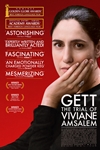 An Israeli woman seeking to finalize a divorce (gett) from her estranged husband finds herself effectively put on trial by her country's religious marriage laws. In Israel, there is neither civil marriage nor civil divorce; only Orthodox rabbis can legalize a union or its dissolution, which is only possible with the husband's full consent. Trapped in a loveless marriage, Viviane Amsalem has been applying for a divorce for three years but her religiously devout husband Elisha, continually refuses. His cold intransigence, Viviane's determination to fight for her freedom, and the ambiguous role of the rabbinical judges shape a procedure where tragedy vies with absurdity and everything is brought out into the open for judgment.
Official Site
Trailer
---
Wild Tales (Relatos salvajes)
(R)
3/13/2015
Rated for vioelnce, language and brief sexuality

Ricardo Darin, Oscar Martinez
- 2 hr. 2 mins.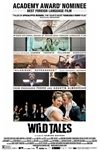 Love and deception, the return of the past, a tragedy, or even everyday violence push the characters towards the abyss and into the undeniable pleasure of losing control.
Official Site
Trailer
---
National Theatre Live: A View from the Bridge
(NR)
3/26/2015
Mark Strong, Emun Elliott
- 1 hr. 55 mins.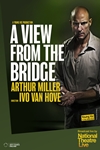 The great Arthur Miller confronts the American dream in this dark and passionate tale. In Brooklyn, longshoreman Eddie Carbone welcomes his Sicilian cousins to the land of freedom. But when one of them falls for his beautiful niece, they discover that freedom comes at a price. Eddie's jealous mistrust exposes a deep, unspeakable secret - one that drives him to commit the ultimate betrayal.
The visionary Ivo van Hove directs this stunning production of Miller's tragic masterpiece, broadcast from London's West End by National Theatre Live.
Official Site
Trailer
---
Shakespeare's Globe Theatre: Titus Andronicus
(NR)
4/2/2015
William Houston, Indira Varma
- 3 hr. 5 mins.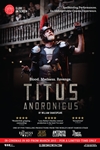 Returning to Rome from a war against the Goths, the general Titus Andronicus brings with him the queen Tamora and her three sons as prisoners of war. Titus' sacrifice of Tamora's eldest son to appease the ghosts of his dead sons, and his decision to refuse to accept the title of emperor, initiates a terrible cycle of mutilation, rape and murder. And all the while, at the centre of the nightmare, there moves the villainous, self-delighting Aaron.
Grotesquely violent and daringly experimental, Titus was the smash hit of Shakespeare's early career, and
is written with a ghoulish energy he was never to repeat elsewhere.
Official Site
Trailer
---
Woman in Gold
(PG-13)
4/3/2015
Rated for some thematic elements and brief strong language

Ryan Reynolds, Katie Holmes
-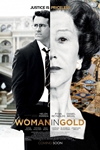 Sixty years after she fled Vienna during World War II, an elderly Jewish woman, Maria Altmann, starts her journey to retrieve family possessions seized by the Nazis, among them Klimt's famous painting 'The Lady in Gold'. Together with her inexperienced but plucky young lawyer Randy Schoenberg, she embarks upon a major battle which takes them all the way to the heart of the Austrian establishment and the U.S. Supreme Court, and forces her to confront difficult truths about the past along the way.
Official Site
Trailer
---
While We're Young
(R)
4/3/2015
Rated for language

Amanda Seyfried, Naomi Watts
- 1 hr. 34 mins.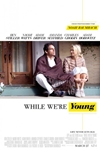 The story of a middle-aged couple whose career and marriage are overturned when a disarming young couple enters their lives.
Official Site
Trailer
---
Danny Collins
(R)
4/3/2015
Rated for violence, some nudity and language

Al Pacino, Jennifer Garner
- 1 hr. 43 mins.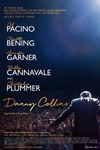 Inspired by a true story, Al Pacino stars as aging 1970s rocker Danny Collins, who can't give up his hard-living ways. But when his manager uncovers a 40 year-old undelivered letter written to him by John Lennon, he decides to change course and embarks on a heartfelt journey to rediscover his family, find true love and begin a second act.
Official Site
Trailer
---
True Story
(R)
4/10/2015
Rated for language and some disturbing material

James Franco, Felicity Jones
- 1 hr. 40 mins.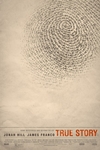 When disgraced New York Times reporter Michael Finkel meets accused killer Christian Long - who has taken on Finkel's identity - his reporting job morphs into an unforgettable game of cat-and-mouse. Based on actual events, Finkel's relentless pursuit of Longo's true story encompasses murder, love, deceit and redemption.
Official Site
Trailer
---
National Theatre Live: The Hard Problem
(NR)
4/16/2015
Kristin Atherton, Anthony Calf
- 3 hr. 0 mins.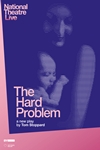 Hilary, a young psychology researcher at a brainscience institute, is nursing a private sorrow and a troubling question at work, where psychology and biology meet. If there is nothing but matter, what is consciousness? This is 'the hard problem' which puts Hilary at odds with her colleagues who include her first mentor Spike, her boss Leo and the billionaire founder of the institute, Jerry. Is the day coming when the computer and the fMRI scanner will answer all the questions psychology can ask? Meanwhile Hilary needs a miracle, and she is prepared to pray for one.
Official Site
Trailer
---
Bolshoi Ballet: Ivan the Terrible LIVE (2015)
(NR)
4/19/2015
- 2 hr. 15 mins.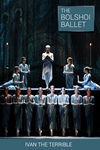 As young Ivan IV is crowned, he has to choose one of the 13 Boyar daughters to be his wife and tsarina. He selects Anastasia, and the two eventually fall deeply in love. When the Boyars plot against him and poison his beloved wife, Tsar Ivan finds himself surrounded by enemies. Haunted by dark thoughts and phantoms, he slowly sinks into madness.
Drawing on the music composed by Prokofiev for the 1944 Eisenstein film, Ivan the Terrible is a work in the true Bolshoi style. Yuri Grigorovich's powerful and fascinating epic dramatises Ivan the Terrible's controversial reign, and portrays events in 16th-century Russia in visually stunning scenes. His choreography, full of vigour, strength and wild jumps, also includes great grace and fragility in the female roles. Sensitive classical and powerful character dance blend to create a lyrical epic, rich in the colours of medieval Russia.
Recently revived, Ivan the Terrible is an essential part of the company's repertoire, a 20th-century classic and a wonderful theatrical experience.
Official Site
Trailer
---
English National Opera: La Traviata
(NR)
4/30/2015
Elizabeth Zharoff, Ben Johnson
- 1 hr. 50 mins. La traviata tells the moving story of how the beautiful but fragile courtesan Violetta is coerced into sacrificing her one hope of personal happiness for the sake of her lover's reputation.
A tragic and resonant tale of society and morality, Verdi's masterpiece combines compelling characters with hugely powerful, moving and instantly recognisable melodies, making it one of the most emotionally engaging and popular operas of all time. Peter Konwitschny's celebrated production returns to ENO, cutting to the very heart of the opera's themes of passionate love and tragic death with a modern and uncluttered staging, and a running time of less than two hours.
Official Site
Trailer
---
National Theatre Live: Man and Superman
(NR)
5/14/2015
Ralph Fiennes, Elliot Barnes-Worrell
- 4 hr. 0 mins.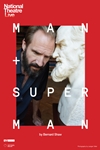 Jack Tanner, celebrated radical thinker and rich bachelor, seems an unlikely choice as guardian to the alluring heiress, Ann. But she takes it in her assured stride and, despite the love of a poet, she decides to marry and tame this dazzling revolutionary.
Tanner, appalled by the whiff of domesticity, is tipped off by his chauffeur and flees to Spain, where he is captured by bandits and meets The Devil. An extraordinary dream-debate, heaven versus hell, ensues. Following in hot pursuit, Ann is there when Tanner awakes, as fierce in her certainty as he is in his.
A romantic comedy, an epic fairytale, a fiery philosophical debate, Man and Superman asks fundamental questions about how we live.
Official Site
Trailer
---
Shakespeare's Globe Theatre: Julius Caesar
(NR)
6/4/2015
Tom Mckay, Luke Thompson
- 2 hr. 40 mins.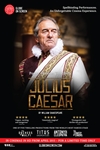 When Caesar returns to Rome from the wars a virtual dictator, Brutus and his republican friends resolve that his ambition must be curbed - which in Rome can mean only one thing: the great general must be assassinated. But once the deed is done, the idealistic conspirators must reckon with the forces of a new power bloc, led by Mark Antony and Caesar's nephew Octavius. When their armies close at Philippi, will Caesar's ghost be avenged?
Opposing dictatorship and republicanism, private virtue and mob violence, Shakespeare's tense drama of high politics reveals the emotional currents that flow between men in power with themes that still resonate even today.
Official Site
Trailer
---
Shakespeare's Globe Theatre: Antony & Cleopatra
(NR)
6/25/2015
Clive Wood, Eve Best
- 3 hr. 0 mins.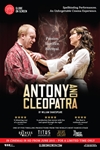 Cleopatra, the alluring and fascinatingly ambiguous Queen of Egypt, has bewitched the great Mark Antony, soldier, campaigner and now one of the three rulers of the Roman Empire. When Antony quarrels with his fellow leaders and throws in his lot with Cleopatra, his infatuation threatens to split the Empire in two.
The third of our Roman Tragedies, Antony & Cleopatra picks up Antony's story many years after Julius Caesar. Virtue and vice, transcendent love and realpolitik combine in Shakespeare's greatest exploration of the conflicting claims of sex and power, all expressed in a tragic poetry of breath-taking beauty and magnificence.
Official Site
Trailer
---
The Royal Opera House: La Boheme
(NR)
7/9/2015
Dan Ettinger, Anna Netrebko
- 2 hr. 50 mins. The most popular opera of all returns in one of The Royal Opera's best loved stagings, regularly revived since its opening night in 1974 – and now being seen for the very last time. John Copley's keen stagecraft and loving attention to period and dramatic detail make his production a masterpiece of realism, while Julia Trevelyan Oman's designs evoke the atmosphere of 19th century Paris. Several of today's greatest opera stars return to bid farewell to this sublime staging, notably Anna Netrebko as Mimě, and Joseph Calleja as her lover, Rodolfo. Israeli conductor Dan Ettinger conducts one of Puccini's most emotional and melodious scores, in a revival that promises to go down in Royal Opera history.
Official Site
Trailer
---
National Theatre Live: Everyman
(NR)
7/16/2015
Chiwetel Ejiofor
- 1 hr. 30 mins.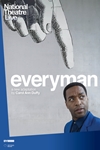 Everyman is successful, popular and riding high when Death comes calling. He is forced to abandon the life he has built and embark on a last, frantic search to recruit a friend, anyone, to speak in his defence. But Death is close behind, and time is running out.
One of the great primal, spiritual myths, Everyman asks whether it is only in death that we can understand our lives. A cornerstone of English drama since the 15th century, it now explodes onto the stage in a startling production with words by Carol Ann Duffy, Poet Laureate, and movement by Javier De Frutos.
Official Site
Trailer
---
Irrational Man
()
7/31/2015
Emma Stone, Joaquin Phoenix
- Official Site
Trailer
---
Shakespeare's Globe Theatre: The Comedy of Errors
(NR)
8/6/2015
Hattie Ladbury, Simon Harrison
- 2 hr. 20 mins.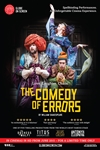 Take one pair of estranged twin brothers (both called Antipholus), and one pair of estranged twin servants (both called Dromio), keep them in ignorance of each other and throw them into a city with a reputation for sorcery, and you have all the ingredients for theatrical chaos. One Antipholus is astonished by his foreign hospitality; the other enraged by the hostility of his home town. The Dromios, caught between the two, are soundly beaten for obeying all the wrong orders.
Basing his plot on a farce by Plautus, Shakespeare caps the mayhem of his Roman original to build up a hectic tale of violent cross-purposes, furious slapstick and social nightmare.
Official Site
Trailer
---
English National Opera: Carmen
(NR)
8/27/2015
- 2 hr. 50 mins. Official Site
Trailer
---