Before I Go to Sleep
(R)
10/31/2014
Rated for some brutal violence and language

Nicole Kidman, Mark Strong
- 1 hr. 32 mins.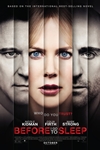 This psychological thriller is based on the worldwide best-selling novel about a woman who wakes up every day remembering nothing - the result of a traumatic accident in her past - until one day, new terrifying truths emerge that force her to question everyone around her...
Official Site
Trailer
---
Force Majeure (Turist)
(R)
10/31/2014
Rated for some language and brief nudity

Johannes Kuhnke, Lisa Loven Kongsli
- 2 hr. 0 mins.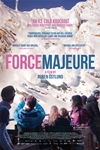 A model Swedish family-handsome businessman Tomas, his willowy wife Ebba, and their two blond children- embark on a skiing holiday in the French Alps. The sun is shining and the slopes are spectacular but during a lunch at a mountainside restaurant an avalanche suddenly bears down on the happy diners. With people fleeing in all directions and his wife and children in state of panic, Tomas makes a decision that will shake his marriage to its core and leave him struggling to reclaim his role as family patriarch.
Official Site
Trailer
---
National Theatre Live: Of Mice and Men
(NR)
11/6/2014
Chris O'Dowd, James Franco
- 2 hr. 30 mins.
Fathom Events, BY Experience and National Theatre Live invite you to John's Steinbeck revival Of Mice and Men, fresh off its record-breaking run on Broadway, in an extraordinary one-night cinema event on Thursday, November 6. Golden Globe® winner and Academy Award® nominee James Franco (127 Hours, Milk) and Tony Award® nominee Chris O'Dowd (Bridesmaids, Girls) star in the hit Broadway production Of Mice And Men, filmed on stage by National Theatre Live. This landmark revival of Nobel Prize winner John Steinbeck's play is a powerful portrait of the American spirit and a heartbreaking testament to the bonds of friendship.
Official Site
Trailer
---
Elsa & Fred
(PG-13)
11/7/2014
Rated for brief strong language

Shirley MacLaine, Marcia Gay Harden
- 1 hr. 33 mins.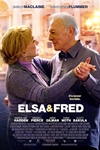 Two people who are at the end of the road discover that it's never too late to love. After losing his wife, Fred feels disturbed, confused and alone, so his daughter helps move him into a small apartment where he meets Elsa. From that moment on, everything changes. Elsa bursts into Fred's life like a whirlwind, determined to teach him that the time he has left to live-be it more or less-is precious and that he should enjoy it as he pleases.
Official Site
Trailer
---
Whiplash
(R)
11/7/2014
Rated for strong language including some sexual references

Miles Teller, J.K. Simmons
- 1 hr. 45 mins.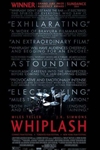 Andrew Neyman is an ambitious young jazz drummer, single-minded in his pursuit to rise to the top of his elite east coast music conservatory. Plagued by the failed writing career of his father, Andrew hungers day and night to become one of the greats. Terence Fletcher, an instructor equally known for his teaching talents as for his terrifying methods, leads the top jazz ensemble in the school. Fletcher discovers Andrew and transfers the aspiring drummer into his band, forever changing the young man's life. Andrew's passion to achieve perfection quickly spirals into obsession, as his ruthless teacher continues to push him to the brink of both his ability-and his sanity.
Official Site
Trailer
---
Laggies (Say When)
(R)
11/7/2014
Rated for language, some sexual material and teen partying

Chloë Grace Moretz, Keira Knightley
- 1 hr. 39 mins.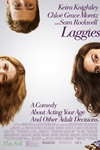 Having spent her twenties comfortably inert, 28 year old Megan reaches a crisis when she finds herself squarely in adulthood with no career prospects, no particular motivation to pursue any and no one to relate to, including her high school boyfriend. When he proposes, Megan panics and given an opportunity to escape - at least temporarily - she hides out in the home of her new friend, 16-year-old Annika and Annika's world-weary single dad.
Official Site
Trailer
---
Rosewater
(NR)
11/14/2014
Gael García Bernal, Kim Bodnia
-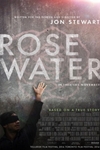 This film follows the Tehran-born Bahari, a 42-year-old broadcast journalist with Canadian citizenship living in London. In June 2009, Bahari returned to Iran to interview Mir-Hossein Moussavi, who was the prime challenger to controversial incumbent president Mahmoud Ahmadinejad. As Moussavi's supporters rose up to protest Ahmadinejad's victory declaration hours before the polls closed on election day, Bahari endured great personal risk by submitting camera footage of the unfolding street riots to the BBC. Bahari was soon arrested by Revolutionary Guard police, led by a man identifying himself only as "Rosewater," who proceeded to torture and interrogate the journalist over the next 118 days.
Official Site
Trailer
---
The Theory of Everything
(PG-13)
11/21/2014
Rated for some thematic elements and suggestive material

Eddie Redmayne, Felicity Jones
-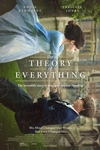 This is the extraordinary story of one of the world's greatest living minds, the renowned astrophysicist Stephen Hawking, who falls deeply in love with fellow Cambridge student Jane Wilde. Once a healthy, active young man, Hawking received an earth-shattering diagnosis at 21 years of age. With Jane fighting tirelessly by his side, Stephen embarks on his most ambitious scientific work, studying the very thing he now has precious little of - time. Together, they defy impossible odds, breaking new ground in medicine and science, and achieving more than they could ever have dreamed
Official Site
Trailer
---
The Homesman
(R)
11/21/2014
Rated for violence, sexual content, some disturbing behavior and nudity

Tommy Lee Jones, Hilary Swank
- 2 hr. 2 mins.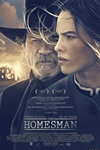 When three women living on the edge of the American frontier are driven mad by harsh pioneer life, the task of saving them falls to the pious, independent-minded Mary Bee Cuddy. Transporting the women by covered wagon to Iowa, she soon realizes just how daunting the journey will be, and employs a low-life drifter, George Briggs, to join her. The unlikely pair and the three women head east, where a waiting minister and his wife have offered to take the women in. But the group first must traverse the harsh Nebraska Territories marked by stark beauty, psychological peril and constant threat
Official Site
Trailer
---
National Theatre Live: JOHN
(NR)
12/9/2014
Taylor Benjamin, Lee Boggess
-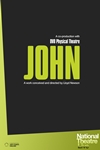 Lloyd Newson interviewed more than 50 men asking them frank questions, initially about love and sex. One of those men was John. What emerged was a story that is both extraordinary and touching. Years of crime, drug use and struggling to survive lead John on a search in which his life converges with others, in an unexpected place, unknown by most.
Official Site
Trailer
---
Wild
(R)
12/12/2014
Rated for sexual content, nudity, drug use, and language

Reese Witherspoon, Laura Dern
- 1 hr. 55 mins.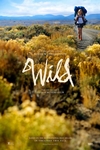 After years of reckless behavior, a heroin addiction and the destruction of her marriage, Cheryl Strayed makes a rash decision. Haunted by memories of her mother Bobbi and with absolutely no experience, she sets out to hike more than a thousand miles on the Pacific Crest Trail all on her own. This film powerfully reveals her terrors and pleasures --as she forges ahead on a journey that maddens, strengthens, and ultimately heals her.
Official Site
Trailer
---
Foxcatcher
(R)
12/19/2014
Rated for some drug use and a scene of violence

Channing Tatum, Steve Carell
- 2 hr. 10 mins.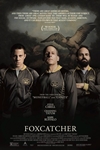 Based on shocking true events, this film is a psychological thriller which tells the fascinating story of Olympic gold medal-winning brothers Mark and Dave Schultz and their tragic relationship with a multi-millionaire benefactor, John du Pont.
Official Site
Trailer
---
Bolshoi Ballet: The Nutcracker Live (2014)
(NR)
12/21/2014
The Bolshoi Principals, Soloists and Corps de Ballet
- 3 hr. 0 mins.
Experience the excitement and beauty of world-class performances when the Bolshoi Ballet's The Nutcracker is broadcast to select cinemas nationwide on Sunday, December 21. On Christmas Eve, Marie is given a wooden nutcracker carved in the shape of a little man. At midnight, when the celebrations are over, all the toys magically come to life. The nutcracker grows to human size and takes charge of the tin soldiers, flying to the rescue of Marie, who is threatened by the Mouse King and his army.
Official Site
Trailer
---
The Imitation Game
(PG-13)
12/25/2014
Rated for some sexual references, mature thematic material and historical smoking

Benedict Cumberbatch, Keira Knightley
- 1 hr. 54 mins.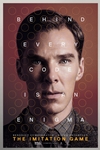 This film is a nail-biting race against time following Alan Turing (pioneer of modern-day computing and credited with cracking the German Enigma code) and his brilliant team at Britain's top-secret code-breaking centre, Bletchley Park, during the darkest days of World War II. Turing, whose contributions and genius significantly shortened the war, saving thousands of lives, was the eventual victim of an unenlightened British establishment, but his work and legacy live on.
Official Site
Trailer
---
Big Eyes
(PG-13)
12/25/2014
Rated for thematic elements and brief strong language

Amy Adams, Krysten Ritter
-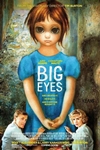 A drama centered on the awakening of the painter Margaret Keane, her phenomenal success in the 1950s, and the subsequent legal difficulties she had with her husband, who claimed credit for her works in the 1960s.
Official Site
Trailer
---
National Theatre Live: Treasure Island
(NR)
1/22/2015
-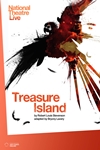 Robert Louis Stevenson's story of murder, money and mutiny is brought to life in a thrilling new stage adaptation by Bryony Lavery, broadcast live from the National Theatre. It's a dark, stormy night. The stars are out. Jim, the inn-keeper's granddaughter, opens the door to a terrifying stranger. At the old sailor's feet sits a huge sea-chest, full of secrets. Jim invites him in - and her dangerous voyage begins.
Official Site
Trailer
---
Bolshoi Ballet: Swan Lake LIVE (2015)
(NR)
1/25/2015
- 3 hr. 20 mins.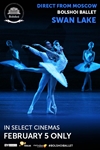 Experience the excitement and beauty of world-class performances when the Bolshoi Ballet's Swan Lake is broadcast to select cinemas nationwide on Sunday, January 25. At the palace, the royal family and their guests are gathered for Prince Siegfried's birthday celebrations. Feeling overwhelmed, the Prince escapes into the night and meets a strange flock of swans by a magical lake. Swan by day, human by night, the beautiful Odette awaits an oath of true love to break the curse.
Official Site
Trailer
---
Mr. Turner
(R)
1/30/2015
Rated for some sexual content

Timothy Spall, Roger Ashton-Griffiths
- 2 hr. 29 mins.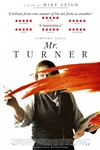 This film explores the last quarter century of the great if eccentric British painter J.M.W. Turner (1775-1851). Profoundly affected by the death of his father, loved by a housekeeper he takes for granted and occasionally exploits sexually, he forms a close relationship with a seaside landlady with whom he eventually lives incognito in Chelsea, where he dies.
Throughout this, he travels, paints, stays with the country aristocracy, visits brothels, is a popular if anarchic member of the Royal Academy of Arts, has himself strapped to the mast of a ship so that he can paint a snowstorm, and is both celebrated and reviled by the public and by royalty.
Official Site
Trailer
---
National Theatre Live: The Hard Problem
(NR)
4/16/2015
- 3 hr. 0 mins. Hilary, a young psychology researcher at a brainscience institute, is nursing a private sorrow and a troubling question at work, where psychology and biology meet. If there is nothing but matter, what is consciousness? This is 'the hard problem' which puts Hilary at odds with her colleagues who include her first mentor Spike, her boss Leo and the billionaire founder of the institute, Jerry. Is the day coming when the computer and the fMRI scanner will answer all the questions psychology can ask? Meanwhile Hilary needs a miracle, and she is prepared to pray for one.
Official Site
Trailer
---
Bolshoi Ballet: Ivan the Terrible LIVE (2015)
(NR)
4/19/2015
- 2 hr. 15 mins.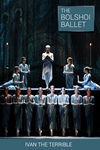 As young Ivan IV is crowned, he has to choose one of the 13 Boyar daughters to be his wife and tsarina. He selects Anastasia, and the two eventually fall deeply in love. When the Boyars plot against him and poison his beloved wife, Tsar Ivan finds himself surrounded by enemies. Haunted by dark thoughts and phantoms, he slowly sinks into madness.
Drawing on the music composed by Prokofiev for the 1944 Eisenstein film, Ivan the Terrible is a work in the true Bolshoi style. Yuri Grigorovich's powerful and fascinating epic dramatises Ivan the Terrible's controversial reign, and portrays events in 16th-century Russia in visually stunning scenes. His choreography, full of vigour, strength and wild jumps, also includes great grace and fragility in the female roles. Sensitive classical and powerful character dance blend to create a lyrical epic, rich in the colours of medieval Russia.
Recently revived, Ivan the Terrible is an essential part of the company's repertoire, a 20th-century classic and a wonderful theatrical experience.
Official Site
Trailer
---
National Theatre Live: Man and Superman
(NR)
5/14/2015
Ralph Fiennes
- 4 hr. 0 mins. Jack Tanner, celebrated radical thinker and rich bachelor, seems an unlikely choice as guardian to the alluring heiress, Ann. But she takes it in her assured stride and, despite the love of a poet, she decides to marry and tame this dazzling revolutionary.
Tanner, appalled by the whiff of domesticity, is tipped off by his chauffeur and flees to Spain, where he is captured by bandits and meets The Devil. An extraordinary dream-debate, heaven versus hell, ensues. Following in hot pursuit, Ann is there when Tanner awakes, as fierce in her certainty as he is in his.
A romantic comedy, an epic fairytale, a fiery philosophical debate, Man and Superman asks fundamental questions about how we live.
Official Site
Trailer
---