Magic in the Moonlight
(PG-13)
8/1/2014
Rated for a brief suggestive comment, and smoking throughout

Emma Stone, Colin Firth
-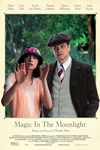 Chinese conjuror Wei Ling Soo is the most celebrated magician of his age, but few know that he is the stage persona of Stanley Crawford , a grouchy and arrogant Englishman with a sky-high opinion of himself and an aversion to phony spiritualists' claims that they can perform real magic. Persuaded by his life-long friend, Howard Burkan, Stanley goes on a mission to the Côte d'Azur mansion of the Catledge family: mother Grace, son Brice, and daughter Caroline. He presents himself as a businessman named Stanley Taplinger in order to debunk the alluring young clairvoyant Sophie Baker who is staying there with her mother. Sophie arrived at the Catledge villa at the invitation of Grace, who is convinced that Sophie can help her contact her late husband, and once there, attracted the attention of Brice, who has fallen for her head over heels. From his very first meeting with Sophie, Stanley dismisses her as an insignificant pip-squeak who he can unmask in no time, scoffing at the family's gullibility. To his great surprise and discomfort, however, Sophie accomplishes numerous feats of mind-reading and other supernatural deeds that defy all rational explanation, leaving him dumbfounded. Before long, Stanley confesses to his beloved Aunt Vanessa that he has begun to wonder whether Sophie's powers could actually be real. If they were to be true, Stanley realizes that anything might be possible, even good, and his entire belief system would come crashing down. What follows is a series of events that are magical in every sense of the word and send the characters reeling. In the end, the biggest trick this film plays is the one that fools us all.
Official Site
Trailer
---
The Hundred-Foot Journey
(PG)
8/7/2014
Rated for thematic elements, some violence, language and brief sensuality

Helen Mirren, Manish Dayal
- 1 hr. 57 mins.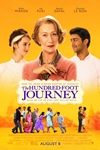 Hassan Kadam is a culinary ingénue with the gastronomic equivalent of perfect pitch. When Hassan and his family, led by Papa, move to a quaint village in the South of France with the grand plan of opening an Indian restaurant in the picturesque countryside, they are undeterred by the fact that only 100 feet opposite stands a Michelin starred classical French eatery. However upon encountering the icy proprietress, Madame Mallory, the Kadam family realise they may have bitten off more than they can chew. Outraged by the new arrivals, Madame Mallory is determined to have their business shut down. As cultures clash and food flies, an all-out war escalates between the two establishments -- until, that is, Hassan's passion and talent for French cuisine begin to enchant Madame Mallory and even she can't deny this young chef could have what it takes to garner even more acclaim for her beloved restaurant. This, along with his new-found friendship with her beautiful sous chef Marguerite, starts to weave a magic between the two cultures and, despite their different tastes, they discover an unlikely recipe for success that surprises them all.
Official Site
Trailer
---
Calvary
(R)
8/8/2014
Rated for sexual references, language, brief strong violence and some drug use

Brendan Gleeson, Chris O'Dowd
- 1 hr. 40 mins.
Father James is a good priest who is faced with sinister and troubling circumstances brought about by a mysterious member of his parish. Although he continues to comfort his own fragile daughter and reach out to help members of his church with their various scurrilous moral- and often- comic problems, he feels sinister and troubling forces closing in, and begins to wonder if he will have the courage to face his own personal Calvary.
Official Site
Trailer
---
Land Ho!
(R)
8/8/2014
Rated for some language, sexual references and drug use

Paul Eenhoorn, Earl Lynn Nelson
- 1 hr. 34 mins.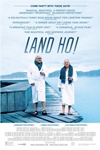 A pair of ex-brothers-in-law set off to Iceland in an attempt to reclaim their youth through Reykjavik nightclubs, trendy spas, and rugged campsites.
Official Site
Trailer
---
The Royal Opera House: La Boheme
(NR)
8/14/2014
Rolando Villazón, Maija Kovalevska
- 2 hr. 42 mins.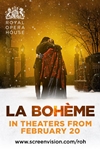 Teeming with period detail, John Copley's definitive production of this much-loved opera is traditional opera at its best. From a shabby garret to the bustling Café Momus to a snowy courtyard at dawn, this minutely observed panorama of 1830s Parisian life, beautifully designed by Julia Trevelyan Oman, conjures emotions and atmosphere ranging from joy to tragedy, in large-scale crowd scenes and intimate tableaux.
Puccini no doubt drew on his own student escapades for the robust humor of the comic scenes. And in his depiction of the tender and ultimately tragic love between Mimě and Rodolfo, Puccini achieved an immediacy, warmth and humanity that have rarely been equaled.
Official Site
Trailer
---
National Theatre Live: Medea
(NR)
9/4/2014
Helen McCrory
-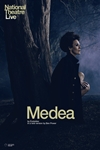 Terrible things breed in broken hearts.
Medea is a wife and a mother. For the sake of her husband, Jason, she's left her home and borne two sons in exile. But when he abandons his family for a new life, Medea faces banishment and separation from her children. Cornered, she begs for one day's grace.
It's time enough. She exacts an appalling revenge and destroys everything she holds dear.
Official Site
Trailer
---
Love Is Strange
(R)
9/19/2014
Rated for language

Marisa Tomei, John Lithgow
- 1 hr. 38 mins.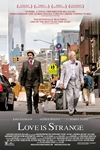 After 39 years together, Ben and George finally tie the knot in an idyllic wedding ceremony in lower Manhattan. But when news of their marriage reaches the Catholic school where George works, he is fired from his longtime job and the couple can no longer afford their New York City apartment. As a temporary solution, George moves in with the two gay cops next door, while Ben moves to Brooklyn to live with his nephew Eliot, Eliot's wife, Kate, and their teenage son. As Ben and George struggle to secure a new apartment, the pain of living apart and their presence in two foreign households test the resilience and relationships of all involved.
Official Site
Trailer
---
The Notebook (A nagy fuzet)
(R)
9/26/2014
Rated for disturbing violent and sexual content, nudity and language

András Gyémánt, László Gyémánt
- 1 hr. 35 mins. Towards the end of World War II, people in big cities are at the mercy of air raids and death by starvation. A desperate young mother leaves her 13-year-old twin sons at their grandmother's house in the country, despite the fact that this grandmother is a cruel and bestial alcoholic. The villagers call her "the Witch" because she is rumored to have poisoned her husband long ago. Previously pampered, the twins must learn how to survive alone in their new, rural surroundings. They realize that the only way to cope with the absurd and inhumane world of adults and war is to become completely unfeeling and merciless.
Official Site
Trailer
---
National Theatre Live: Skylight
(NR)
10/23/2014
Carey Mulligan, Bill Nighy
- 3 hr. 0 mins.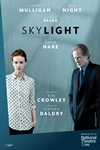 Bill Nighy and Carey Mulligan feature in the highly anticipated production of David Hare's Skylight, directed by Stephen Daldry, broadcast live from the West End by National Theatre Live.
On a bitterly cold London evening, schoolteacher Kyra Hollis (Carey Mulligan) receives an unexpected visit from her former lover, Tom Sergeant (Bill Nighy), a successful and charismatic restaurateur whose wife has recently died.
As the evening progresses, the two attempt to rekindle their once passionate relationship only to find themselves locked in a dangerous battle of opposing ideologies and mutual desires.
Official Site
Trailer
---
Bolshoi Ballet: The Legend of Love LIVE (2014)
(NR)
10/26/2014
- 3 hr. 45 mins.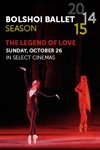 Experience the excitement and beauty of world-class performances when the Bolshoi Ballet's The Legend of Love is broadcast to select cinemas nationwide on Sunday, October 26. This tale of forbidden love, self-sacrifice, jealousy and suffering is one of Russian master Yuri Grigorovich's earliest choreographic works. Featuring dances, sets and costumes inspired by the Middle East, this stunning ballet is further enriched by the talent of the Bolshoi troupe.
Official Site
Trailer
---
Bolshoi Ballet: The Nutcracker Live (2014)
(NR)
12/21/2014
- 3 hr. 0 mins.
Experience the excitement and beauty of world-class performances when the Bolshoi Ballet's The Nutcracker is broadcast to select cinemas nationwide on Sunday, December 21. On Christmas Eve, Marie is given a wooden nutcracker carved in the shape of a little man. At midnight, when the celebrations are over, all the toys magically come to life. The nutcracker grows to human size and takes charge of the tin soldiers, flying to the rescue of Marie, who is threatened by the Mouse King and his army.
Official Site
Trailer
---
National Theatre Live: Treasure Island
(NR)
1/22/2015
-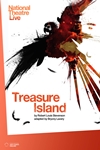 Robert Louis Stevenson's story of murder, money and mutiny is brought to life in a thrilling new stage adaptation by Bryony Lavery, broadcast live from the National Theatre. It's a dark, stormy night. The stars are out. Jim, the inn-keeper's granddaughter, opens the door to a terrifying stranger. At the old sailor's feet sits a huge sea-chest, full of secrets. Jim invites him in - and her dangerous voyage begins.
Official Site
Trailer
---
Bolshoi Ballet: Swan Lake LIVE (2015)
(NR)
1/25/2015
- 3 hr. 20 mins.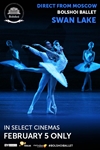 Experience the excitement and beauty of world-class performances when the Bolshoi Ballet's Swan Lake is broadcast to select cinemas nationwide on Sunday, January 25. At the palace, the royal family and their guests are gathered for Prince Siegfried's birthday celebrations. Feeling overwhelmed, the Prince escapes into the night and meets a strange flock of swans by a magical lake. Swan by day, human by night, the beautiful Odette awaits an oath of true love to break the curse.
Official Site
Trailer
---
Bolshoi Ballet: Ivan the Terrible LIVE (2015)
(NR)
4/19/2015
- 2 hr. 15 mins. As young Ivan IV is crowned, he has to choose one of the 13 Boyar daughters to be his wife and tsarina. He selects Anastasia, and the two eventually fall deeply in love. When the Boyars plot against him and poison his beloved wife, Tsar Ivan finds himself surrounded by enemies. Haunted by dark thoughts and phantoms, he slowly sinks into madness.
Drawing on the music composed by Prokofiev for the 1944 Eisenstein film, Ivan the Terrible is a work in the true Bolshoi style. Yuri Grigorovich's powerful and fascinating epic dramatises Ivan the Terrible's controversial reign, and portrays events in 16th-century Russia in visually stunning scenes. His choreography, full of vigour, strength and wild jumps, also includes great grace and fragility in the female roles. Sensitive classical and powerful character dance blend to create a lyrical epic, rich in the colours of medieval Russia.
Recently revived, Ivan the Terrible is an essential part of the company's repertoire, a 20th-century classic and a wonderful theatrical experience.
Official Site
Trailer
---