National Theatre Live: JOHN
(NR)
12/9/2014
Taylor Benjamin, Lee Boggess
-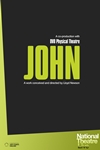 Lloyd Newson interviewed more than 50 men asking them frank questions, initially about love and sex. One of those men was John. What emerged was a story that is both extraordinary and touching. Years of crime, drug use and struggling to survive lead John on a search in which his life converges with others, in an unexpected place, unknown by most.
Official Site
Trailer
---
Wild
(R)
12/12/2014
Rated for sexual content, nudity, drug use, and language

Reese Witherspoon, Laura Dern
- 1 hr. 55 mins.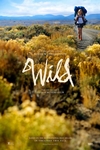 After years of reckless behavior, a heroin addiction and the destruction of her marriage, Cheryl Strayed makes a rash decision. Haunted by memories of her mother Bobbi and with absolutely no experience, she sets out to hike more than a thousand miles on the Pacific Crest Trail all on her own. This film powerfully reveals her terrors and pleasures --as she forges ahead on a journey that maddens, strengthens, and ultimately heals her.
Official Site
Trailer
---
Foxcatcher
(R)
12/19/2014
Rated for some drug use and a scene of violence

Channing Tatum, Steve Carell
- 2 hr. 14 mins.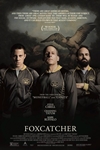 Olympic Gold Medal-winning wrestler Mark Schultz is struggling in obscurity and poverty in Wisconsin when he is invited by wealthy heir John du Pont to move on to his lavish estate to form a team and to train for the 1988 Seoul Olympics. Schultz seizes the opportunity, eager to step out of the shadow of his revered older brother Dave, a prominent wrestling coach and Gold Medal winner himself. With his vast financial resources and state-of-the-art training facility at Foxcatcher Farm, du Pont appoints himself head coach of the team, eager to win the respect of his peers and the approval of his condemning mother. The dynamic between Schultz and du Pont deepens as Mark embraces his benefactor as a father figure. But du Pont's mercurial personality and psychological gameplay begins to weigh heavily on Mark's shaky self-esteem, undermining his abilities on the mat. When du Pont's favoritism shifts to brother Dave - who possesses the authority and confidence both he and Mark lack -the trio is propelled towards a tragedy no one could have foreseen.
Official Site
Trailer
---
Bolshoi Ballet: The Nutcracker Live (2014)
(NR)
12/21/2014
The Bolshoi Principals, Soloists and Corps de Ballet
- 2 hr. 20 mins.
Experience the excitement and beauty of world-class performances when the Bolshoi Ballet's The Nutcracker is broadcast to select cinemas nationwide on Sunday, December 21. On Christmas Eve, Marie is given a wooden nutcracker carved in the shape of a little man. At midnight, when the celebrations are over, all the toys magically come to life. The nutcracker grows to human size and takes charge of the tin soldiers, flying to the rescue of Marie, who is threatened by the Mouse King and his army.
Official Site
Trailer
---
The Imitation Game
(PG-13)
12/25/2014
Rated for some sexual references, mature thematic material and historical smoking

Benedict Cumberbatch, Keira Knightley
- 1 hr. 54 mins.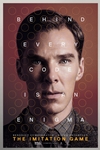 This film is a nail-biting race against time following Alan Turing (pioneer of modern-day computing and credited with cracking the German Enigma code) and his brilliant team at Britain's top-secret code-breaking centre, Bletchley Park, during the darkest days of World War II. Turing, whose contributions and genius significantly shortened the war, saving thousands of lives, was the eventual victim of an unenlightened British establishment, but his work and legacy live on.
Official Site
Trailer
---
Big Eyes
(PG-13)
12/25/2014
Rated for thematic elements and brief strong language

Amy Adams, Krysten Ritter
-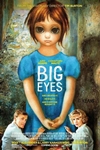 A drama centered on the awakening of the painter Margaret Keane, her phenomenal success in the 1950s, and the subsequent legal difficulties she had with her husband, who claimed credit for her works in the 1960s.
Official Site
Trailer
---
Into the Woods
(PG)
12/25/2014
Rated for thematic elements, fantasy action and peril, and some suggestive material

Johnny Depp, Chris Pine
- 2 hr. 4 mins.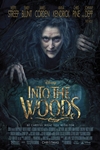 This modern twist on the beloved Brothers Grimm fairy tales intertwines the plots of a few choice stories and explores the consequences of the characters' wishes and quests. The humorous and heartfelt musical follows the classic tales of Cinderella, Little Red Riding Hood, Jack and the Beanstalk, and Rapunzel - all tied together by an original story involving a baker and his wife, their wish to begin a family and their interaction with the witch who has put a curse on them.
Official Site
Trailer
---
Inherent Vice
(R)
1/9/2015
Rated for drug use throughout, sexual content, graphic nudity, language and some violence

Joaquin Phoenix, Benicio Del Toro
-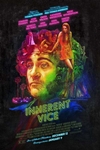 When private eye Doc Sportello's ex-old lady suddenly out of nowhere shows up with a story about her current billionaire land developer boyfriend whom she just happens to be in love with, and a plot by his wife and her boyfriend to kidnap that billionaire and throw him in a loony bin...well, easy for her to say.
Official Site
Trailer
---
National Theatre Live: Treasure Island
(NR)
1/22/2015
-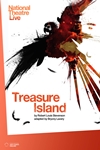 Robert Louis Stevenson's story of murder, money and mutiny is brought to life in a thrilling new stage adaptation by Bryony Lavery, broadcast live from the National Theatre. It's a dark, stormy night. The stars are out. Jim, the inn-keeper's granddaughter, opens the door to a terrifying stranger. At the old sailor's feet sits a huge sea-chest, full of secrets. Jim invites him in - and her dangerous voyage begins.
Official Site
Trailer
---
Bolshoi Ballet: Swan Lake LIVE (2015)
(NR)
1/25/2015
- 2 hr. 40 mins.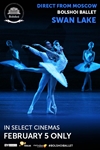 Experience the excitement and beauty of world-class performances when the Bolshoi Ballet's Swan Lake is broadcast to select cinemas nationwide on Sunday, January 25. At the palace, the royal family and their guests are gathered for Prince Siegfried's birthday celebrations. Feeling overwhelmed, the Prince escapes into the night and meets a strange flock of swans by a magical lake. Swan by day, human by night, the beautiful Odette awaits an oath of true love to break the curse.
Official Site
Trailer
---
Mr. Turner
(R)
1/30/2015
Rated for some sexual content

Timothy Spall, Roger Ashton-Griffiths
- 2 hr. 29 mins.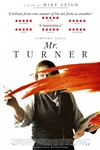 This film explores the last quarter century of the great if eccentric British painter J.M.W. Turner (1775-1851). Profoundly affected by the death of his father, loved by a housekeeper he takes for granted and occasionally exploits sexually, he forms a close relationship with a seaside landlady with whom he eventually lives incognito in Chelsea, where he dies.
Throughout this, he travels, paints, stays with the country aristocracy, visits brothels, is a popular if anarchic member of the Royal Academy of Arts, has himself strapped to the mast of a ship so that he can paint a snowstorm, and is both celebrated and reviled by the public and by royalty.
Official Site
Trailer
---
Royal Opera House: L'Elisir d'amore
(NR)
2/5/2015
Daniele Rustioni, Lucy Crowe
- 2 hr. 45 mins.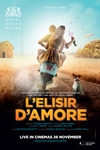 Donizetti's romantic comedy of rural life shines brilliantly in Laurent Pelly's hilarious staging, which matches the piece's perfect blend of sentiment and tomfoolery. Italian conductor and former Jette Parker Young Artist Daniele Rustioni conducts a starry cast. Lucy Crowe takes the dazzling soprano lead as Adina, the most sophisticated woman in the village, loved from afar by Vittorio Grigolo's handsome but shy Nemorino. Nemorino meets a worrying rival in Levente Molnár's braggart Sergeant Belcore, until the love potion sold to him by Bryn Terfel's larger-than-life travelling quack, Dr Dulcamara, gives him a powerful dose of courage - with both comic and touching results.
Official Site
Trailer
---
National Theatre Live: The Hard Problem
(NR)
4/16/2015
- 3 hr. 0 mins.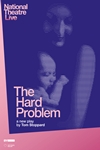 Hilary, a young psychology researcher at a brainscience institute, is nursing a private sorrow and a troubling question at work, where psychology and biology meet. If there is nothing but matter, what is consciousness? This is 'the hard problem' which puts Hilary at odds with her colleagues who include her first mentor Spike, her boss Leo and the billionaire founder of the institute, Jerry. Is the day coming when the computer and the fMRI scanner will answer all the questions psychology can ask? Meanwhile Hilary needs a miracle, and she is prepared to pray for one.
Official Site
Trailer
---
Bolshoi Ballet: Ivan the Terrible LIVE (2015)
(NR)
4/19/2015
- 2 hr. 15 mins.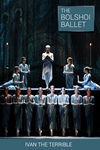 As young Ivan IV is crowned, he has to choose one of the 13 Boyar daughters to be his wife and tsarina. He selects Anastasia, and the two eventually fall deeply in love. When the Boyars plot against him and poison his beloved wife, Tsar Ivan finds himself surrounded by enemies. Haunted by dark thoughts and phantoms, he slowly sinks into madness.
Drawing on the music composed by Prokofiev for the 1944 Eisenstein film, Ivan the Terrible is a work in the true Bolshoi style. Yuri Grigorovich's powerful and fascinating epic dramatises Ivan the Terrible's controversial reign, and portrays events in 16th-century Russia in visually stunning scenes. His choreography, full of vigour, strength and wild jumps, also includes great grace and fragility in the female roles. Sensitive classical and powerful character dance blend to create a lyrical epic, rich in the colours of medieval Russia.
Recently revived, Ivan the Terrible is an essential part of the company's repertoire, a 20th-century classic and a wonderful theatrical experience.
Official Site
Trailer
---
National Theatre Live: Man and Superman
(NR)
5/14/2015
Ralph Fiennes
- 4 hr. 0 mins.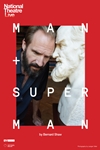 Jack Tanner, celebrated radical thinker and rich bachelor, seems an unlikely choice as guardian to the alluring heiress, Ann. But she takes it in her assured stride and, despite the love of a poet, she decides to marry and tame this dazzling revolutionary.
Tanner, appalled by the whiff of domesticity, is tipped off by his chauffeur and flees to Spain, where he is captured by bandits and meets The Devil. An extraordinary dream-debate, heaven versus hell, ensues. Following in hot pursuit, Ann is there when Tanner awakes, as fierce in her certainty as he is in his.
A romantic comedy, an epic fairytale, a fiery philosophical debate, Man and Superman asks fundamental questions about how we live.
Official Site
Trailer
---
The Royal Opera House: La Boheme (2014)
(NR)
7/9/2015
Rolando Villazón, Maija Kovalevska
- 2 hr. 42 mins.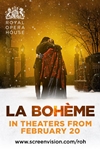 Teeming with period detail, John Copley's definitive production of this much-loved opera is traditional opera at its best. From a shabby garret to the bustling Café Momus to a snowy courtyard at dawn, this minutely observed panorama of 1830s Parisian life, beautifully designed by Julia Trevelyan Oman, conjures emotions and atmosphere ranging from joy to tragedy, in large-scale crowd scenes and intimate tableaux.
Puccini no doubt drew on his own student escapades for the robust humor of the comic scenes. And in his depiction of the tender and ultimately tragic love between Mimě and Rodolfo, Puccini achieved an immediacy, warmth and humanity that have rarely been equaled.
Official Site
Trailer
---
The Royal Opera House: Guillaume Tell
(NR)
8/6/2015
Gerald Finley, John Osborn
- 4 hr. 0 mins. Official Site
Trailer
---