The Skeleton Twins
(R)
9/26/2014
Rated for language, some sexuality and drug use

Kristen Wiig, Bill Hader
- 1 hr. 28 mins.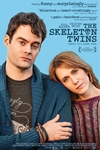 Estranged twins Maggie and Milo coincidentally cheat death on the same day, prompting them to reunite and confront the reasons their lives went so wrong. As the twins' reunion reinvigorates them, they realize the key to fixing their lives may just lie in repairing their relationship.
Official Site
Trailer
---
Tracks
(PG-13)
9/26/2014
Rated for thematic elements, some partial nudity, disturbing images and brief strong language

Mia Wasikowska, Adam Driver
- 1 hr. 50 mins.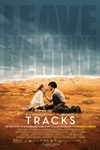 Thsi film tells the incredible true story of Robyn Davidson, a young woman who in 1977 undertook a perilous solo trek across 1,700 miles of stunning Australian outback. Abandoning city life, Robyn arrives in Alice Springs and declares her ambition to cross the desert to the Indian Ocean to the amusement of the locals. However after months of camping out and working on a camel farm people begin to take her seriously. A chance meeting with National Geographic photographer Rick Smoland provides her with the necessary financing for her expedition under the condition that he be allowed to photograph parts of her journey for the magazine. With only her dog and four unpredictable camels for company, she embarks on an inspiring and life changing journey of self-discovery.
Official Site
Trailer
---
Mariinsky On Screen: War and Peace
(NR)
10/2/2014
Valery Gergiev, Andrei Bondarenko
- 4 hr. 28 mins.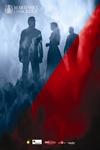 Based on the 19th century novel by Tolstoy, the opera of War and Peace tells the story of young Natasha who falls for dashing widow Prince Andrei. But his father disapproves of their proposed union causing the match to be postponed. Meanwhile Natasha's head is turned by the charming Anatole Kuragin who neglects to mention that he is already married. This individual and personal story is overtaken by political events as Napoleon's army closes in on Russia, making war inevitable. A brand-new production of Prokofiev's epic masterpiece, War and Peace was filmed live at the recently opened Mariinsky II and conducted by the internationally acclaimed Artistic Director of the Mariinsky Theatre, Valery Gergiev.
Official Site
Trailer
---
Hector and the Search for Happiness
(R)
10/3/2014
Rated for language and some brief nudity

Simon Pegg, Toni Collette
- 1 hr. 54 mins.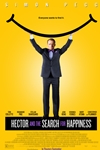 Hector is a quirky psychiatrist who has become increasingly tired of his humdrum life. As he tells his girlfriend, Clara, he feels like a fraud: he hasn't really tasted life, and yet he's offering advice to patients who are just not getting any happier. So Hector decides to break out of his deluded and routine driven life. Armed with buckets of courage and child-like curiosity, he embarks on a global quest in hopes of uncovering the elusive secret formula for true happiness. And so begins a larger than life adventure with riotously funny results
Official Site
Trailer
---
Pride
(R)
10/3/2014
Rated for language and brief sexual content

Bill Nighy, Andrew Scott
- 2 hr. 0 mins.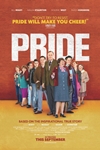 This film is inspired by an extraordinary true story. It's the summer of 1984, Margaret Thatcher is in power and the National Union of Mineworkers is on strike, prompting a London-based group of gay and lesbian activists to raise money to support the strikers' families. Initially rebuffed by the Union, the group identifies a tiny mining village in Wales and sets off to make their donation in person. As the strike drags on, the two groups discover that standing together makes for the strongest union of all.
Official Site
Trailer
---
Mariinsky On Screen: La Bayadčre
(NR)
10/9/2014
Viktoria Tereshkina, Anastasia Matvienko
- 2 hr. 33 mins.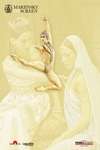 The powerful story of the noble warrior Solor and the temple dancer Nikia, La Bayadčre is one of the great favourites of the ballet repertoire and a touchstone production for the Mariinsky Theatre ballet company. Choreographed by Marius Petipa and first premiered in 1877, it combines the exotic setting of 19th century India with the stunning virtuosity of Russian ballet technique. Featuring the famous 'Kingdom of the Shades' - one of the most celebrated ballet scenes of all time - the Mariinsky Theatre's La Bayadčre was filmed live at the annual Stars of the White Nights Festival in St. Petersburg and is an unmissable cinema event for ballet fans.
Official Site
Trailer
---
Men, Women, & Children
(R)
10/17/2014
Rated for strong sexual content including graphic dialogue throughout-some involving teens, and for language

Ansel Elgort, Judy Greer
-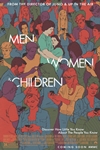 This film follows the story of a group of high school teenagers and their parents as they attempt to navigate the many ways the internet has changed their relationships, their communication, their self-image, and their love lives. The film attempts to stare down social issues such as video game culture, anorexia, infidelity, fame hunting, and the proliferation of illicit material on the internet. As each character and each relationship is tested, we are shown the variety of roads people choose - some tragic, some hopeful - as it becomes clear that no one is immune to this enormous social change that has come through our phones, our tablets, and our computers.
Official Site
Trailer
---
National Theatre Live: Skylight
(NR)
10/23/2014
Carey Mulligan, Bill Nighy
- 3 hr. 0 mins.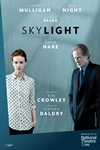 Bill Nighy and Carey Mulligan feature in the highly anticipated production of David Hare's Skylight, directed by Stephen Daldry, broadcast live from the West End by National Theatre Live.
On a bitterly cold London evening, schoolteacher Kyra Hollis (Carey Mulligan) receives an unexpected visit from her former lover, Tom Sergeant (Bill Nighy), a successful and charismatic restaurateur whose wife has recently died.
As the evening progresses, the two attempt to rekindle their once passionate relationship only to find themselves locked in a dangerous battle of opposing ideologies and mutual desires.
Official Site
Trailer
---
Bolshoi Ballet: The Legend of Love LIVE (2014)
(NR)
10/26/2014
- 3 hr. 45 mins.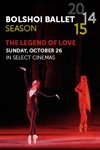 Experience the excitement and beauty of world-class performances when the Bolshoi Ballet's The Legend of Love is broadcast to select cinemas nationwide on Sunday, October 26. This tale of forbidden love, self-sacrifice, jealousy and suffering is one of Russian master Yuri Grigorovich's earliest choreographic works. Featuring dances, sets and costumes inspired by the Middle East, this stunning ballet is further enriched by the talent of the Bolshoi troupe.
Official Site
Trailer
---
Birdman
(R)
10/31/2014
Rated for language throughout, some sexual content and brief violence

Michael Keaton, Zach Galifianakis
-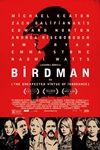 This film is a black comedy that tells the story of an actor - famous for portraying an iconic superhero-as he struggles to mount a Broadway play. In the days leading up to opening night, he battles his ego and attempts to recover his family, his career, and himself.
Official Site
Trailer
---
National Theatre Live: Of Mice and Men
(NR)
11/6/2014
Chris O'Dowd, James Franco
- 2 hr. 30 mins.
Fathom Events, BY Experience and National Theatre Live invite you to John's Steinbeck revival Of Mice and Men, fresh off its record-breaking run on Broadway, in an extraordinary one-night cinema event on Thursday, November 6. Golden GlobeŽ winner and Academy AwardŽ nominee James Franco (127 Hours, Milk) and Tony AwardŽ nominee Chris O'Dowd (Bridesmaids, Girls) star in the hit Broadway production Of Mice And Men, filmed on stage by National Theatre Live. This landmark revival of Nobel Prize winner John Steinbeck's play is a powerful portrait of the American spirit and a heartbreaking testament to the bonds of friendship.
Official Site
Trailer
---
The Theory of Everything
(PG-13)
11/7/2014
Rated for some thematic elements and suggestive material

Eddie Redmayne, Felicity Jones
-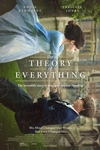 This is the extraordinary story of one of the world's greatest living minds, the renowned astrophysicist Stephen Hawking, who falls deeply in love with fellow Cambridge student Jane Wilde. Once a healthy, active young man, Hawking received an earth-shattering diagnosis at 21 years of age. With Jane fighting tirelessly by his side, Stephen embarks on his most ambitious scientific work, studying the very thing he now has precious little of - time. Together, they defy impossible odds, breaking new ground in medicine and science, and achieving more than they could ever have dreamed
Official Site
Trailer
---
Whiplash
(R)
11/21/2014
Rated for strong language including some sexual references

Miles Teller, J.K. Simmons
- 1 hr. 45 mins.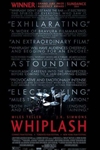 Andrew Neyman, a young jazz drummer who attends one of the best music schools in the country under the tutelage of the school's fearsome maestro of jazz named Terence Fletcher struggles to make it as a top jazz drummer.
Official Site
Trailer
---
Wild
(R)
12/5/2014
Rated for sexual content, nudity, drug use, and language

Reese Witherspoon, Laura Dern
-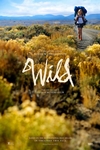 With the dissolution of her marriage and the death of her mother, Cheryl Strayed has lost all hope. After years of reckless, destructive behavior, she makes a rash decision. With absolutely no experience, driven only by sheer determination, Cheryl hikes more than a thousand miles of the Pacific Crest Trail, alone. WILD powerfully captures the terrors and pleasures of one young woman forging ahead against all odds on a journey that maddens, strengthens, and ultimately heals her.
Official Site
Trailer
---
National Theatre Live: JOHN
(NR)
12/9/2014
Taylor Benjamin, Lee Boggess
-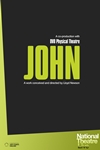 Lloyd Newson interviewed more than 50 men asking them frank questions, initially about love and sex. One of those men was John. What emerged was a story that is both extraordinary and touching. Years of crime, drug use and struggling to survive lead John on a search in which his life converges with others, in an unexpected place, unknown by most.
Official Site
Trailer
---
Foxcatcher
(R)
12/19/2014
Rated for some drug use and a scene of violence

Channing Tatum, Steve Carell
- 2 hr. 10 mins.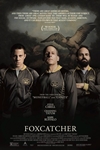 Based on shocking true events, this film is a psychological thriller which tells the fascinating story of Olympic gold medal-winning brothers Mark and Dave Schultz and their tragic relationship with a multi-millionaire benefactor, John du Pont.
Official Site
Trailer
---
Bolshoi Ballet: The Nutcracker Live (2014)
(NR)
12/21/2014
The Bolshoi Principals, Soloists and Corps de Ballet
- 3 hr. 0 mins.
Experience the excitement and beauty of world-class performances when the Bolshoi Ballet's The Nutcracker is broadcast to select cinemas nationwide on Sunday, December 21. On Christmas Eve, Marie is given a wooden nutcracker carved in the shape of a little man. At midnight, when the celebrations are over, all the toys magically come to life. The nutcracker grows to human size and takes charge of the tin soldiers, flying to the rescue of Marie, who is threatened by the Mouse King and his army.
Official Site
Trailer
---
National Theatre Live: Treasure Island
(NR)
1/22/2015
-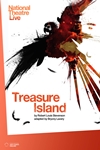 Robert Louis Stevenson's story of murder, money and mutiny is brought to life in a thrilling new stage adaptation by Bryony Lavery, broadcast live from the National Theatre. It's a dark, stormy night. The stars are out. Jim, the inn-keeper's granddaughter, opens the door to a terrifying stranger. At the old sailor's feet sits a huge sea-chest, full of secrets. Jim invites him in - and her dangerous voyage begins.
Official Site
Trailer
---
Bolshoi Ballet: Swan Lake LIVE (2015)
(NR)
1/25/2015
- 3 hr. 20 mins.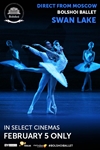 Experience the excitement and beauty of world-class performances when the Bolshoi Ballet's Swan Lake is broadcast to select cinemas nationwide on Sunday, January 25. At the palace, the royal family and their guests are gathered for Prince Siegfried's birthday celebrations. Feeling overwhelmed, the Prince escapes into the night and meets a strange flock of swans by a magical lake. Swan by day, human by night, the beautiful Odette awaits an oath of true love to break the curse.
Official Site
Trailer
---
Mr. Turner
(R)
1/30/2015
Rated for some sexual content

Timothy Spall, Roger Ashton-Griffiths
- 2 hr. 29 mins. This film explores the last quarter century of the great if eccentric British painter J.M.W. Turner (1775-1851). Profoundly affected by the death of his father, loved by a housekeeper he takes for granted and occasionally exploits sexually, he forms a close relationship with a seaside landlady with whom he eventually lives incognito in Chelsea, where he dies.
Throughout this, he travels, paints, stays with the country aristocracy, visits brothels, is a popular if anarchic member of the Royal Academy of Arts, has himself strapped to the mast of a ship so that he can paint a snowstorm, and is both celebrated and reviled by the public and by royalty.
Official Site
Trailer
---
The Second Best Exotic Marigold Hotel
(PG)
3/6/2015
Richard Gere, Bill Nighy
-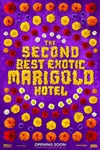 'The Best Exotic Marigold Hotel for the Elderly and Beautiful', has only a single remaining vacancy - posing a rooming predicament for fresh arrivals Guy and Lavinia. Evelyn and Douglas have now joined the Jaipur workforce, and are wondering where their regular dates for Chilla pancakes will lead, while Norman and Carol are negotiating the tricky waters of an exclusive relationship, as Madge juggles two eligible and very wealthy suitors. Perh aps the only one who may know the answers is newly installed co-manager of the hotel, Muriel, the keeper of everyone's secrets. As the demands of a traditional Indian wedding threaten to engulf them all, an unexpected way forward presents itself.
Official Site
Trailer
---
Bolshoi Ballet: Ivan the Terrible LIVE (2015)
(NR)
4/19/2015
- 2 hr. 15 mins.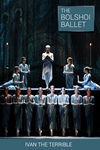 As young Ivan IV is crowned, he has to choose one of the 13 Boyar daughters to be his wife and tsarina. He selects Anastasia, and the two eventually fall deeply in love. When the Boyars plot against him and poison his beloved wife, Tsar Ivan finds himself surrounded by enemies. Haunted by dark thoughts and phantoms, he slowly sinks into madness.
Drawing on the music composed by Prokofiev for the 1944 Eisenstein film, Ivan the Terrible is a work in the true Bolshoi style. Yuri Grigorovich's powerful and fascinating epic dramatises Ivan the Terrible's controversial reign, and portrays events in 16th-century Russia in visually stunning scenes. His choreography, full of vigour, strength and wild jumps, also includes great grace and fragility in the female roles. Sensitive classical and powerful character dance blend to create a lyrical epic, rich in the colours of medieval Russia.
Recently revived, Ivan the Terrible is an essential part of the company's repertoire, a 20th-century classic and a wonderful theatrical experience.
Official Site
Trailer
---