Mustang
(PG-13)
2/19/2016
Rated for mature thematic material, sexual content and a rude gesture

Günes Sensoy, Doga Zeynep Doguslu
- 1 hr. 40 mins.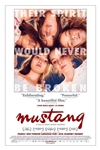 Early summer in a village in Northern Turkey. Five free-spirited teenaged sisters splash about on the beach with their male classmates. Though their games are merely innocent fun, a neighbor passes by and reports what she considers to be illicit behavior to the girls' family. The family overreacts, removing all "instruments of corruption," like cell phones and computers, and essentially imprisoning the girls, subjecting them to endless lessons in housework in preparation for them to become brides. As the eldest sisters are married off, the younger ones bond together to avoid the same fate. The fierce love between them empowers them to rebel and chase a future where they can determine their own lives.
Official Site
Trailer
---
National Theatre Live: As You Like It
(NR)
2/25/2016
Rosalie Craig
-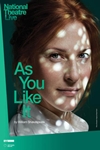 Shakespeare's glorious comedy of love and change comes to the National Theatre for the first time in over 30 years, with Rosalie Craig as Rosalind. With her father the Duke banished and in exile, Rosalind and her cousin Celia leave their lives in the court behind them and journey into the Forest of Arden. There, released from convention, Rosalind experiences the liberating rush of transformation. Disguising herself as a boy, she embraces a different way of living and falls spectacularly in love.
Official Site
Trailer
---
National Theatre Live: Hangmen
()
3/3/2016
-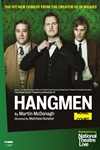 Following a sell-out run at London's Royal Court Theatre, Olivier and Academy Award® winner Martin McDonagh (The Pillowman, The Cripple of Inishmaan, In Bruges) returns to the West End with Matthew Dunster's award-winning production of his deeply funny new play Hangmen, broadcast live to cinemas by National Theatre Live.
In his small pub in the northern English town of Oldham, Harry (David Morrissey - The Walking Dead, State of Play) is something of a local celebrity. But what's the second-best hangman in England to do on the day they've abolished hanging?
Amongst the cub reporters and pub regulars dying to hear Harry's reaction to the news, his old assistant Syd (Andy Nyman - Peaky Blinders, Death at a Funeral) and the peculiar Mooney (Johnny Flynn - Clouds of Sils Maria) lurk with very different motives for their visit.
Official Site
Trailer
---
Colliding Dreams (The Zionist Idea)
(NR)
3/4/2016
- 2 hr. 15 mins.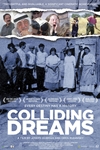 This documentary recounts the dramatic history of one of the most controversial, and urgently relevant political ideologies of the modern era. The century-old conflict in the Middle East continues to play a central role in world politics making the ideology of Zionism one of the most influential and controversial political ideologies of the modern era. And yet, amidst the fierce often-lethal controversy in the Middle East, Zionism remains little understood and its meanings often distorted. This film addresses that void with a gripping exploration of Zionism's meaning, history and future.
Official Site
Trailer
---
Bolshoi Ballet: Spartacus
(NR)
3/13/2016
- 2 hr. 50 mins.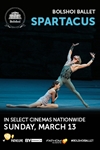 Fathom Events, BY Experience and Pathé Live are delighted to bring you Yuri Grigorovich's Spartacus, performed and broadcast from the Bolshoi Ballet in Moscow, to select cinemas nationwide on Sunday, March 13.
In ancient Rome, Spartacus, a Thracian king, is turned captive by Crassus with his wife Phrygia. Forced to fight as a gladiator and kill one of his friends, Spartacus plots an unprecedented upheaval.
Official Site
Trailer
---
Knight of Cups
(R)
3/18/2016
Rated for some nudity, sexuality and language

Christian Bale, Natalie Portman
- 1 hr. 58 mins.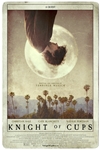 This film follows writer Rick on an odyssey through the playgrounds of Los Angeles and Las Vegas as he undertakes a search for love and self. Even as he moves through a desire-laden landscape of mansions, resorts, beaches and clubs, Rick grapples over complicated relationships with his brother and father. His quest to break the spell of his disenchantment takes him on a series of adventures with six alluring women: rebellious Della; his physician ex-wife, Nancy; a serene model Helen; a woman he wronged in the past Elizabeth; a spirited, playful stripper Karen; and an innocent Isabel, who helps him see a way forward.
Official Site
Trailer
---
Hello, My Name Is Doris
(R)
3/18/2016
Rated for language

Sally Field, Max Greenfield
- 1 hr. 35 mins.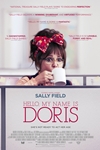 When Doris Miller meets John Fremont, her company's hip new art director, sparks fly-at least for Doris. In the cluttered house she shared with her late mother, Doris mines the Internet for information on her one-and-only, guided by the 13-year-old granddaughter of her best pal Roz. When Doris begins showing up at John's regular haunts, she wins over his Williamsburg friends. Her new life brings Doris a thrilling perspective, but also creates a rift between her and her longtime friends and family, who believe she's making a fool of herself over a guy half her age. Eager for all the experiences she has missed out on, Doris throws caution to the wind and follows her heart for the very first time.
Official Site
Trailer
---
Marguerite
(R)
3/25/2016
Rated for brief graphic nudity and sexual content, and a scene of drug use

Catherine Frot, Michel Fau
- 2 hr. 7 mins.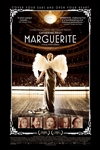 1921: not far from Paris, a party is being held at the famous Marguerite Dumont's mansion. Nobody knows much about the mysterious Marguerite except that she has devoted her whole life to her passion: music. As she takes centre stage, she sings enthusiastically but terribly out of tune. When a provocative young journalist decides to write a rave article on her latest performance, Marguerite starts to believe even further in her talent. This gives her the courage she needs to follow her dream - to perform in front of a crowd of complete strangers.
Official Site
Trailer
---
Eye in the Sky
(R)
3/25/2016
Rated for some violence images and language.

Helen Mirren, Aaron Paul
- 1 hr. 42 mins.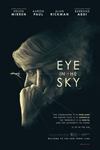 Colonel Katherine Powell, a UK-based military officer in command of a top secret drone operation to capture terrorists in Kenya. Through remote surveillance and on-the-ground intel, Powell discovers the targets are planning a suicide bombing and the mission escalates from "capture" to "kill." But as American pilot Steve Watts is about to engage, a nine-year old girl enters the kill zone, triggering an international dispute reaching the highest levels of US and British government over the moral, political, and personal implications of modern warfare.
Official Site
Trailer
---
Born to Be Blue
(NR)
4/1/2016
Ethan Hawke, Carmen Ejogo
- 1 hr. 38 mins. This drama captures the life of jazz legend Chet Baker. In the 1950s, Baker was one of the most famous trumpeters in the world, renowned as both a pioneer of the West Coast jazz scene and an icon of cool. By the 1960s, he was all but washed up, his career and personal life in shambles due to years of heroin addiction. In his innovative anti-biopic, director Robert Budreau zeroes in on Baker's life at a key moment in the 1960s, just as the musician attempts to stage a hard-fought comeback, spurred in part by a passionate romance with a new flame.
Official Site
Trailer
---
Dough
(NR)
4/8/2016
Jonathan Pryce, Ian Hart
- 1 hr. 34 mins.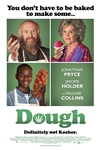 Curmudgeonly widow Nat Dayan (Jonathan Pryce) obstinately clings to his way of life and his livelihood as a Kosher bakery shop owner in London's East End. With a dwindling clientele and the pressures of encroaching big box stores, Nat reluctantly enlists the help of teenager Ayyash who has a secret side gig selling marijuana to help his struggling immigrant mother make ends meet. When Ayyash accidentally drops his stash into the mixing dough, the challah starts flying off the shelves and an unlikely friendship forms between the old Jewish baker and his young Muslim apprentice. Dough is a warmhearted and gently humorous story about overcoming prejudice and finding redemption in unexpected places.
Official Site
Trailer
---
Bolshoi Ballet: Don Quixote
(NR)
4/10/2016
- 3 hr. 10 mins.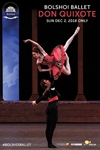 Fathom Events, BY Experience and Pathé Live are delighted to bring you Don Quixote, captured LIVE from the Bolshoi Ballet in Moscow, to select cinemas nationwide on Sunday, April 10.
Cervantes' eccentric hero Don Quixote leaves on journey full of adventures with his loyal squire Sancho Panza in search of his perfect woman. On the way he meets Kitri, the dazzling daughter of an innkeeper who he thinks might be his ideal love.
Official Site
Trailer
---
Royal Opera House: Lucia di Lammermoor
(NR)
5/22/2016
Diana Damrau, Charles Castronovo
- Lucia di Lammermoor tells the story of an ongoing feud between two families in 17th century Scotland that has terrible consequences for two young lovers. It contains what is undoubtedly one of opera's most poignant and gripping mad scenes, and is regarded as one of Donizetti's finest works. The opera has not been seen at the Royal Opera House in more than a decade, so this new production by Katie Mitchell will be a particularly important and exciting event. The title role will be sung by Diana Damrau, an expert in the coloratura repertory, while American tenor Charles Castronovo takes on that of her secret lover, the reckless and passionate Edgardo.
Official Site
Trailer
---
Royal Opera House: La Traviata
(NR)
6/5/2016
Venera Gimadieva, Saimir Pirgu
- 3 hr. 0 mins.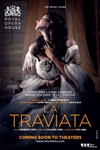 La Traviata is regarded as one of Verdi's finest operas, and Richard Eyre's traditional staging, is one of The Royal Opera's most popular productions. The opera tells the story of the Parisian courtesan Violetta Valéry, one of opera's greatest heroines, based on the reallife courtesan Marie Duplessis, who died in 1847 aged just 23. In this revival, Violetta is sung by Russian soprano enera Gimadieva in her debut with The Royal Opera, following her successful appearance as Violetta at the Glyndebourne Festival.
Official Site
Trailer
---
Royal Opera House: Boris Godunov
(NR)
6/26/2016
Bryn Terfel, Vlada Borovko
- 3 hr. 0 mins.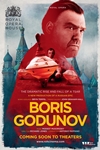 Richard Jones and Antonio Pappano renew their creative collaboration with this new production of Musorgsky's historical masterpiece, here seen in its compact 1869 first version in seven scenes. The originality of the composer's vision of Pushkin's play about Tsar Boris Godunov - who reigned over Russia between 1598 and 1605 - was too much for the management of the Imperial Theatres, who demanded changes that were incorporated in the second version of the opera, in which Boris finally had its premiere in 1874. Many commentators, nevertheless, prefer the integrity of the original, which makes few concessions to operatic conventions. Keenly awaited will be Bryn Terfel's assumption of the title role - one of the most complex characters in opera - while John Graham-Hall appears as the crafty Prince Shuisky and John Tomlinson as the vagabond monk Varlaam.
Official Site
Trailer
---
Royal Opera House: Werther
(NR)
7/24/2016
Vittorio Grigolo, Joyce DiDonato
- Official Site
Trailer
---