Kew Gardens Cinemas
81-05 Lefferts Boulevard
Kew Gardens, NY 11415 United States
Movie info (718) 441-9835


The Great Beauty (La Grande Bellezza)
(NR)
12/13/2013
Toni Servillo, Carlo Verdone
- 2 hr. 30 mins.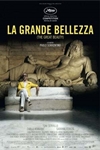 Journalist Jep Gambardella has charmed and seduced his way through the lavish nightlife of Rome for decades. Since the legendary success of his one and only novel, he has been a permanent fixture in the city's literary and social circles, but when his sixty-fifth birthday coincides with a shock from the past, Jep finds himself unexpectedly taking stock of his life, turning his cutting wit on himself and his contemporaries, and looking past the extravagant nightclubs, parties, and cafés to find Rome in all its glory: a timeless landscape of absurd, exquisite beauty.
Official Site
Trailer
---
Inside Llewyn Davis
(R)
12/20/2013
Rated for language including some sexual references

Oscar Isaac, Carey Mulligan
- 1 hr. 45 mins.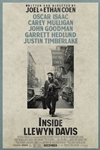 The story follows a week in the life of a young folk singer as he navigates the Greenwich Village folk scene of 1961.
Llewyn Davis is at a crossroads. Guitar in tow, huddled against the unforgiving New York winter, he is struggling to make it as a musician against seemingly insurmountable obstacles - some of them of his own making. Living at the mercy of both friends and strangers, scaring up what work he can find, Llewyn's misadventures take him from the basket houses of the village to an empty Chicago club - on an odyssey to audition for music mogul Bud Grossman - and back again.
Official Site
Trailer
---
One Chance
(PG-13)
1/10/2014
Rated for some language and sexual material

Julie Walters, Colm Meaney
- 1 hr. 43 mins.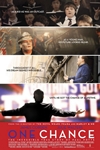 Most people only dream about becoming a famous superstar, but against all odds one man from Wales did just that. This is the story of his journey. This is the remarkable and inspirational true story of Paul Potts, a shy, bullied shop assistant by day and an amateur opera singer by night. Paul became an instant YouTube phenomenon after being chosen by Simon Cowell for 'Britain's Got Talent. 'Wowing audiences worldwide with his phenomenal voice, Paul went onto win 'Britain's Got Talent' and the hearts of millions.
Official Site
Trailer
---