Black or White
(PG-13)
1/30/2015
Rated for strong language, thematic material invovling drug use and drinking, and for a fight

Kevin Costner, Octavia Spencer
- 2 hr. 1 mins.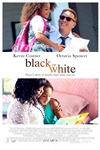 This is the story of a grandfather who is suddenly left to care for his beloved granddaughter. When her paternal grandmother seeks custody with the help of her brother, the little girl is torn between two families who love her deeply. With the best intentions at heart, both families fight for what they feel is right and are soon forced to confront their true feelings about race, forgiveness, and understanding. Anchored by an all-star cast and based on real events, the movie is a look at two seemingly different worlds, in which nothing is as simple as black or white.
Official Site
Trailer
---
Still Alice
(PG-13)
1/30/2015
Rated for mature thematic material, and brief language including a sexual reference

Kristen Stewart, Julianne Moore
- 1 hr. 39 mins.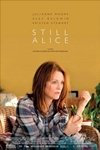 Alice Howland, happily married with three grown children, is a renowned linguistics professor who starts to forget words. When she receives a diagnosis of Early-Onset Alzheimer's Disease, Alice and her family find their bonds thoroughly tested. Her struggle to stay connected to who she once was is frightening, heartbreaking, and inspiring.
Official Site
Trailer
---
Royal Opera House: L'Elisir d'amore
(NR)
2/5/2015
Daniele Rustioni, Lucy Crowe
- 2 hr. 45 mins.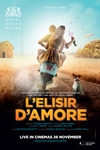 Donizetti's romantic comedy of rural life shines brilliantly in Laurent Pelly's hilarious staging, which matches the piece's perfect blend of sentiment and tomfoolery. Italian conductor and former Jette Parker Young Artist Daniele Rustioni conducts a starry cast. Lucy Crowe takes the dazzling soprano lead as Adina, the most sophisticated woman in the village, loved from afar by Vittorio Grigolo's handsome but shy Nemorino. Nemorino meets a worrying rival in Levente Molnár's braggart Sergeant Belcore, until the love potion sold to him by Bryn Terfel's larger-than-life travelling quack, Dr Dulcamara, gives him a powerful dose of courage - with both comic and touching results.
Official Site
Trailer
---
Mr. Turner
(R)
2/6/2015
Rated for some sexual content

Timothy Spall, Roger Ashton-Griffiths
- 2 hr. 29 mins.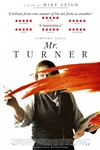 This film explores the last quarter century of the great if eccentric British painter J.M.W. Turner (1775-1851). Profoundly affected by the death of his father, loved by a housekeeper he takes for granted and occasionally exploits sexually, he forms a close relationship with a seaside landlady with whom he eventually lives incognito in Chelsea, where he dies.
Throughout this, he travels, paints, stays with the country aristocracy, visits brothels, is a popular if anarchic member of the Royal Academy of Arts, has himself strapped to the mast of a ship so that he can paint a snowstorm, and is both celebrated and reviled by the public and by royalty.
Official Site
Trailer
---
Leviathan
(R)
2/13/2015
Rated for language and some sexuality/graphic nudity

Alexei Serebriakov, Elena Liadova
- 2 hr. 20 mins.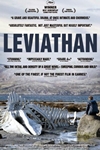 Set in the remote Russian northwest, this is the tragic tale of one man's struggle against a corrupt system of power. Kolya, a part-time mechanic, lives on a rocky shore with his wife and son in a house he built himself. When a local mayor attempts to seize the property through a compulsory purchase order he calls in a lawyer friend from Moscow to help fight his case. But the wheels of justice soon prove to be slow, heavy and quite possibly deadly...
Official Site
Trailer
---
Shakespeare's Globe Theatre: The Duchess of Malfi
(NR)
2/26/2015
Gemma Arterton, James Garnon
- 2 hr. 30 mins.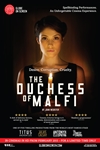 The widowed Duchess of Malfi longs to marry her lover, the steward Antonio. But her rancorous brothers, Ferdinand and the Cardinal, are implacably opposed to the match. When their spy, Bosola, discovers that the Duchess has secretly married and carries Antonio's child, they exact a terrible and horrific revenge.
The Duchess of Malfi, featuring Hollywood star Gemma Arterton in the title role, is a thrilling combination of brilliant coups de théâtre, horrific set-pieces and vivid characters, all lit by Webster's obsessional imagination.
Official Site
Trailer
---
Deli Man
(PG-13)
2/27/2015
Rated for some language

Fyvush Finkel, Jerry Stiller
- 1 hr. 31 mins.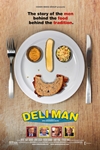 Jewish culture reflects the heart of a vital ethnic history. As that culture continues to shift and adapt alongside mainstream America, delicatessen food - as its name suggests - remains a beloved communal delicacy. In Houston, Texas, third-generation deli man Ziggy Gruber has built arguably the finest delicatessen restaurant in the U.S. His story - augmented by the stories of iconic delis such as Katz's, 2nd Avenue Deli, Nate 'n Al, Carnegie, and the Stage - embodies a tradition indelibly linked to its savory, nostalgic foods.
Official Site
Trailer
---
Gett: The Trial of Viviane Amsalem
(NR)
3/6/2015
Ronit Elkabetz, Simon Abkarian
- 1 hr. 55 mins.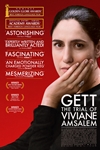 Official Site
Trailer
---
National Theatre Live: Behind the Beautiful Forevers
(NR)
3/12/2015
Pal Aron, Hiran Abeysekera
- 2 hr. 40 mins.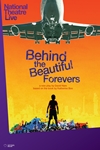 India is surging with global ambition. But beyond the luxury hotels surrounding Mumbai airport lies a makeshift slum, full of people with plans of their own. Zehrunisa and her son Abdul aim to recycle enough rubbish to fund a proper house. Sunil, twelve and stunted, wants to eat until he's as tall as Kalu the thief. Asha seeks to steal government anti-poverty funds to turn herself into a 'first-class person', while her daughter Manju intends to become the slum's first female graduate. But their schemes are fragile; global recession threatens the garbage trade, and another slum-dweller is about to make an accusation that will destroy herself and shatter the neighbourhood.
Official Site
Trailer
---
National Theatre Live: A View from the Bridge
(NR)
3/26/2015
Mark Strong, Emun Elliott
- 1 hr. 55 mins.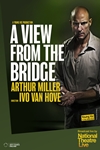 The great Arthur Miller confronts the American dream in this dark and passionate tale. In Brooklyn, longshoreman Eddie Carbone welcomes his Sicilian cousins to the land of freedom. But when one of them falls for his beautiful niece, they discover that freedom comes at a price. Eddie's jealous mistrust exposes a deep, unspeakable secret - one that drives him to commit the ultimate betrayal.
The visionary Ivo van Hove directs this stunning production of Miller's tragic masterpiece, broadcast from London's West End by National Theatre Live.
Official Site
Trailer
---
Shakespeare's Globe Theatre: Titus Andronicus
(NR)
4/2/2015
William Houston, Indira Varma
- 3 hr. 5 mins.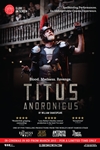 Returning to Rome from a war against the Goths, the general Titus Andronicus brings with him the queen Tamora and her three sons as prisoners of war. Titus' sacrifice of Tamora's eldest son to appease the ghosts of his dead sons, and his decision to refuse to accept the title of emperor, initiates a terrible cycle of mutilation, rape and murder. And all the while, at the centre of the nightmare, there moves the villainous, self-delighting Aaron.
Grotesquely violent and daringly experimental, Titus was the smash hit of Shakespeare's early career, and
is written with a ghoulish energy he was never to repeat elsewhere.
Official Site
Trailer
---
While We're Young
(NR)
4/3/2015
Amanda Seyfried, Naomi Watts
- 1 hr. 34 mins. Official Site
Trailer
---
National Theatre Live: The Hard Problem
(NR)
4/16/2015
Kristin Atherton, Anthony Calf
- 3 hr. 0 mins.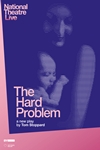 Hilary, a young psychology researcher at a brainscience institute, is nursing a private sorrow and a troubling question at work, where psychology and biology meet. If there is nothing but matter, what is consciousness? This is 'the hard problem' which puts Hilary at odds with her colleagues who include her first mentor Spike, her boss Leo and the billionaire founder of the institute, Jerry. Is the day coming when the computer and the fMRI scanner will answer all the questions psychology can ask? Meanwhile Hilary needs a miracle, and she is prepared to pray for one.
Official Site
Trailer
---
Bolshoi Ballet: Ivan the Terrible LIVE (2015)
(NR)
4/19/2015
- 2 hr. 15 mins.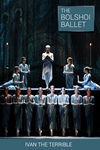 As young Ivan IV is crowned, he has to choose one of the 13 Boyar daughters to be his wife and tsarina. He selects Anastasia, and the two eventually fall deeply in love. When the Boyars plot against him and poison his beloved wife, Tsar Ivan finds himself surrounded by enemies. Haunted by dark thoughts and phantoms, he slowly sinks into madness.
Drawing on the music composed by Prokofiev for the 1944 Eisenstein film, Ivan the Terrible is a work in the true Bolshoi style. Yuri Grigorovich's powerful and fascinating epic dramatises Ivan the Terrible's controversial reign, and portrays events in 16th-century Russia in visually stunning scenes. His choreography, full of vigour, strength and wild jumps, also includes great grace and fragility in the female roles. Sensitive classical and powerful character dance blend to create a lyrical epic, rich in the colours of medieval Russia.
Recently revived, Ivan the Terrible is an essential part of the company's repertoire, a 20th-century classic and a wonderful theatrical experience.
Official Site
Trailer
---
English National Opera: La Traviata
(NR)
4/30/2015
Elizabeth Zharoff, Ben Johnson
- 1 hr. 50 mins. La traviata tells the moving story of how the beautiful but fragile courtesan Violetta is coerced into sacrificing her one hope of personal happiness for the sake of her lover's reputation.
A tragic and resonant tale of society and morality, Verdi's masterpiece combines compelling characters with hugely powerful, moving and instantly recognisable melodies, making it one of the most emotionally engaging and popular operas of all time. Peter Konwitschny's celebrated production returns to ENO, cutting to the very heart of the opera's themes of passionate love and tragic death with a modern and uncluttered staging.
Official Site
Trailer
---
National Theatre Live: Man and Superman
(NR)
5/14/2015
Ralph Fiennes, Elliot Barnes-Worrell
- 4 hr. 0 mins.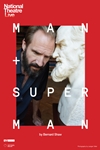 Jack Tanner, celebrated radical thinker and rich bachelor, seems an unlikely choice as guardian to the alluring heiress, Ann. But she takes it in her assured stride and, despite the love of a poet, she decides to marry and tame this dazzling revolutionary.
Tanner, appalled by the whiff of domesticity, is tipped off by his chauffeur and flees to Spain, where he is captured by bandits and meets The Devil. An extraordinary dream-debate, heaven versus hell, ensues. Following in hot pursuit, Ann is there when Tanner awakes, as fierce in her certainty as he is in his.
A romantic comedy, an epic fairytale, a fiery philosophical debate, Man and Superman asks fundamental questions about how we live.
Official Site
Trailer
---
Shakespeare's Globe Theatre: Julius Caesar
(NR)
6/4/2015
Tom Mckay, Luke Thompson
- 2 hr. 40 mins.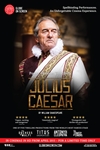 When Caesar returns to Rome from the wars a virtual dictator, Brutus and his republican friends resolve that his ambition must be curbed - which in Rome can mean only one thing: the great general must be assassinated. But once the deed is done, the idealistic conspirators must reckon with the forces of a new power bloc, led by Mark Antony and Caesar's nephew Octavius. When their armies close at Philippi, will Caesar's ghost be avenged?
Opposing dictatorship and republicanism, private virtue and mob violence, Shakespeare's tense drama of high politics reveals the emotional currents that flow between men in power with themes that still resonate even today.
Official Site
Trailer
---
Shakespeare's Globe Theatre: Antony & Cleopatra
(NR)
6/25/2015
Clive Wood, Eve Best
- 3 hr. 0 mins.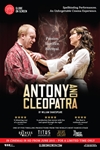 Cleopatra, the alluring and fascinatingly ambiguous Queen of Egypt, has bewitched the great Mark Antony, soldier, campaigner and now one of the three rulers of the Roman Empire. When Antony quarrels with his fellow leaders and throws in his lot with Cleopatra, his infatuation threatens to split the Empire in two.
The third of our Roman Tragedies, Antony & Cleopatra picks up Antony's story many years after Julius Caesar. Virtue and vice, transcendent love and realpolitik combine in Shakespeare's greatest exploration of the conflicting claims of sex and power, all expressed in a tragic poetry of breath-taking beauty and magnificence.
Official Site
Trailer
---
The Royal Opera House: La Boheme
(NR)
7/9/2015
Dan Ettinger, Anna Netrebko
- 2 hr. 50 mins. Official Site
Trailer
---
National Theatre Live: Everyman
(NR)
7/16/2015
Chiwetel Ejiofor
- 1 hr. 30 mins.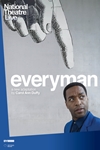 Everyman is successful, popular and riding high when Death comes calling. He is forced to abandon the life he has built and embark on a last, frantic search to recruit a friend, anyone, to speak in his defence. But Death is close behind, and time is running out.
One of the great primal, spiritual myths, Everyman asks whether it is only in death that we can understand our lives. A cornerstone of English drama since the 15th century, it now explodes onto the stage in a startling production with words by Carol Ann Duffy, Poet Laureate, and movement by Javier De Frutos.
Official Site
Trailer
---
Shakespeare's Globe Theatre: The Comedy of Errors
(NR)
8/6/2015
Hattie Ladbury, Simon Harrison
- 2 hr. 20 mins.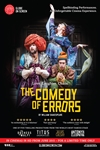 Take one pair of estranged twin brothers (both called Antipholus), and one pair of estranged twin servants (both called Dromio), keep them in ignorance of each other and throw them into a city with a reputation for sorcery, and you have all the ingredients for theatrical chaos. One Antipholus is astonished by his foreign hospitality; the other enraged by the hostility of his home town. The Dromios, caught between the two, are soundly beaten for obeying all the wrong orders.
Basing his plot on a farce by Plautus, Shakespeare caps the mayhem of his Roman original to build up a hectic tale of violent cross-purposes, furious slapstick and social nightmare.
Official Site
Trailer
---
English National Opera: Carmen
(NR)
8/27/2015
- 2 hr. 50 mins. Official Site
Trailer
---