| | |
| --- | --- |
| | |
National Theatre Live: Jane Eyre
(NR)
12/8/2015
Madeleine Worrall
- 3 hr. 45 mins.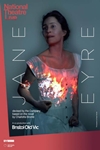 Almost 170 years on, Charlotte Brontė's story of the trailblazing Jane is as inspiring as ever. This bold and dynamic production uncovers one woman's fight for freedom and fulfilment on her own terms. From her beginnings as a destitute orphan, Jane Eyre's spirited heroine faces life's obstacles head-on, surviving poverty, injustice and the discovery of bitter betrayal before taking the ultimate decision to follow her heart. This acclaimed re-imagining of Brontė's masterpiece was first staged by Bristol Old Vic last year, when the story was performed over two evenings. Director Sally Cookson now brings her celebrated production to the National, presented as a single, exhilarating performance.
Official Site
Trailer
---
National Theatre Live: Les Liaisons Dangereuses
(NR)
1/28/2016
Michelle Dockery, Janet McTeer
- 3 hr. 30 mins.
In 1782, Choderlos de Laclos' novel of sex, intrigue and betrayal in pre-revolutionary France scandalised the world. Two hundred years later, Christopher Hampton's irresistible adaptation swept the board, winning the Olivier and Evening Standard Awards for Best Play. Josie Rourke's revival now marks the play's thirty year anniversary. Former lovers, the Marquise de Merteuil and Vicomte de Valmont now compete in games of seduction and revenge. Merteuil incites Valmont to corrupt the innocent Cecile de Volanges before her wedding night but Valmont has targeted the peerlessly virtuous and beautiful Madame de Tourvel. While these merciless aristocrats toy with others' hearts and reputations, their own may prove more fragile than they supposed.
Official Site
Trailer
---
National Theatre Live: As You Like It
(NR)
2/25/2016
Rosalie Craig
-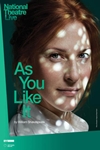 Shakespeare's glorious comedy of love and change comes to the National Theatre for the first time in over 30 years, with Rosalie Craig as Rosalind. With her father the Duke banished and in exile, Rosalind and her cousin Celia leave their lives in the court behind them and journey into the Forest of Arden. There, released from convention, Rosalind experiences the liberating rush of transformation. Disguising herself as a boy, she embraces a different way of living and falls spectacularly in love.
Official Site
Trailer
---