National Theatre Live: Medea
(NR)
9/4/2014
Helen McCrory
-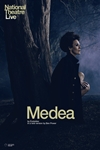 Terrible things breed in broken hearts.
Medea is a wife and a mother. For the sake of her husband, Jason, she's left her home and borne two sons in exile. But when he abandons his family for a new life, Medea faces banishment and separation from her children. Cornered, she begs for one day's grace.
It's time enough. She exacts an appalling revenge and destroys everything she holds dear.
Official Site
Trailer
---
National Theatre Live: A Streetcar Named Desire
(NR)
9/16/2014
Gillian Anderson, Ben Foster
- 3 hr. 0 mins.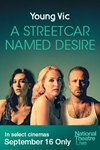 Fathom Events, BY Experience and National Theatre Live invite you to Tennessee Williams' timeless masterpiece, A Streetcar Named Desire broadcast to select cinemas nationwide directly from London's Young Vic Theatre in an extraordinary one night event, Tuesday, September 16.
The profound and lyrical plays of Tennessee Williams had an immeasurable impact on American theatre, and A Streetcar Named Desire is one of the most influential of all. With Gillian Anderson (The X-Files, The Fall) as Blanche DuBois, Ben Foster (Lone Survivor, Kill Your Darlings) as Stanley and Vanessa Kirby (BBC's Great Expectations, Three Sisters at the Young Vic) as Stella. Benedict Andrews directs the fastest-selling production in the Young Vic's history.
Official Site
Trailer
---
National Theatre Live: Skylight
(NR)
10/23/2014
Carey Mulligan, Bill Nighy
- 3 hr. 0 mins.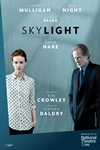 Bill Nighy and Carey Mulligan feature in the highly anticipated production of David Hare's Skylight, directed by Stephen Daldry, broadcast live from the West End by National Theatre Live.
On a bitterly cold London evening, schoolteacher Kyra Hollis (Carey Mulligan) receives an unexpected visit from her former lover, Tom Sergeant (Bill Nighy), a successful and charismatic restaurateur whose wife has recently died.
As the evening progresses, the two attempt to rekindle their once passionate relationship only to find themselves locked in a dangerous battle of opposing ideologies and mutual desires.
Official Site
Trailer
---
National Theatre Live: Treasure Island
(NR)
1/22/2015
-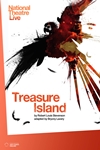 Robert Louis Stevenson's story of murder, money and mutiny is brought to life in a thrilling new stage adaptation by Bryony Lavery, broadcast live from the National Theatre. It's a dark, stormy night. The stars are out. Jim, the inn-keeper's granddaughter, opens the door to a terrifying stranger. At the old sailor's feet sits a huge sea-chest, full of secrets. Jim invites him in - and her dangerous voyage begins.
Official Site
Trailer
---