| | |
| --- | --- |
| | |
National Theatre Live: Of Mice and Men
(NR)
11/6/2014
Chris O'Dowd, James Franco
- 2 hr. 30 mins.
Fathom Events, BY Experience and National Theatre Live invite you to John's Steinbeck revival Of Mice and Men, fresh off its record-breaking run on Broadway, in an extraordinary one-night cinema event on Thursday, November 6. Golden Globe® winner and Academy Award® nominee James Franco (127 Hours, Milk) and Tony Award® nominee Chris O'Dowd (Bridesmaids, Girls) star in the hit Broadway production Of Mice And Men, filmed on stage by National Theatre Live. This landmark revival of Nobel Prize winner John Steinbeck's play is a powerful portrait of the American spirit and a heartbreaking testament to the bonds of friendship.
Official Site
Trailer
---
National Theatre Live: JOHN
(NR)
12/9/2014
Taylor Benjamin, Lee Boggess
-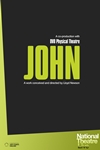 Lloyd Newson interviewed more than 50 men asking them frank questions, initially about love and sex. One of those men was John. What emerged was a story that is both extraordinary and touching. Years of crime, drug use and struggling to survive lead John on a search in which his life converges with others, in an unexpected place, unknown by most.
Official Site
Trailer
---
National Theatre Live: Treasure Island
(NR)
1/22/2015
-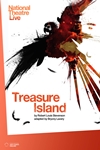 Robert Louis Stevenson's story of murder, money and mutiny is brought to life in a thrilling new stage adaptation by Bryony Lavery, broadcast live from the National Theatre. It's a dark, stormy night. The stars are out. Jim, the inn-keeper's granddaughter, opens the door to a terrifying stranger. At the old sailor's feet sits a huge sea-chest, full of secrets. Jim invites him in - and her dangerous voyage begins.
Official Site
Trailer
---
National Theatre Live: The Hard Problem
(NR)
4/16/2015
- 3 hr. 0 mins. Hilary, a young psychology researcher at a brainscience institute, is nursing a private sorrow and a troubling question at work, where psychology and biology meet. If there is nothing but matter, what is consciousness? This is 'the hard problem' which puts Hilary at odds with her colleagues who include her first mentor Spike, her boss Leo and the billionaire founder of the institute, Jerry. Is the day coming when the computer and the fMRI scanner will answer all the questions psychology can ask? Meanwhile Hilary needs a miracle, and she is prepared to pray for one.
Official Site
Trailer
---
National Theatre Live: Man and Superman
(NR)
5/14/2015
Ralph Fiennes
- 4 hr. 0 mins. Jack Tanner, celebrated radical thinker and rich bachelor, seems an unlikely choice as guardian to the alluring heiress, Ann. But she takes it in her assured stride and, despite the love of a poet, she decides to marry and tame this dazzling revolutionary.
Tanner, appalled by the whiff of domesticity, is tipped off by his chauffeur and flees to Spain, where he is captured by bandits and meets The Devil. An extraordinary dream-debate, heaven versus hell, ensues. Following in hot pursuit, Ann is there when Tanner awakes, as fierce in her certainty as he is in his.
A romantic comedy, an epic fairytale, a fiery philosophical debate, Man and Superman asks fundamental questions about how we live.
Official Site
Trailer
---