National Theatre Live: Skylight
(NR)
10/23/2014
Carey Mulligan, Bill Nighy
- 3 hr. 0 mins.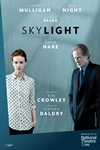 Bill Nighy and Carey Mulligan feature in the highly anticipated production of David Hare's Skylight, directed by Stephen Daldry, broadcast live from the West End by National Theatre Live.
On a bitterly cold London evening, schoolteacher Kyra Hollis (Carey Mulligan) receives an unexpected visit from her former lover, Tom Sergeant (Bill Nighy), a successful and charismatic restaurateur whose wife has recently died.
As the evening progresses, the two attempt to rekindle their once passionate relationship only to find themselves locked in a dangerous battle of opposing ideologies and mutual desires.
Official Site
Trailer
---
National Theatre Live: Of Mice and Men
(NR)
11/6/2014
Chris O'Dowd, James Franco
- 2 hr. 30 mins.
Fathom Events, BY Experience and National Theatre Live invite you to John's Steinbeck revival Of Mice and Men, fresh off its record-breaking run on Broadway, in an extraordinary one-night cinema event on Thursday, November 6. Golden GlobeŽ winner and Academy AwardŽ nominee James Franco (127 Hours, Milk) and Tony AwardŽ nominee Chris O'Dowd (Bridesmaids, Girls) star in the hit Broadway production Of Mice And Men, filmed on stage by National Theatre Live. This landmark revival of Nobel Prize winner John Steinbeck's play is a powerful portrait of the American spirit and a heartbreaking testament to the bonds of friendship.
Official Site
Trailer
---
National Theatre Live: JOHN
(NR)
12/9/2014
Taylor Benjamin, Lee Boggess
-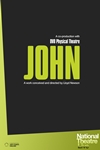 Lloyd Newson interviewed more than 50 men asking them frank questions, initially about love and sex. One of those men was John. What emerged was a story that is both extraordinary and touching. Years of crime, drug use and struggling to survive lead John on a search in which his life converges with others, in an unexpected place, unknown by most.
Official Site
Trailer
---
National Theatre Live: Treasure Island
(NR)
1/22/2015
-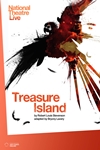 Robert Louis Stevenson's story of murder, money and mutiny is brought to life in a thrilling new stage adaptation by Bryony Lavery, broadcast live from the National Theatre. It's a dark, stormy night. The stars are out. Jim, the inn-keeper's granddaughter, opens the door to a terrifying stranger. At the old sailor's feet sits a huge sea-chest, full of secrets. Jim invites him in - and her dangerous voyage begins.
Official Site
Trailer
---