Penguins
(G)
Ed Helms
- 1 hr. 16 mins.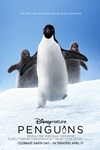 Disneynature's all-new feature film "Penguins" is a coming-of-age story about an Adélie penguin named Steve who joins millions of fellow males in the icy Antarctic spring on a quest to build a suitable nest, find a life partner and start a family. None of it comes easily for him, especially considering he's targeted by everything from killer whales to leopard seals, who unapologetically threaten his happily ever after.
Official Site
Trailer
---
High Life
()
Robert Pattinson, Juliette Binoche
- 1 hr. 53 mins.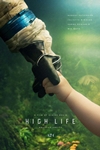 Monte (Robert Pattinson) and his baby daughter are the last survivors of a damned and dangerous mission to the outer reaches of the solar system.The crew death-row inmates led by a doctor (Juliette Binoche) with sinister motives has vanished. As the mystery of what happened onboard the ship is unraveled, father and daughter must rely on each other to survive as they hurtle toward the oblivion of a black hole. A staggering and primal film about love and intimacy, suffused with anguished memories of a lost Earth, High Life is a haunting, thrilling achievement from visionary director Claire Denis
Official Site
Trailer
---
Teen Spirit
(PG-13)
Rated for some suggestive content, and for teen drinking and smoking

Elle Fanning, Rebecca Hall
- 1 hr. 32 mins.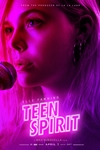 Violet (Elle Fanning) is a shy teenager who dreams of escaping her small town and pursuing her passion to sing. With the help of an unlikely mentor, she enters a local singing competition that will test her integrity, talent and ambition. Driven by a pop-fueled soundtrack, Teen Spirit is a visceral and stylish spin on the Cinderella story.
Official Site
Trailer
---
Wild Nights with Emily
(PG-13)
Rated for sexual content

Molly Shannon, Susan Ziegler
- 1 hr. 24 mins.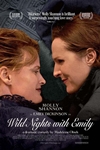 The poet Emily Dickinson's persona, popularized since her death, has been that of a reclusive spinster - a delicate wallflower, too sensitive for this world. In this humorous drama, Molly Shannon captures the vivacious, irreverent side of Emily Dickinson that was covered up for years - most notably Emily's lifelong romantic relationship with another woman (Susan Ziegler). After Emily's death, a rivalry emerges when her brother's mistress (Amy Seimetz) along with editor T.W. Higginson (Brett Gelman) published a book of Emily's poems. Unique and surreal, WILD NIGHTS WITH EMILY sheds new light on the life one of our most celebrated poets.
Official Site
Trailer
---
Amazing Grace
(G)
Aretha Franklin, James Cleveland
- 1 hr. 52 mins.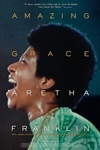 A documentary presenting the live recording of Aretha Franklin's album Amazing Grace at The New Bethel Baptist Church in Watts, Los Angeles in January 1972.
Official Site
Trailer
---
The Best of Enemies
(PG-13)
Rated for thematic material, racial epithets, some violence and a suggestive reference

Taraji P. Henson, Sam Rockwell
- 2 hr. 13 mins.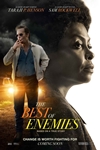 Based on a true story, THE BEST OF ENEMIES centers on the unlikely relationship between Ann Atwater (Henson), an outspoken civil rights activist, and C.P. Ellis (Rockwell), a local Ku Klux Klan leader who reluctantly co-chaired a community summit, battling over the desegregation of schools in Durham, North Carolina during the racially-charged summer of 1971. The incredible events that unfolded would change Durham and the lives of Atwater and Ellis forever.
Official Site
Trailer
---
Hotel Mumbai
(R)
Rated for disturbing violence throughout, bloody images, and language

Armie Hammer, Jason Isaacs
- 2 hr. 5 mins.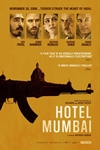 A gripping true story of humanity and heroism, HOTEL MUMBAI vividly recounts the 2008 siege of the famed Taj Hotel by a group of terrorists in Mumbai, India. Refusing to leave their guests, the renowned chef Hemant Oberoiand a waiter choose to risk their lives to keep everyone safe. As the world watches on, a desperate couple is forced to make unthinkable sacrifices to protect their newborn child.
Official Site
Trailer
---