Trash
(R)
Rated for violence and language

Rooney Mara, Martin Sheen
- 1 hr. 55 mins.
When three street-smart teens find a mysterious wallet in the municipal dump, they must stay one step ahead of those who are desperate to keep its contents secret.
Official Site
Trailer
---
He Named Me Malala
(PG-13)
Rated for thematic elements involving disturbing images and threats

Malala Yousafzai, Ziauddin Yousafzai
- 1 hr. 27 mins.
This film is an intimate portrait of Malala Yousafzai, who was wounded when Taliban gunmen opened fire on her and her friends' school bus in Pakistan's Swat Valley. The then 15-year-old teenager, who had been targeted for speaking out on behalf of girls' education in her region of Swat Valley in Pakistan, was shot in the head, sparking international media outrage. An educational activist in Pakistan, Yousafzai has since emerged as a leading campaigner for the rights of children worldwide and in December 2014, became the youngest-ever Nobel Peace Prize Laureate.
Official Site
Trailer
---
Taxi (Jafar Panahi's Taxi)
(NR)
Jafar Panahi
- 1 hr. 22 mins.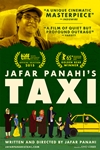 Internationally acclaimed director Jafar Panahi drives a yellow cab through the vibrant streets of Tehran, picking up a diverse group of passengers in a single day. Each man, woman, and child candidly expresses his or her own view of the world, while being interviewed by the curious and gracious driver/director. His camera, placed on the dashboard of his mobile film studio, captures a spirited slice of Iranian society while also brilliantly redefining the borders of comedy, drama and cinema.
Official Site
Trailer
---
The Walk in 3D
(PG)
Rated for thematic elements involving perilous situations, and for some nudity, language, brief drug references and smoking

Joseph Gordon-Levitt, Ben Kingsley
- 2 hr. 3 mins.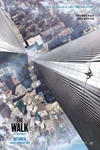 Twelve people have walked on the moon, but only one man has ever, or will ever, walk in the immense void between the World Trade Center towers. Guided by his real-life mentor, Papa Rudy, and aided by an unlikely band of international recruits, Petit and his gang overcome long odds, betrayals, dissension and countless close calls to conceive and execute their mad plan. The film is a love letter to Paris and New York City in the 1970s, but most of all, to the Towers of the World Trade Center.
Official Site
Trailer
---
99 Homes
(R)
Rated for language including some sexual references, and a brief violent image

Andrew Garfield, Michael Shannon
- 1 hr. 52 mins.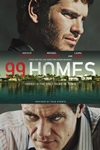 Set amidst the backdrop of the 2008 housing market catastrophe, Dennis Nash, a hard-working and honest man, can't save his family home despite his best efforts. Thrown to the streets with alarming precision by real estate shark Mike Carver, Dennis, out of work and luck, is given a unique opportunity - to join Carver's crew and put others through the harrowing ordeal done to him in order to earn back what's his. Delicately training his eye on the rigorous details, the reliably astute Ramin Bahrani imbues his characters with icy complexity to achieve his compassionate portrait of a man whose integrity has become ensnared within an all-too-relevant American crisis. With precision and care, Bahrani's provocative character study applies all the cinematic tools at his disposal to explore the ethical dilemma at the heart of man's struggle to reach higher - by whatever means necessary.
Official Site
Trailer
---
Pawn Sacrifice
(PG-13)
Rated for brief strong language, some sexual content and historical smoking

Tobey Maguire, Peter Sarsgaard
- 1 hr. 54 mins.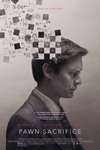 In a gripping true story set during the height of the Cold War, American chess prodigy Bobby Fischer finds himself caught between two superpowers when he challenges the Soviet Empire, whose players have dominated the game for decades. The film chronicles Fisher's terrifying struggles with genius and madness, and the rise and fall of a kid from Brooklyn who captured the imagination of the world.
Official Site
Trailer
---
Meet the Patels
(PG)
Rated for thematic elements, brief suggestive images and incidental smoking

Ravi V. Patel, Geeta V. Patel
- 1 hr. 28 mins.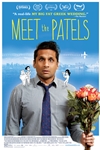 A laugh-out-loud real life romantic comedy about Ravi Patel, an almost-30-year-old Indian-American who enters a love triangle between the woman of his dreams...and his parents. This hilarious and heartwarming film reveals how love is a family affair.
Official Site
Trailer
---
Grandma
(R)
Rated for language and some drug use

Lilly Tomlin, Julia Garner
- 1 hr. 22 mins.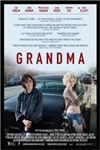 Lily Tomlin stars as Elle who has just gotten through breaking up with her girlfriend when [her] granddaughter Sage unexpectedly shows up needing 600 bucks before sundown. Temporarily broke, Grandma Elle and Sage spend the day trying to get their hands on the cash as their unannounced visits to old friends and flames end up rattling skeletons and digging up secrets.
Official Site
Trailer
---
Learning to Drive
(R)
Rated for language and sexual content

Patricia Clarkson, Ben Kingsley
- 1 hr. 45 mins.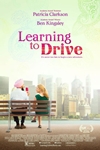 Wendy is a fiery Manhattan author whose husband has just left her for a younger woman; Darwan is a soft-spoken taxi driver from India on the verge of an arranged marriage. As Wendy sets out to reclaim her independence, she runs into a barrier common to many lifelong New Yorkers: she's never learned to drive. When Wendy hires Darwan to teach her, her unraveling life and his calm restraint seem like an awkward fit. But as he shows her how to take control of the wheel, and she coaches him on how to impress a woman, their unlikely friendship awakens them to the joy, humor, and love in starting life anew.
Official Site
Trailer
---