Hail, Caesar!
(PG-13)
Rated for some suggestive content and smoking

Josh Brolin, George Clooney
- 1 hr. 46 mins.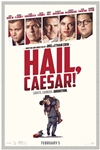 In 1950s Hollywood, Eddie Mannix is Capital Pictures' head of physical production and, most importantly, the studio fixer. His job is to maintain the clean reputation of the company and its stars, keeping them free from controversy. Mannix is advised that studio star Baird Whitlock has disappeared after not showing up for work on the current production of "Hail Caesar, a Tale of Christ's Life." He initially believes Whitlock has been drinking, but receives a call from a group of communists who claim to have kidnapped him and want a ransom. As Mannix gathers the cash, he simultaneously deals with an unhappy director who is working on another project, while innocent young starlet DeeAnna Moran is pregnant and unmarried. Mannix must handle all of this while keeping the gossip columnists off the scent. When Mannix is approached by an aviation company with an offer of a less-hectic, and rather lucrative, job, he must ultimately determine his true skills and passions.
Official Site
Trailer
---
45 Years
(R)
Rated for language and brief sexuality

Charlotte Rampling, Tom Courtenay
- 1 hr. 35 mins.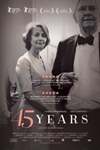 There is just one week until Kate Mercer's 45th wedding anniversary and the planning for the party is going well. But then a letter arrives for her husband. The body of his first love has been discovered, frozen and preserved in the icy glaciers of the Swiss Alps. By the time the party is upon them, five days later, there may not be a marriage left to celebrate.
Official Site
Trailer
---
The Lady in the Van
(PG-13)
Rated for a brief unsettling image

Maggie Smith, Alex Jennings
- 1 hr. 44 mins.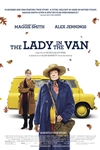 This film tells the true story of the relationship between Alan Bennett and the singular Miss Shepherd, a woman of uncertain origins who 'temporarily' parked her van in Bennett's London driveway and proceeded to live there for 15 years.
Official Site
Trailer
---
Anomalisa
(R)
Rated for strong sexual content, graphic nudity and language

Jennifer Jason Leigh, David Thewlis
- 1 hr. 30 mins.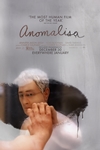 Michael Stone, husband, father and respected author of "How May I Help You Help Them?" is a man crippled by the mundanity of his life. On a business trip to Cincinnati, where he's scheduled to speak at a convention of customer service professionals, he checks into the Fregoli Hotel. There, he is amazed to discover a possible escape from his desperation in the form of an unassuming Akron baked goods sales rep, Lisa, who may or may not be the love of his life.
Official Site
Trailer
---
Where to Invade Next
(R)
Rated for language, some violent images, drug use and brief graphic nudity

Michael Moore
- 1 hr. 59 mins.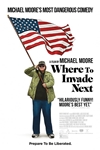 This is an expansive, rib-tickling, and subversive comedy in which Moore, playing the role of "invader," visits a host of nations to learn how the U.S. could improve its own prospects. The creator of Fahrenheit 9/11 and Bowling for Columbine is back with this hilarious and eye-opening call to arms. Turns out the solutions to America's most entrenched problems already existed in the world - they're just waiting to be co-opted.
Official Site
Trailer
---
Son of Saul (Saul fia)
(R)
Rated for disturbing violent content, and some graphic nudity

Géza Röhrig, Levente Molnár
- 1 hr. 47 mins.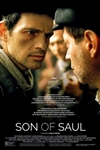 October 1944, Auschwitz-Birkenau. Saul Ausländer is a Hungarian member of the Sonderkommando, the group of Jewish prisoners isolated from the camp and forced to assist the Nazis in the machinery of large-scale extermination. While working in one of the crematoriums, Saul discovers the corpse of a boy he takes for his son. As the Sonderkomando plans a rebellion, Saul decides to carry out an impossible task: save the child's body from the flames, find a rabbi to recite the mourner's Kaddish and offer the boy a proper burial.
Official Site
Trailer
---
The Big Short
(R)
Rated for pervasive language and some sexuality/nudity

Christian Bale, Steve Carrell
- 2 hr. 10 mins.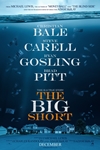 When four outsiders saw what the big banks, media and government refused to, the global collapse of the economy, they had an idea: The Big Short. Their bold investment leads them into the dark underbelly of modern banking where they must question everyone and everything.
Official Site
Trailer
---
Spotlight
(R)
Mark Ruffalo, Michael Keaton
- 2 hr. 7 mins.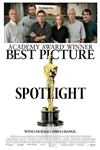 This film tells the riveting true story of the Pulitzer Prize-winning Boston Globe investigation that would rock the city and cause a crisis in one of the world's oldest and most trusted institutions. When the newspaper's tenacious "Spotlight" team of reporters delves into allegations of abuse in the Catholic Church, their year-long investigation uncovers a decades-long cover-up at the highest levels of Boston's religious, legal, and government establishment, touching off a wave of revelations around the world. This tense investigative dramatic-thriller traces the steps to one of the biggest cover-ups in modern times.
Official Site
Trailer
---
Room
(R)
Rated for language

Brie Larson, Jacob Tremblay
- 1 hr. 58 mins.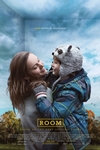 This film is unparalleled celebration of the bond between parent and child. Ma has created a whole universe in 'Room' for 5 year-old Jack, where they have both lived for Jack's whole life. But when Ma decides they have to escape, she risks everything to give Jack the chance to make a thrilling discovery.
Official Site
Trailer
---