The Lobster
(R)
Rated for sexual content including dialogue, and some vioelnce

Colin Farrell, Rachel Weisz
- 1 hr. 59 mins.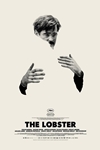 David has just been dumped by his wife. To make matters worse, David lives in a society where single people have 45 days to find true love, or else they are turned into the animal of their choice and released into the woods. David is kept at the mysterious HOTEL while he searches for a new partner, and after several romantic misadventures decides to make a daring escape to abandon this world. He ultimately joins up with a rebel faction known as The Loners, a group founded on a complete rejection of romance. But once there David meets an enigmatic stranger who stirs up unexpected and strong feelings within him...
Official Site
Trailer
---
Love & Friendship
(PG)
Rated for some thematic elements

Kate Beckinsale, Chloë Sevigny
- 1 hr. 32 mins.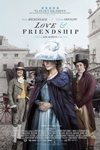 Beautiful young widow Lady Susan Vernon visits to the estate of her in-laws to wait out the colourful rumours about her dalliances circulating through polite society. Whilst ensconced there, she decides to secure a husband for herself and a future for her eligible but reluctant daughter, Frederica. In doing so she attracts the simultaneous attentions of the young, handsome Reginald DeCourcy, the rich and silly Sir James Martin and the divinely handsome, but married, Lord Manwaring, complicating matters severely.
Official Site
Trailer
---
Money Monster
(R)
Rated for language throughout, some sexuality and brief violence

George Clooney, Julia Roberts
- 1 hr. 38 mins.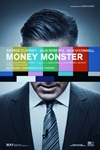 Lee Gates is a bombastic TV personality whose popular financial network show has made him the money wiz of Wall Street. But after he hawks a high tech stock that mysteriously crashes, an irate investor takes Gates, his crew, and his ace producer Patty Fenn hostage live on air. Unfolding in real time, Gates and Fenn must find a way to keep themselves alive while simultaneously uncovering the truth behind a tangle of big money lies.
Official Site
Trailer
---
Dheepan
(R)
Rated for violence, language and brief sexuality/nudity

Antonythasan Jesuthasan, Kalieaswari Srinivasan
- 1 hr. 49 mins.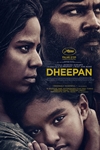 On the losing side of a civil war in Sri Lanka, a Tamil soldier poses as the husband and father of two other refugees in order to escape their ravaged homeland. Arriving in France, the makeshift "family" sets about establishing a new life - only to find themselves once again embroiled in violence on the mean streets of Paris. A heartrending saga of three strangers united by circumstance and struggle, Dheepan is both a tour-de-force thriller and a powerful depiction of the immigrant experience.
Official Site
Trailer
---
A Bigger Splash
(R)
Rated for graphic nudity, some strong sexual content, language and brief drug use

Dakota Johnson, Ralph Fiennes
- 2 hr. 4 mins.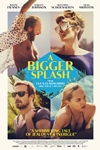 Rock legend Marianne Lane is recuperating on the volcanic island of Pantelleria with her partner Paul when iconoclast record producer and old flame Harry unexpectedly arrives with his daughter Penelope and interrupts their holiday, bringing with him an A-bomb blast of nostalgia from which there can be no rescue.
Official Site
Trailer
---
Dough
(NR)
Jonathan Pryce, Ian Hart
- 1 hr. 34 mins.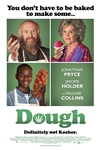 An old Jewish baker takes on a young Muslim apprentice to save his failing London kosher bakery. When his apprentice's marijuana stash accidentally falls in the mixing dough, the challah starts flying off the shelves! Dough is a warmhearted and humorous story about overcoming prejudice and finding redemption in unexpected places.
Official Site
Trailer
---
The Man Who Knew Infinity
(PG-13)
Rated for some thematic elements and smoking

Dev Patel, Jeremy Irons
- 1 hr. 48 mins.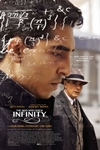 The true story of friendship that forever changed mathematics. In 1913, Srinivasa Ramanujan, a self-taught Indian mathematics genius, traveled to Trinity College, Cambridge, where over the course of five years, forged a bond with his mentor, the brilliant and eccentric professor, G.H. Hardy, and fought against prejudice to reveal his mathematic genius to the world.
Official Site
Trailer
---
The Meddler
(PG-13)
Rated for brief drug content

Susan Sarandon, Rose Byrne
- 1 hr. 40 mins.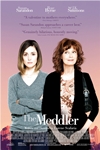 With a new iPhone, an apartment near the Grove, and a comfortable bank account left to her by her beloved late husband, Marnie Minervini has happily relocated from New Jersey to Los Angeles to be near her daughter Lori, a successful (but still single) screenwriter, and smother her with motherly love. But when the dozens of texts, unexpected visits, and conversations dominated by unsolicited advice force Lori to draw strict personal boundaries, Marnie finds ways to channel her eternal optimism and forceful generosity to change the lives of others - as well as her own - and find a new purpose in life.
Official Site
Trailer
---
My Big Fat Greek Wedding 2
(PG-13)
Rated for some suggestive material

Nia Vardalos, John Corbett
- 1 hr. 34 mins.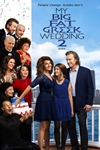 Gold Circle Entertainment and HBO present a Playtone production of My Big Fat Greek Wedding 2, the long-awaited follow-up to the highest-grossing romantic comedy of all time. Written by Academy AwardŽ nominee Nia Vardalos, who stars alongside the entire returning cast of favorites, the film reveals a Portokalos family secret that will bring the beloved characters back together for an even bigger and Greeker wedding.
Official Site
Trailer
---