Kew Gardens Cinemas
81-05 Lefferts Boulevard
Kew Gardens, NY 11415 United States
Movie info (718) 441-9835
Hotel Transylvania 3: Summer Vacation
(PG)
Rated for some action and rude humor

Adam Sandler, Selena Gomez
- 1 hr. 37 mins.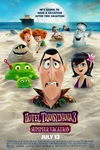 In Sony Pictures Animation's Hotel Transylvania 3, Mavis surprises Dracula with a family voyage on a luxury monster cruise ship so he can take a summer vacation from providing everyone else's vacation at the hotel, and the rest of Drac's Pack cannot resist tagging along. The monsters are all having a great time, indulging in all of the shipboard fun the cruise has to offer, from monster volleyball to colossus sized buffets and exotic excursions, but then the unexpected happens as Drac falls for the intriguing-yet-dangerous captain of the ship. Balancing family, friends, and a budding romance might just be too much, even for the most powerful vampire.
Official Site
Trailer
---
Yellow Submarine
(G)
The Beatles, Paul Angelis
- 1 hr. 25 mins.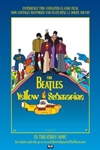 Once upon a time or maybe twice, there was an unearthly paradise called Pepperland, a place where happiness and music reigned supreme. But all that was threatened when the terrible Blue Meanies declared war and sent in their army led by a menacing Flying Glove to destroy all that was good. Enter John, Paul, George and Ringo to save the day! Armed with little more than their humour, songs, and of course, their yellow submarine, The Beatles tackle the rough seas ahead in an effort to bring down the evil forces of bluedom. The animated classic fantasy film has been digitally restored for 4k digital cinemas frame by frame, all by hand.
Official Site
Trailer
---
Whitney
(R)
Rated for language and drug content

Whitney Houston
- 2 hr. 0 mins.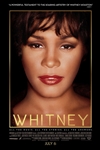 Whitney Houston broke more music industry records than any other female singer in history. With over 200 million album sales worldwide, she was the only artist to chart seven consecutive U.S. No. 1 singles. She also starred in several blockbuster movies before her brilliant career gave way to erratic behavior, scandals and death at age 48. The documentary feature Whitney is an intimate, unflinching portrait of Houston and her family that probes beyond familiar tabloid headlines and sheds new light on the spellbinding trajectory of Houston's life. Using never-before-seen archival footage, exclusive demo recordings, rare performances, audio archives and original interviews with the people who knew her best, Oscar®-winning filmmaker Kevin Macdonald unravels the mystery behind "The Voice," who thrilled millions even as she struggled to make peace with her own troubled past.
Official Site
Trailer
---
Leave No Trace
(PG)
Rated for thematic material throughout

Ben Foster, Jeff Kober
- 1 hr. 50 mins.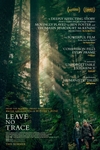 Will (Foster) and his teenage daughter, Tom (Harcourt McKenzie), have lived off the grid for years in the forests of Portland, Oregon. When their idyllic life is shattered, both are put into social services. After clashing with their new surroundings, Will and Tom set off on a harrowing journey back to their wild homeland.
Official Site
Trailer
---
Three Identical Strangers
(PG-13)
Silvi Alzetta-Reali, Eddy Galland
- 1 hr. 36 mins.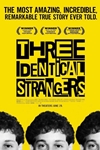 Three complete strangers Bobby Shafran, David Kellman, and Eddy Galland are reunited in an astonishing coincidence after being born identical triplets, separated at birth, and adopted to different families. Their jaw-dropping, feel-good story becomes a global sensation a viral hit in the pre-internet age.The triplets short lived, fairy-tale reunion sets in motion a chain of events that will unearth a unimaginable secret with radical implications for our very understanding of human nature. An exuberant celebration of family that transforms into a gripping, juicy conspiracy thriller and then beyond THREE IDENTICAL STRANGERS is a story that must be experienced to be believed, and proof that life is truly is stranger than fiction. Times three.
Official Site
Trailer
---
The Catcher Was A Spy
(R)
Rated for some sexuality, violence and language

Connie Nielsen, Sienna Miller
- 1 hr. 38 mins.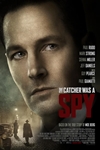 In the midst of World War II, major league catcher Moe Berg (Paul Rudd) is drafted to join a new team: the Office of Security Services (the precursor to the CIA). No ordinary ballplayer, the erudite, Jewish Ivy League graduate speaks nine languages and is a regular guest on a popular TV quiz show. Despite his celebrity, Berg is an enigma - a closeted gay man with a knack for keeping secrets. The novice spy is quickly trained and sent into the field to stop German scientist Werner Heisenberg before he can build an atomic bomb for the Nazis.
Official Site
Trailer
---
Won't You Be My Neighbor?
(PG-13)
Rated for some thematic elements and language

Fred Rogers
- 1 hr. 34 mins.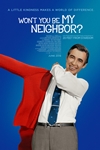 Won't You Be My Neighbor? takes an intimate look at America's favorite neighbor: Mister Fred Rogers. A portrait of a man whom we all think we know, this documentary is an emotional and moving film that takes you beyond zip-up cardigans and the land of make-believe, and into the heart of a creative genius, who inspired generations of children with compassion and limitless imagination.
Official Site
Trailer
---