Kew Gardens Cinemas
81-05 Lefferts Boulevard
Kew Gardens, NY 11415 United States
Movie info (718) 441-9835
Tracks
(PG-13)
Rated for thematic elements, some partial nudity, disturbing images and brief strong language

Mia Wasikowska, Adam Driver
- 1 hr. 50 mins.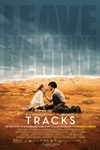 Thsi film tells the incredible true story of Robyn Davidson, a young woman who in 1977 undertook a perilous solo trek across 1,700 miles of stunning Australian outback. Abandoning city life, Robyn arrives in Alice Springs and declares her ambition to cross the desert to the Indian Ocean to the amusement of the locals. However after months of camping out and working on a camel farm people begin to take her seriously. A chance meeting with National Geographic photographer Rick Smoland provides her with the necessary financing for her expedition under the condition that he be allowed to photograph parts of her journey for the magazine. With only her dog and four unpredictable camels for company, she embarks on an inspiring and life changing journey of self-discovery.
Official Site
Trailer
---
The Disappearance of Eleanor Rigby: Them
(R)
Rated for language

James McAvoy, Jessica Chastain
- 2 hr. 3 mins.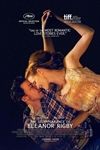 Once happily married, Conor and Eleanor suddenly find themselves as strangers longing to understand each other in the wake of tragedy. The film explores the couple's story as they try to reclaim the life and love they once knew and pick up the pieces of a past that may be too far gone. Screened for the first time at the 2014 Cannes Film Festival, Benson's latest version of their story combines his previous two films -- titled HIM and HER -- uniting their perspectives and taking a further look into the subjectivity of relationships.
Official Site
Trailer
---
The Drop
(R)
Rated for some strong violence and pervasive language.

Tom Hardy, Noomi Rapace
- 1 hr. 46 mins.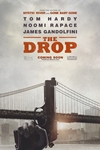 This film takes an inside look at organized crime's use of local New York City bars as money-laundering 'drops'. When lonely Brooklyn bartender Bob Saginowski uncovers a drop of a different sort in the form of a battered pit bull puppy that he rescues from certain death, he comes into contact with Nadia, a mysterious woman hiding a dark past.
Official Site
Trailer
---
The Skeleton Twins
(R)
Rated for language, some sexuality and drug use

Kristen Wiig, Bill Hader
- 1 hr. 28 mins.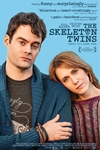 Estranged twins Maggie and Milo coincidentally cheat death on the same day, prompting them to reunite and confront the reasons their lives went so wrong. As the twins' reunion reinvigorates them, they realize the key to fixing their lives may just lie in repairing their relationship.
Official Site
Trailer
---
My Old Lady
(PG-13)
Rated for thematic material and some sexual references

Kevin Kline, Maggie Smith
- 1 hr. 47 mins.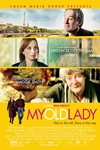 Mathias inherits a Parisian apartment from his estranged father. But when he arrives in France to sell it, he discovers a tenant who is not prepared to budge. His apartment is a viager - an ancient French real estate system with complex rules about its resale - and feisty Mathilde, who has lived there with her daughter Chloé for years, can by contract collect payments from Mathias until her death. With no place to go, Mathias stays with Mathilde, instantly clashing with Chloé over his dealings with a property developer who wants the apartment. However, Mathias and Chloé discover a common ground of childhood pain and neglect. As they grow closer, Mathilde unveils a complex labyrinth of secrets that unites the trio in unexpected ways.
Official Site
Trailer
---
Love Is Strange
(R)
Rated for language

Marisa Tomei, John Lithgow
- 1 hr. 38 mins.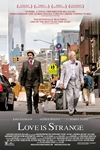 After 39 years together, Ben and George finally tie the knot in an idyllic wedding ceremony in lower Manhattan. But when news of their marriage reaches the Catholic school where George works, he is fired from his longtime job and the couple can no longer afford their New York City apartment. As a temporary solution, George moves in with the two gay cops next door, while Ben moves to Brooklyn to live with his nephew Eliot, Eliot's wife, Kate, and their teenage son. As Ben and George struggle to secure a new apartment, the pain of living apart and their presence in two foreign households test the resilience and relationships of all involved.
Official Site
Trailer
---
The Hundred-Foot Journey
(PG)
Rated for thematic elements, some violence, language and brief sensuality

Helen Mirren, Manish Dayal
- 1 hr. 57 mins.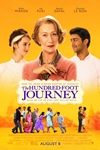 Hassan Kadam is a culinary ingénue with the gastronomic equivalent of perfect pitch. When Hassan and his family, led by Papa, move to a quaint village in the South of France with the grand plan of opening an Indian restaurant in the picturesque countryside, they are undeterred by the fact that only 100 feet opposite stands a Michelin starred classical French eatery. However upon encountering the icy proprietress, Madame Mallory, the Kadam family realise they may have bitten off more than they can chew. Outraged by the new arrivals, Madame Mallory is determined to have their business shut down. As cultures clash and food flies, an all-out war escalates between the two establishments -- until, that is, Hassan's passion and talent for French cuisine begin to enchant Madame Mallory and even she can't deny this young chef could have what it takes to garner even more acclaim for her beloved restaurant. This, along with his new-found friendship with her beautiful sous chef Marguerite, starts to weave a magic between the two cultures and, despite their different tastes, they discover an unlikely recipe for success that surprises them all.
Official Site
Trailer
---