Kew Gardens Cinemas
81-05 Lefferts Boulevard
Kew Gardens, NY 11415 United States
Movie info (718) 441-9835
Philomena
(PG-13)
Rated for some strong language, thematic elements and sexual reference

Judi Dench, Steve Coogan
- 1 hr. 34 mins.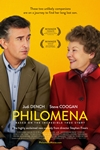 Based on the 2009 investigative book by BBC correspondent Martin Sixsmith, The Lost Child of Philomena Lee, PHILOMENA focuses on the efforts of Philomena Lee, mother to a boy conceived out of wedlock - something her Irish-Catholic community didn't have the highest opinion of - and given away for adoption in the United States. In following church doctrine, she was forced to sign a contract that wouldn't allow for any sort of inquiry into the son's whereabouts. After starting a family years later in England and, for the most part, moving on with her life, Lee meets Sixsmith, a BBC reporter with whom she decides to discover her long-lost son.
Official Site
Trailer
---
Nebraska
(R)
Rated for some language

Bruce Dern, Bob Odenkirk
- 1 hr. 50 mins.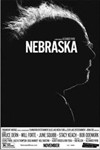 After receiving a sweepstakes letter in the mail, a cantankerous father thinks he's struck it rich, and wrangles his son into taking a road trip to claim the fortune. Shot in black and white across four states, Nebraska tells the stories of family life in the heartland of America.
Official Site
Trailer
---
The Book Thief
(PG-13)
Rated for some violence and intense depiction of thematic material

Geoffrey Rush, Emily Watson
- 2 hr. 11 mins.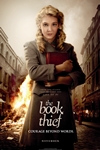 Based on the beloved international bestselling book, The Book Thief tells the story of Liesel, an extraordinary and courageous young girl sent to live with a foster family in World War II Germany. She learns to read with encouragement from her new family and Max, a Jewish refugee who they are hiding under the stairs. For Liesel and Max, the power of words and imagination become the only escape from the tumultuous events happening around them. This film is a life-affirming story of survival and of the resilience of the human spirit.
Official Site
Trailer
---
Dallas Buyers Club
(R)
Rated for pervasive language, some strong sexual content, nudity and drug use

Matthew McConaughey, Jared Leto
- 1 hr. 57 mins.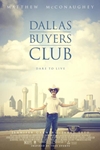 A son of Texas, Ron Woodroof is an electrician and rodeo cowboy. In 1985, he is well into an unexamined existence with a devil-may-care lifestyle. Suddenly, Ron is blindsided by being diagnosed as H.I.V.-positive and given 30 days to live. Yet he will not, and does not, accept a death sentence.
His crash course of research reveals a lack of approved treatments and medications in the U.S., so Ron crosses the border into Mexico. There, he learns about alternative treatments and begins smuggling them into the U.S., challenging the medical and scientific community including his concerned physician, Dr. Eve Saks.
An outsider to the gay community, Ron finds an unlikely ally in fellow AIDS patient Rayon, a transsexual who shares Ron's lust for life. Rayon also shares Ron's entrepreneurial spirit: seeking to avoid government sanctions against selling non-approved medicines and supplements, they establish a "buyers club," where H.I.V.-positive people pay monthly dues for access to the newly acquired supplies. Deep in the heart of Texas, Ron's pioneering underground collective beats loud and strong. With a growing community of friends and clients, Ron fights for dignity, education, and acceptance. In the years following his diagnosis, the embattled Lone Star loner lives life to the fullest like never before.
Official Site
Trailer
---
12 Years a Slave
(R)
Chiwetel Ejiofor, Michael Fassbender
- 2 hr. 13 mins.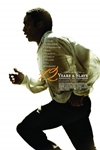 In the pre-Civil War United States, Solomon Northup, a free black man from upstate New York, is abducted and sold into slavery. Facing cruelty at the hands of a malevolent slave owner, as well as unexpected kindnesses, Solomon struggles not only to stay alive, but to retain his dignity. In the twelfth year of his unforgettable odyssey, Solomon's chance meeting with a Canadian abolitionist will forever alter his life.
Official Site
Trailer
---
Gravity 3D
(PG-13)
Rated for intense perilous sequences, some disturbing images and brief strong language

George Clooney, Sandra Bullock
- 1 hr. 31 mins.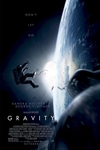 Dr. Ryan Stone is a brilliant medical engineer on her first shuttle mission, with veteran astronaut Matt Kowalsky. But on a seemingly routine spacewalk, disaster strikes. The shuttle is destroyed, leaving Stone and Kowalsky completely alone - tethered to nothing but each other and spiraling out into the blackness. The deafening silence tells them they have lost any link to Earth...and any chance for rescue. As fear turns to panic, every gulp of air eats away at what little oxygen is left. But the only way home may be to go further out into the terrifying expanse of space.
Official Site
Trailer
---