| | |
| --- | --- |
| | |
Royal Opera House: La Traviata
(NR)
6/5/2016
Venera Gimadieva, Saimir Pirgu
- 3 hr. 0 mins.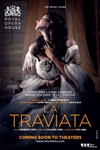 La Traviata is regarded as one of Verdi's finest operas, and Richard Eyre's traditional staging, is one of The Royal Opera's most popular productions. The opera tells the story of the Parisian courtesan Violetta Valéry, one of opera's greatest heroines, based on the reallife courtesan Marie Duplessis, who died in 1847 aged just 23. In this revival, Violetta is sung by Russian soprano enera Gimadieva in her debut with The Royal Opera, following her successful appearance as Violetta at the Glyndebourne Festival.
Official Site
Trailer
---
Royal Opera House: Boris Godunov
(NR)
6/26/2016
Bryn Terfel, Vlada Borovko
- 3 hr. 0 mins.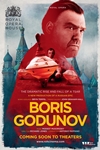 Richard Jones and Antonio Pappano renew their creative collaboration with this new production of Musorgsky's historical masterpiece, here seen in its compact 1869 first version in seven scenes. The originality of the composer's vision of Pushkin's play about Tsar Boris Godunov - who reigned over Russia between 1598 and 1605 - was too much for the management of the Imperial Theatres, who demanded changes that were incorporated in the second version of the opera, in which Boris finally had its premiere in 1874. Many commentators, nevertheless, prefer the integrity of the original, which makes few concessions to operatic conventions. Keenly awaited will be Bryn Terfel's assumption of the title role - one of the most complex characters in opera - while John Graham-Hall appears as the crafty Prince Shuisky and John Tomlinson as the vagabond monk Varlaam.
Official Site
Trailer
---
Royal Opera House: Werther
(NR)
7/24/2016
Antonio Pappano, Vittorio Grigolo
- 3 hr. 0 mins. Based on Goethe's novel The Sorrows of Young Werther, Massenet's opera tells the story of the poet Werther's hopeless love for Charlotte, who is committed to another man. The music is full of lyrical beauty, passion and emotional fervour, - small wonder that Werther is often considered to be the composer's finest work. The Royal Opera's Music Director Antonio Pappano returns to conduct film, theatre and opera director Benoît Jacquot's classic production. Italian tenor Vittorio Grigolo stars as Werther, alongside Joyce Di Donato, who sings her first Charlotte (one of the great French mezzo roles) in this staging.
Official Site
Trailer
---