| | |
| --- | --- |
| | |
The Royal Opera House: Les Contes d'Hoffmann
(NR)
12/4/2016
Vittorio Grigolo, Leonardo Capalbo
-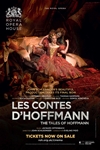 The Royal Opera's lavish production of Les Contes d'Hoffmann (The Tales of Hoffmann), Offenbach's masterpiece, is a favourite with audiences. Created by Academy Award-winning film director John Schlesinger, this production brings alive a 19th-century world of romance, comedy, mystery and menace.
At the centre of these extraordinary tales of clockwork dolls, magical glasses, ghostly voices and sensual courtesans is the vivid imagination of the drunken Romantic poet Hoffmann. Charismatic young tenor Vittorio Grigolo is Hoffmann - compelled to tell the story of his lovers who, he believes, have all been stolen by a succession of arch villains. Superb baritone Thomas Hampson performs all four villains.
Official Site
Trailer
---
The Royal Opera House: Il trovatore
(NR)
2/26/2017
Richard Farnes, Lianna Haroutounian
- 3 hr. 0 mins.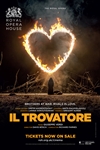 Il trovatore is one of the great operas of the Romantic period, a story of passion and blood, love and vengeance, disaster and murder.
New in the 2015/16 Season, this atmospheric and poetic staging by director David Bösch puts the story of passion against the backdrop of war. Fire and snow in the landscape echo the cruelty and love of the story: soldiers and gypsies clash, a mother reveals a terrible secret and two men are engaged in a deadly fight for one woman. The famous Anvil Chorus is just one of the highlights of Verdi's exceptionally fine music, which captures the shifting emotions of the drama through impassioned love duets, fiery solos and stirring choruses.
Official Site
Trailer
---
The Royal Opera House: Madama Butterfly
(NR)
5/7/2017
Antonio Pappano, Ermonela Jaho
- 2 hr. 45 mins.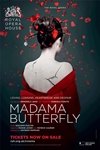 Puccini's Madama Butterfly is one of the most popular of all operas, with ravishing music and a heartbreaking story of a loving geisha deserted by a callous American husband. Much-loved soprano Ermonela Jaho sings the title role for the first time at Covent Garden, in Moshe Leiser and Patrice Caurier's stunningly beautiful production.
The exotic imagery of the Nagasaki setting is drawn from 19th-century Western artists' romanticized views of Japan. Puccini's music brings alive the birdsong of the morning, the ritual of a wedding and the seduction by naval officer B.F. Pinkerton (sung by exciting young tenor Marcelo Puente) of his young, innocent bride. Well known moments include the impassioned aria 'Un bel dě' (One fine day) as the abandoned Cio-Cio-San clings vainly to her dreams.
Official Site
Trailer
---
The Royal Opera House: Otello
(NR)
7/16/2017
Antonio Pappano, Jonas Kaufmann
- 2 hr. 45 mins.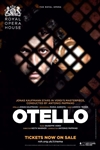 World-famous tenor Jonas Kaufmann makes his role debut as Otello in Verdi's passionate retelling of Shakespeare's great tragedy of jealousy, deception and murder. Soprano Maria Agresta will be his Desdemona and baritone Ludovic Tézier his nemesis Iago in a new production by Olivier Award-winning director Keith Warner.
A major work of the opera repertory, Verdi's Otello draws on the full forces of the Orchestra of the Royal Opera House, the Royal Opera Chorus and this stellar line-up of principal singers, with exquisite duets, emotionally potent solo numbers and thrilling choruses. Particular highlights include Otello and Desdemona's rapturous love duet and Desdemona's poignant 'Willow Song'. Royal Opera Music Director Antonio Pappano conducts this Italian masterpiece.
Official Site
Trailer
---