The Truth
(PG)
7/3/2020
Catherine Deneuve, Juliette Binoche
- 1 hr. 46 mins.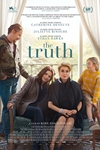 Fabienne is an aging French movie star who, despite her momentary lapses in memory, remains a venerable force to be reckoned with. Upon the publication of her memoirs, her daughter Lumir returns to Paris from New York with her husband and their young daughter to commemorate its release. A sharp and funny battle of wits ensues between the mother-daughter duo, as Lumir takes issue with Fabienne's rose-colored version of the past.
Official Site
Trailer
---
Tenet
()
7/17/2020
John David Washington, Robert Pattinson
-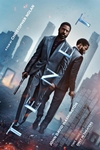 Tenet is an action epic evolving from the world of international espionage.
Official Site
Trailer
---
The French Dispatch
(R)
7/24/2020
Timothée Chalamet, Saoirse Ronan
- 1 hr. 48 mins.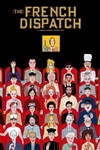 THE FRENCH DISPATCH brings to life a collection of stories from the final issue of an American magazine published in a fictional 20th-century Fench city.
Official Site
Trailer
---
The One and Only Ivan
()
8/14/2020
Bryan Cranston, Ramon Rodriquez
- Based on the true story of a uniquely-talented gorilla and the other animals who share a communal habitat at a suburban shopping mall, The One and Only Ivan is an unforgettable tale about the beauty of friendship, the power of visualization and the significance of the place we call home.
Official Site
Trailer
---
Wonder Woman 1984
(PG-13)
8/14/2020
Gal Gadot, Chris Pine
- Fast forward to the 1980s as Wonder Woman's (Gal Gadot) next big screen adventure finds her facing an all-new foe: The Cheetah (Kristen Wiig).
Official Site
Trailer
---
A Quiet Place Part II
(PG-13)
9/4/2020
Emily Blunt, Cillian Murphy
- 1 hr. 37 mins.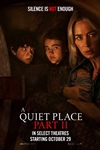 Following the deadly events at home, the Abbott family (Emily Blunt, Millicent Simmonds, Noah Jupe) must now face the terrors of the outside world as they continue their fight survival in silence. Forced to venture into the unknown, they quickly realize that the creatures that hunt by sound are not the only threats that lurk beyond the sand path.
Official Site
Trailer
---
The Beatles: Get Back
()
9/4/2020
John Lennon, Paul McCartney
- Official Site
Trailer
---
Radium Girls
(NR)
9/18/2020
Joey King, Abby Quinn
- 1 hr. 35 mins.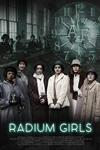 Based on a true story, Bessie and Josephine are sisters employed at American Radium, where they paint glow-in-the-dark watch dials at a New Jersey factory. They take pride in their jobs and Bessie dreams of becoming an actress in the new motion picture industry and having crowds of adoring fans. However, when her younger sister Josephine becomes ill, the sisters uncover the unknown truth about radium: it's a deadly poison. With Jo's life dwindling, just as those of her former colleagues have, Bessie becomes determined to bring the horrors of radium poisoning to light and take down American Radium and fights not only for her sister, but also for the rest of the women around her; she becomes a powerful advocate as she risks everything to stand up to the corporation that provides her family's livelihood.
Official Site
Trailer
---
Death on the Nile
()
10/9/2020
Gal Gdot, Letitia Wright
- Official Site
Trailer
---
Soul
()
11/20/2020
Ahmir Questlove Thompson, Phylicia Rashad
-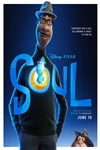 Ever wonder where your passion, your dreams and your interests come from? What is it that makes you... YOU? In 2020, Pixar Animation Studios takes you on a journey from the streets of New York City to the cosmic realms to discover the answers to life's most important questions.
Official Site
Trailer
---
No Time To Die
(PG-13)
11/25/2020
Daniel Craig, Ralph Fiennes
- 2 hr. 43 mins.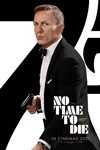 In No Time To Die, Bond has left active service and is enjoying a tranquil life in Jamaica. His peace is short-lived when his old friend Felix Leiter from the CIA turns up asking for help. The mission to rescue a kidnapped scientist turns out to be far more treacherous than expected, leading Bond onto the trail of a mysterious villain armed with dangerous new technology.
Official Site
Trailer
---
Free Guy
()
12/11/2020
Ryan Reynolds, Jodie Comer
-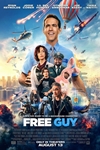 In "Free Guy", a bank teller who discovers he is actually a background player in an open-world video game, decides to become the hero of his own story...one he rewrites himself. Now in a world where there are no limits, he is determined to be the guy who saves his world his way...before it is too late
Official Site
Trailer
---
Dune
()
12/18/2020
Timothee Chalamet, Javier Bardem
-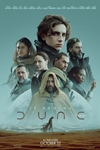 Official Site
Trailer
---
Concerto - A Beethoven Journey
(NR)
12/20/2020
Leif Ove Andsnes, Mahler Chamber Orchestra
- 1 hr. 33 mins. This documentary follows Leif Ove Andsnes, undoubtedly one of the top pianists of our age. For four years he has been performing and recording the five Beethoven piano concertos, primarily with the Mahler Chamber Orchestra but also with the major conductors & orchestras worldwide - such as Gustavo Dudamel and the LA Philharmonic.
Official Site
Trailer
---
Top Gun: Maverick
()
12/23/2020
Tom Cruise, Miles Teller
-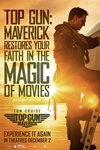 After more than thirty years of service as one of the Navy's top aviators, Pete "Maverick" Mitchell (Tom Cruise) is where he belongs, pushing the envelope as a courageous test pilot and dodging the advancement in rank that would ground him. When he finds himself training a detachment of Top Gun graduates for a specialized mission the likes of which no living pilot has ever seen, Maverick encounters Lt. Bradley Bradshaw (Miles Teller), call sign: "Rooster," the son of Maverick's late friend and Radar Intercept Officer Lt. Nick Bradshaw, aka "Goose".
Facing an uncertain future and confronting the ghosts of his past, Maverick is drawn into a confrontation with his own deepest fears, culminating in a mission that demands the ultimate sacrifice from those who will be chosen to fly it.
Official Site
Trailer
---